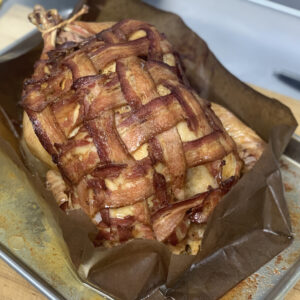 Baker's Bacon Braid
Baker's Bacon is a great addition to your holiday bird. Made from Baker's Bacon Dry Cured Double Smoked Thick Sliced Bacon this braid hugs your turkey in flavor and locks in the moisture. Your Thanksgiving turkey will be the star of the feast.
Ingredients
1 10-12

lb

Mary's Free Range Turkey

12

slices

Thick Sliced Double Smoked Dry Cured Bakers Bacon

1

plain brown paper bag

3

binder clips

salt and pepper to taste

¼

cup

vegetable oil or non stick pan spray
Instructions
Preheat oven to 375 degrees Fahrenheit

Season bird with salt and fresh black pepper

Lay out two 12" pieces of plastic wrap. To form the braid, lay 6 slices of bacon horizontally work left to right folding every other slice back to lay one piece down vertically. Then lay each piece back out. Alternate which pieces you fold back when laying the next vertical slice of bacon. Continue to do this until you have a 6x6 bacon braid.

Cover the braid with plastic wrap and roll out with a rolling pin. This will help make it even as well as bind it.

Take your bacon braid and lay it over the top of your seasoned bird.

Top with cracked black pepper.

Open your paper bag and spray very generously with pan spray inside and out. Completely coat the bag, if you leave a dry spot, it could burn the bag creating ash.

Place your bacon bird inside the paper bag and set on roasting rack and sheet tray.

Secure it closed with binder clips. This creates a moisture locking system.

Roast until your bird reaches 130° and then tear off the bag and crisp the braid and bird.

Allow to rest, carve, and serve
Baker's Bacon makes every dish better – whether you need bacon for this recipe, or you're inventing your own dish, don't forget to bring home the bacon with convenient delivery right to your door! Select your cut below and check out on our convenient online store.
 Want bacon delivered to your door every month, with FREE SHIPPING? Try out our Bacon Club, available for monthly, 3-month, or 6-month boxes of bacon, merchandise, and members-only exclusive recipes!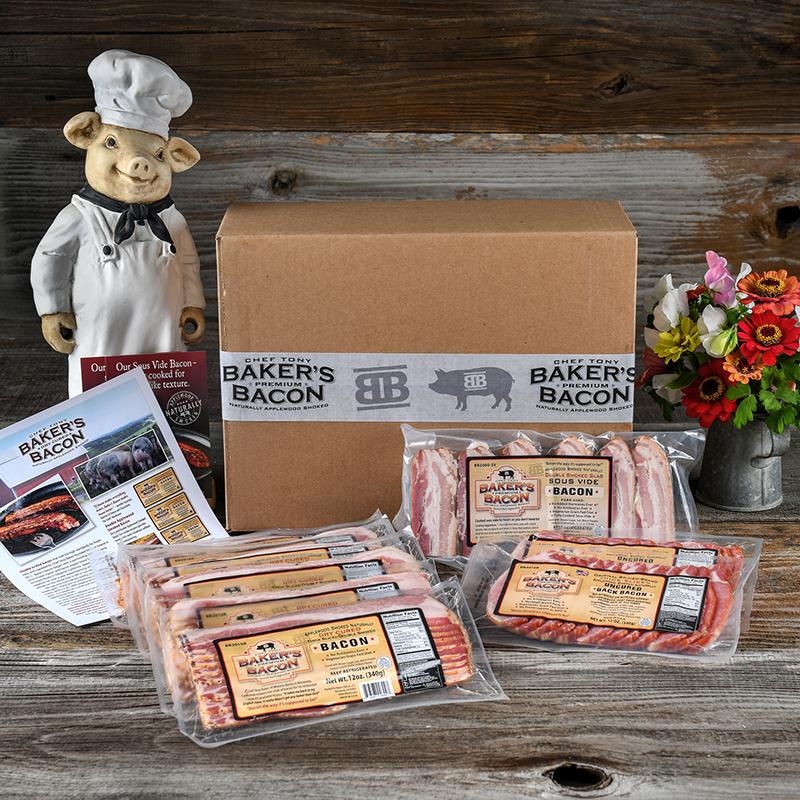 Baker's Bacon
Subscription Box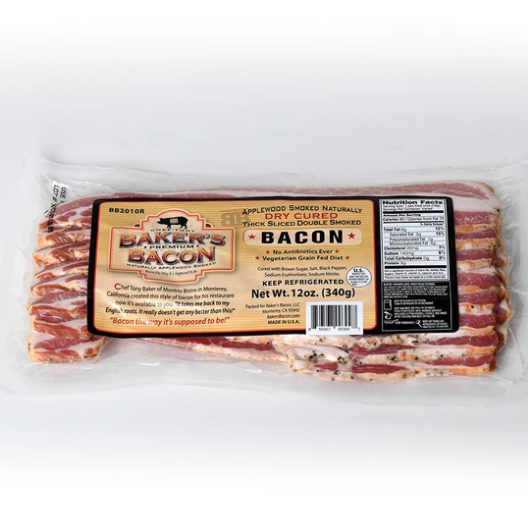 Thick Sliced Double
Smoked Bacon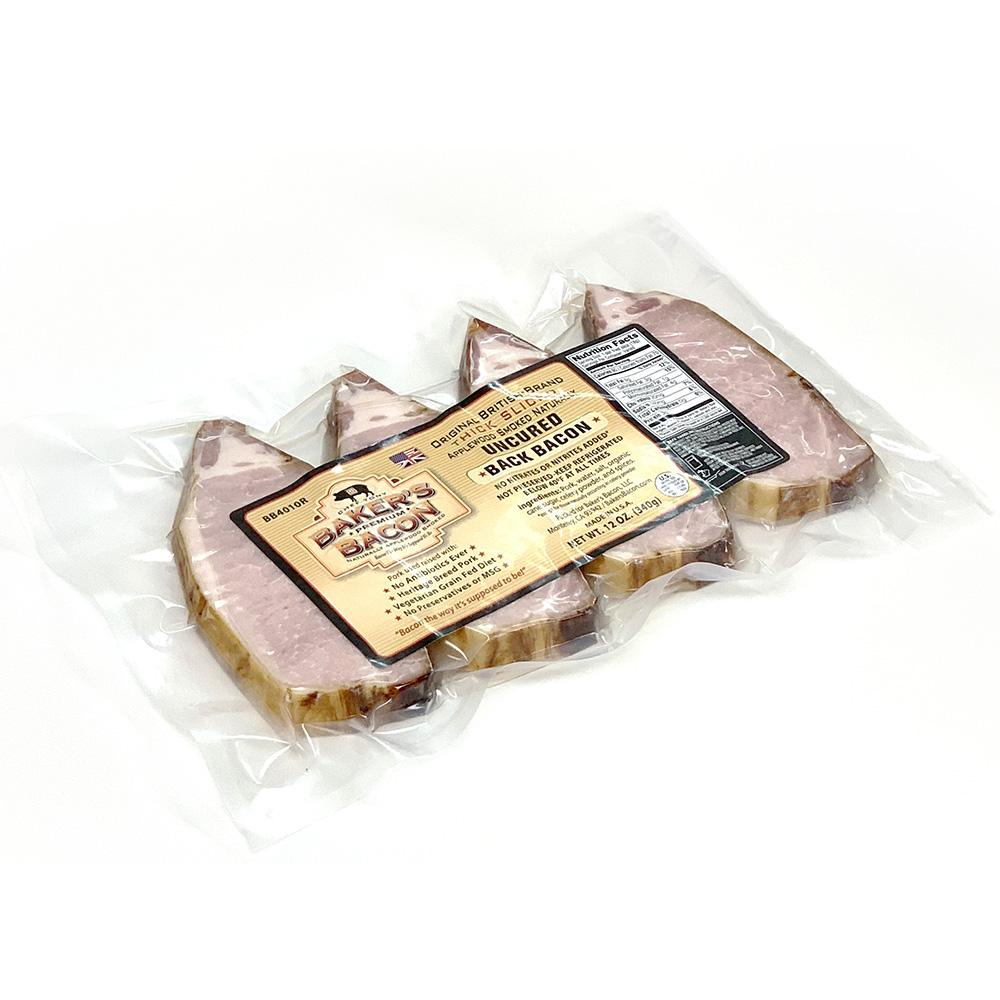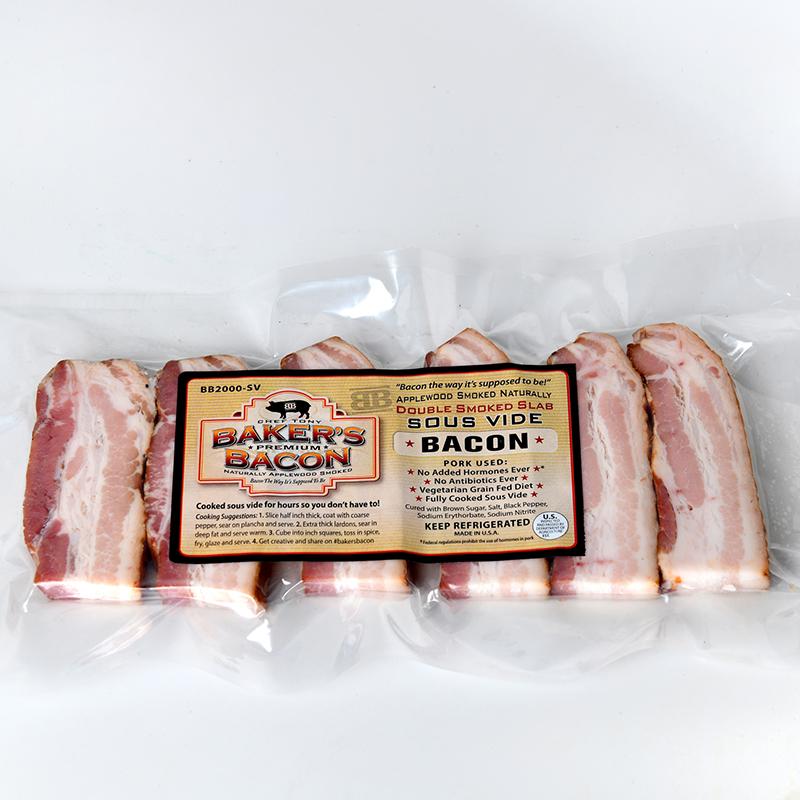 Thick Sliced
Sous Vide Bacon
Baker's Bacon
Sampler Pack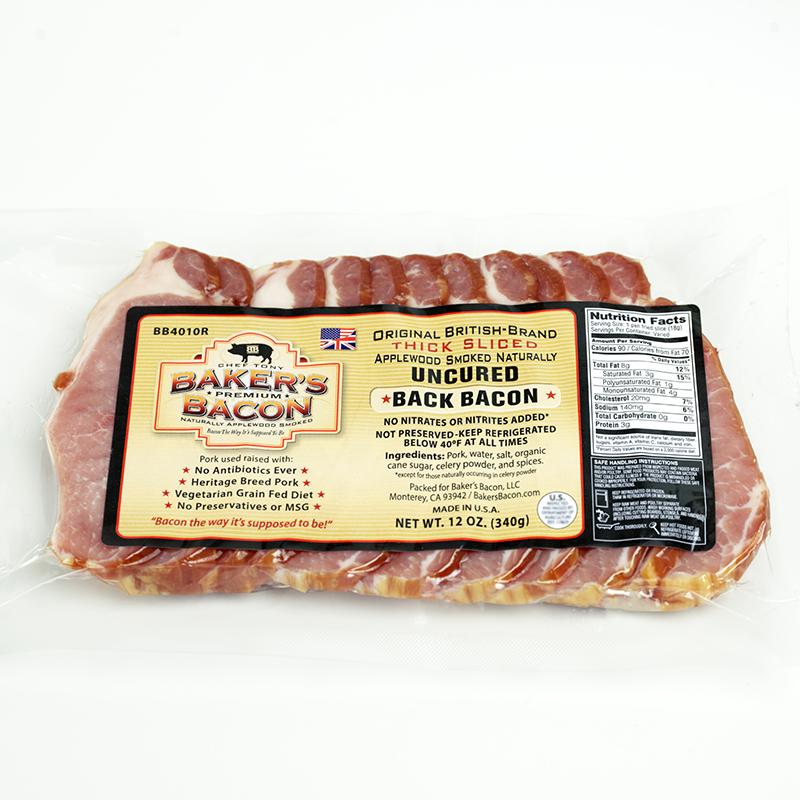 Thick Sliced Uncured
Back Bacon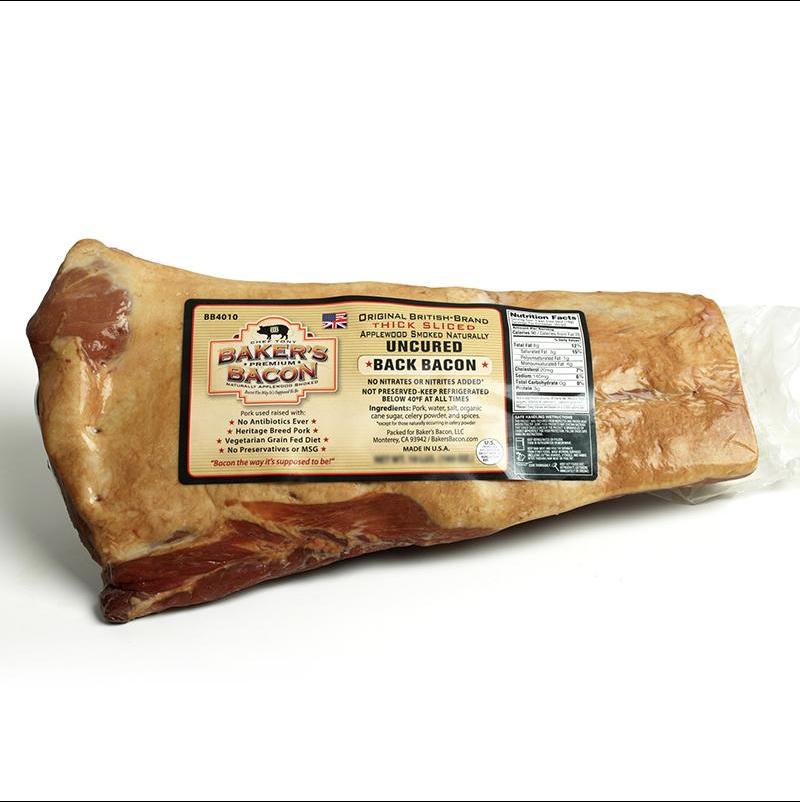 Uncured Back
Bacon Slab (2 lbs)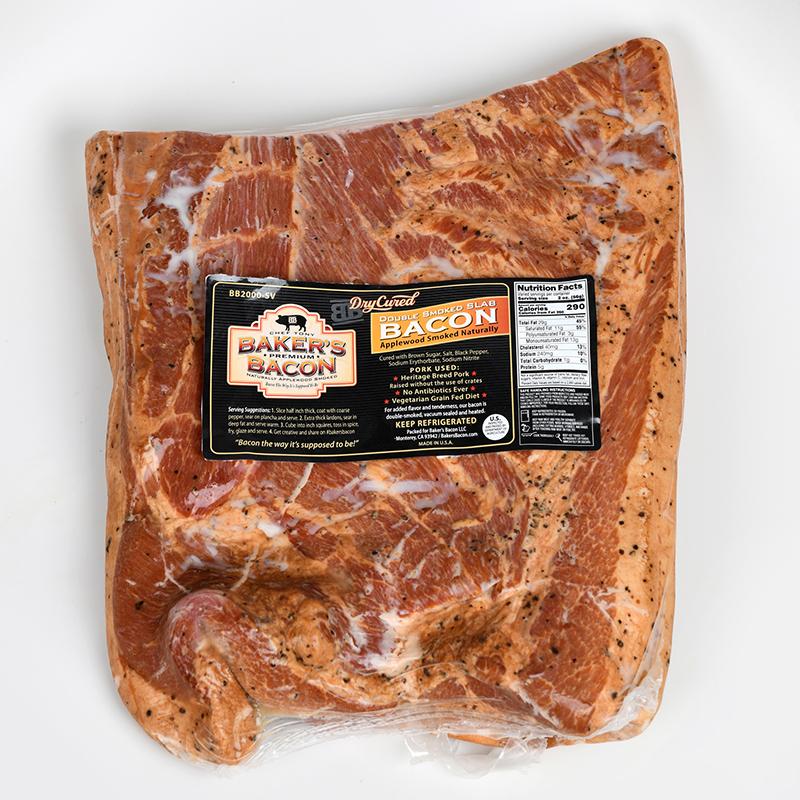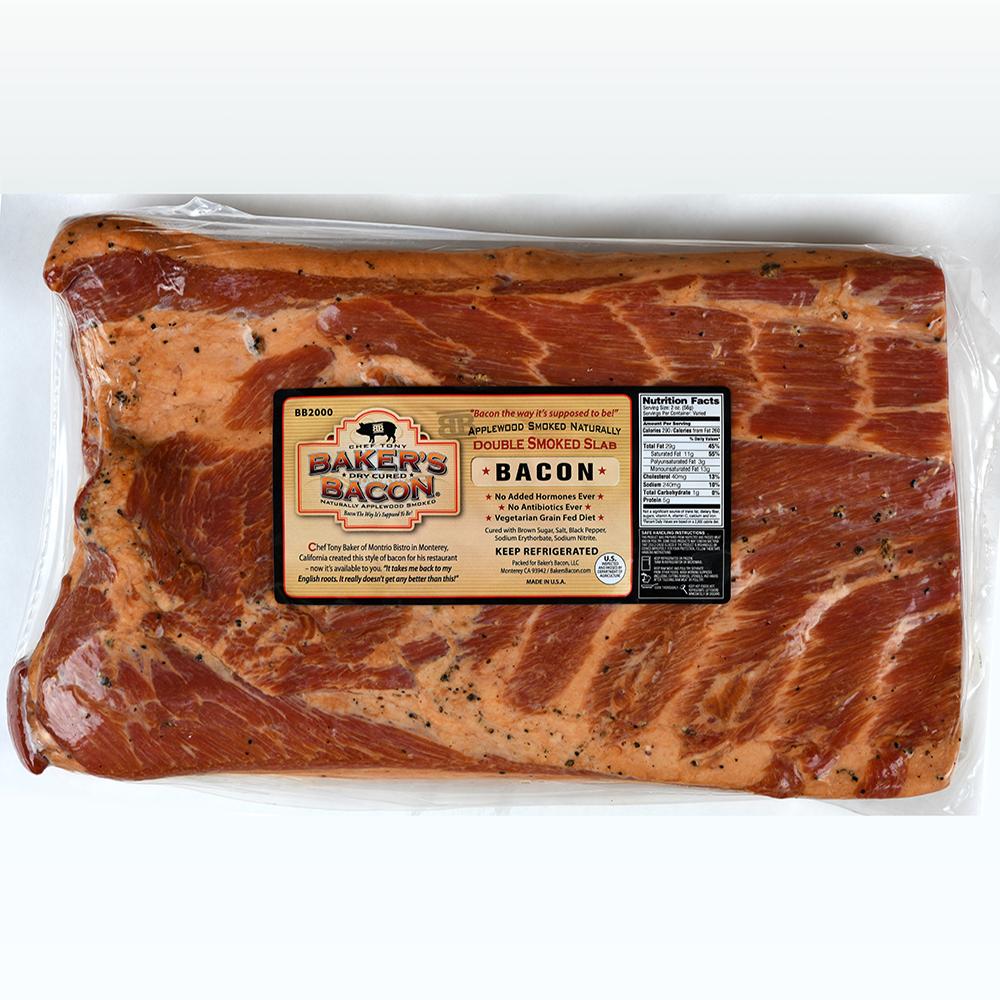 Double Applewood
Smoked Slab Bacon (2lb)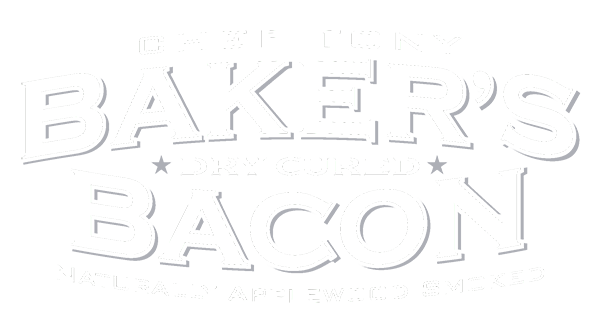 445 Reservation Rd Suite G
Marina, CA 93933
TEL: 831.250.0606
FAX: 831.886.3697
Copyright © 2021 Baker's Bacon, LLC. All Rights Reserved.