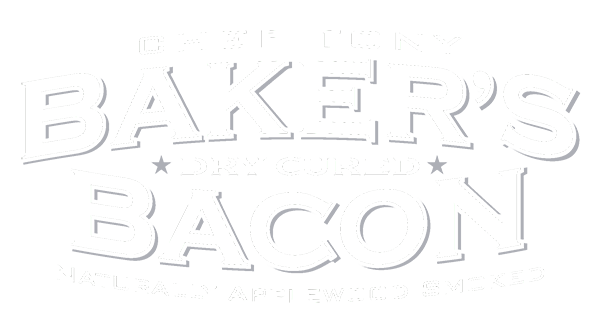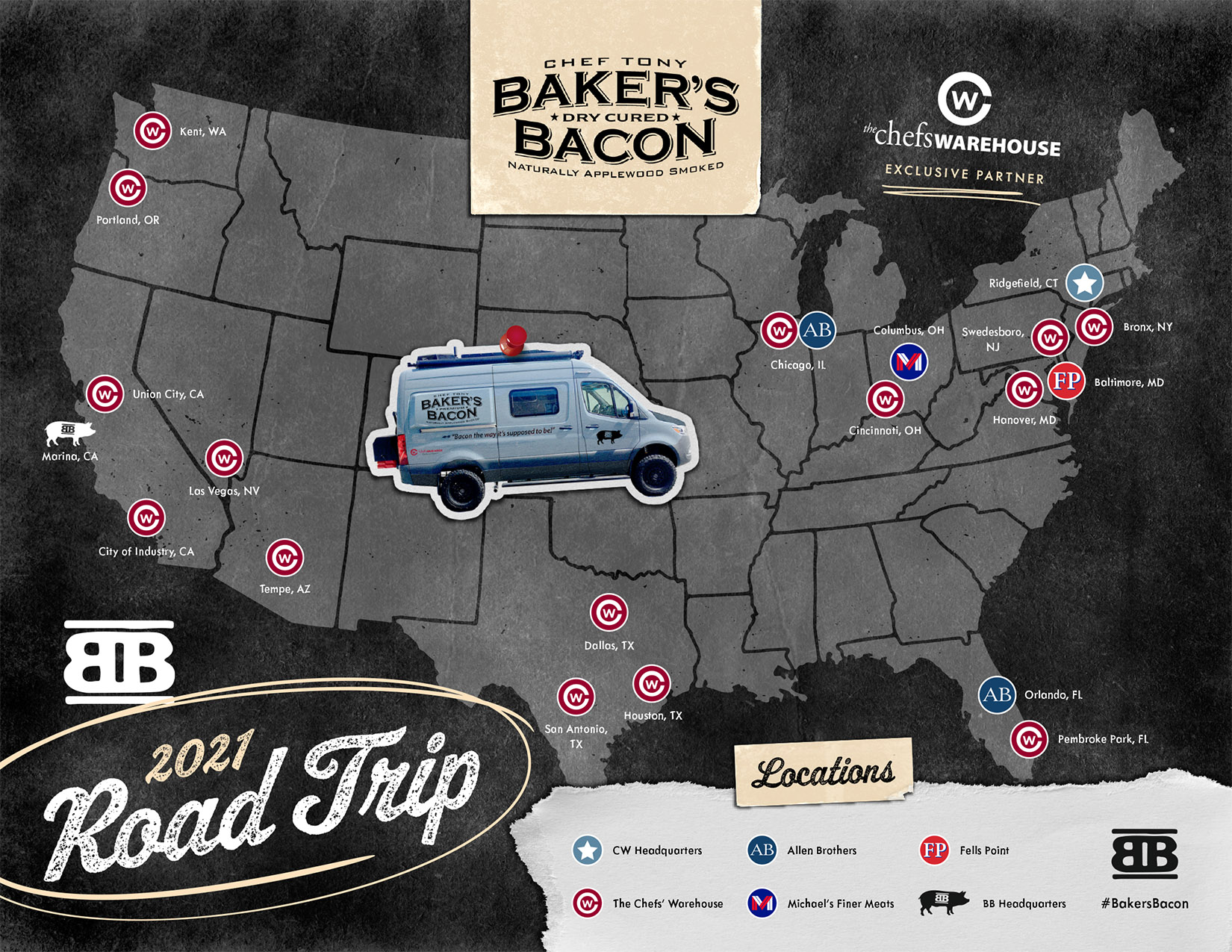 Follow Chef Tony Baker as he travels the nation in the #baconbago!
With his wife Tara and pup Porky, Baker's Bacon will be visiting The Chefs' Warehouse locations along with restaurants and chef friends on the way.
Want us to stop by? Make a request at roadtrip.bakersbacon.com, and don't forget to follow the journey on Facebook and Instagram.

Unable to find bacon that met his high standards for freshness and ingredients, Chef Tony Baker founded his own brand in 2011. Baker's Bacon began with a partnership between long time smoke master and bacon expert Steve Sacks at Prime Smoked Meats in Oakland, California. Baker and Sacks worked together for over a year experimenting with cures until they settled on the recipe that is still in use today.
The goal was and is to make real bacon – Bacon The Way It's Supposed To Be!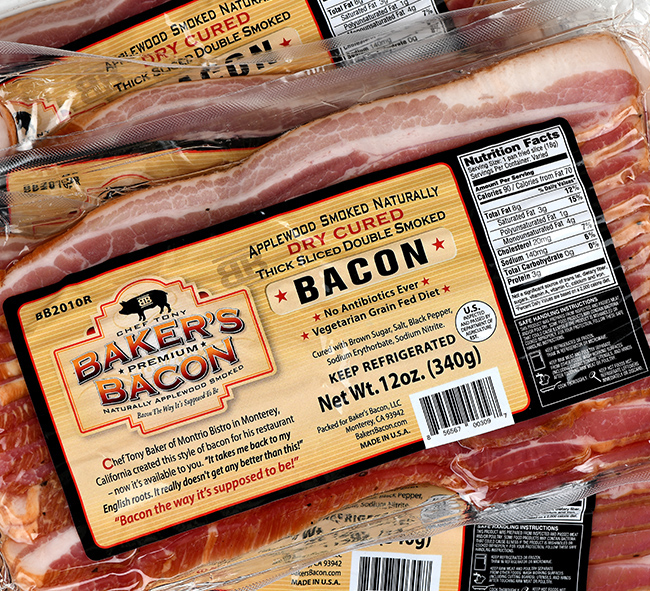 GIVE BACON
Give some bacon to that special person in your life. Choose from themed bacon gift sets, cards, or pre-paid subscriptions.
Straight From the Farm
We Believe in Quality
"I came up with this bacon out of need, the market is saturated with mass produced watery bacon, I wanted a bacon for my restaurant that met my quality expectations without breaking the bank.  It takes me back to my English roots. It really doesn't get any better than this!"  
– Chef Tony Baker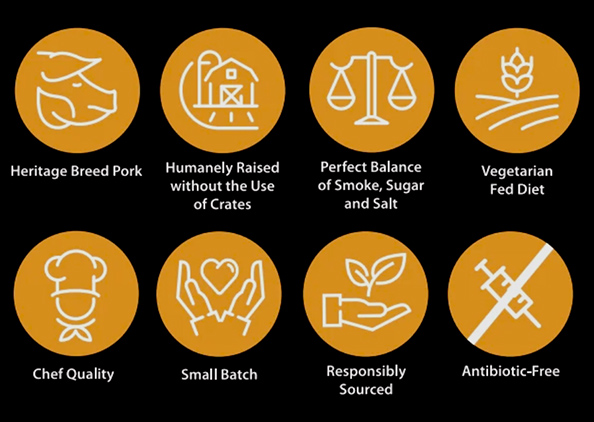 VISIT OUR STORE
445 Reservation Rd Suite G
Marina, CA 93933
831-250-0606
Open weekdays 10am – 6pm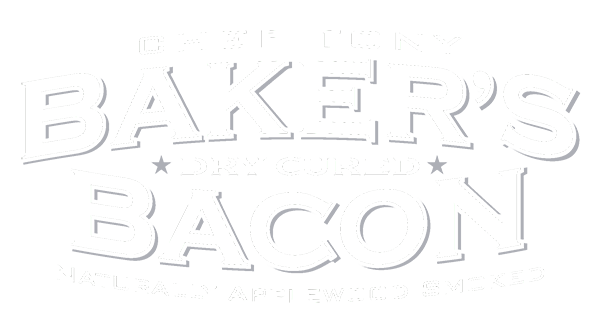 445 Reservation Rd Suite G
Marina, CA 93933
TEL: 831.250.0606
FAX: 831.886.3697
Copyright © 2021 Baker's Bacon, LLC. All Rights Reserved.