BY CHEFS, FOR CHEFS
Baker's Bacon creates top quality, artisanally-made bacon from sustainably raised heritage breed pork.
There are no antibiotics, no gestation or farrowing crates, and it is all 100% vegetarian fed, US family farm grown pork.
Offered in slab or sliced as dry cured double smoked, sous vide, and uncured back bacon, Baker's Bacon's
products are made in California and slow cooked over real applewood.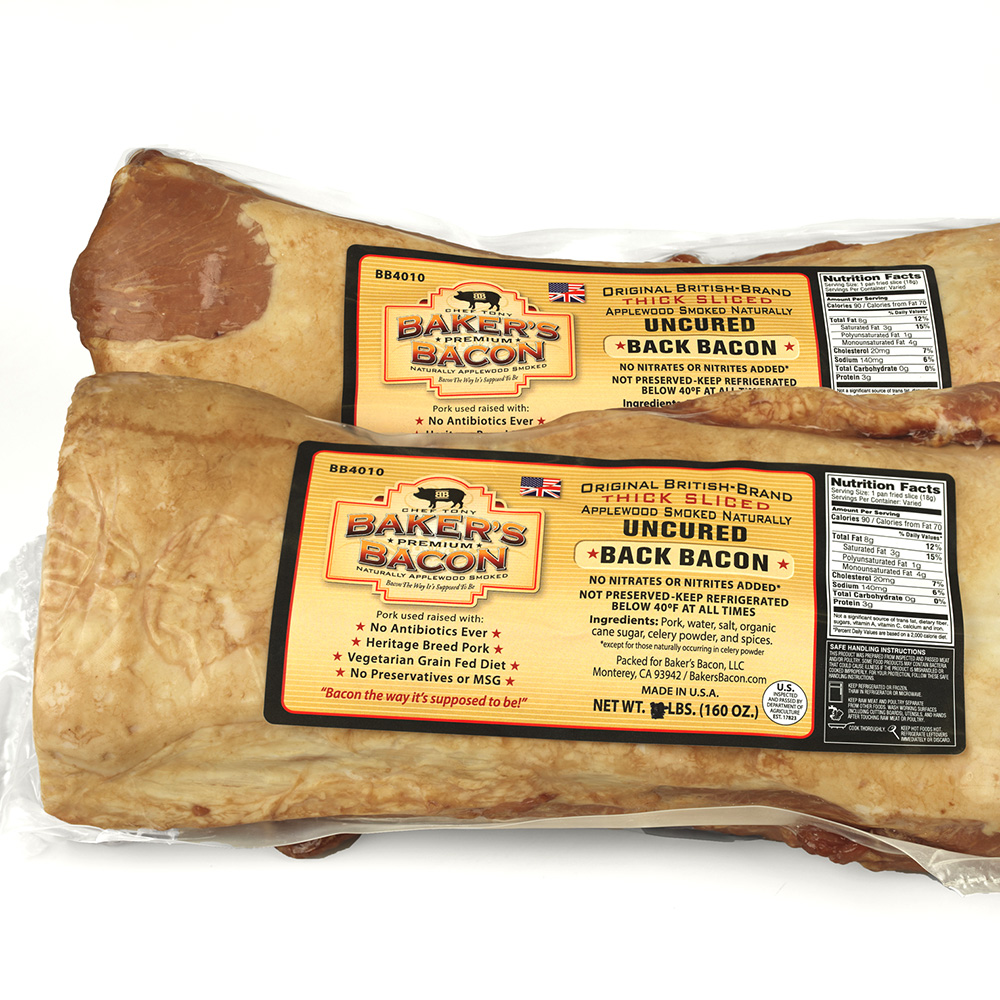 UNCURED BACK BACON
Original British-Brand Uncured Back Bacon Whole Loins.
10 pound average
catch weight case
2 loins per case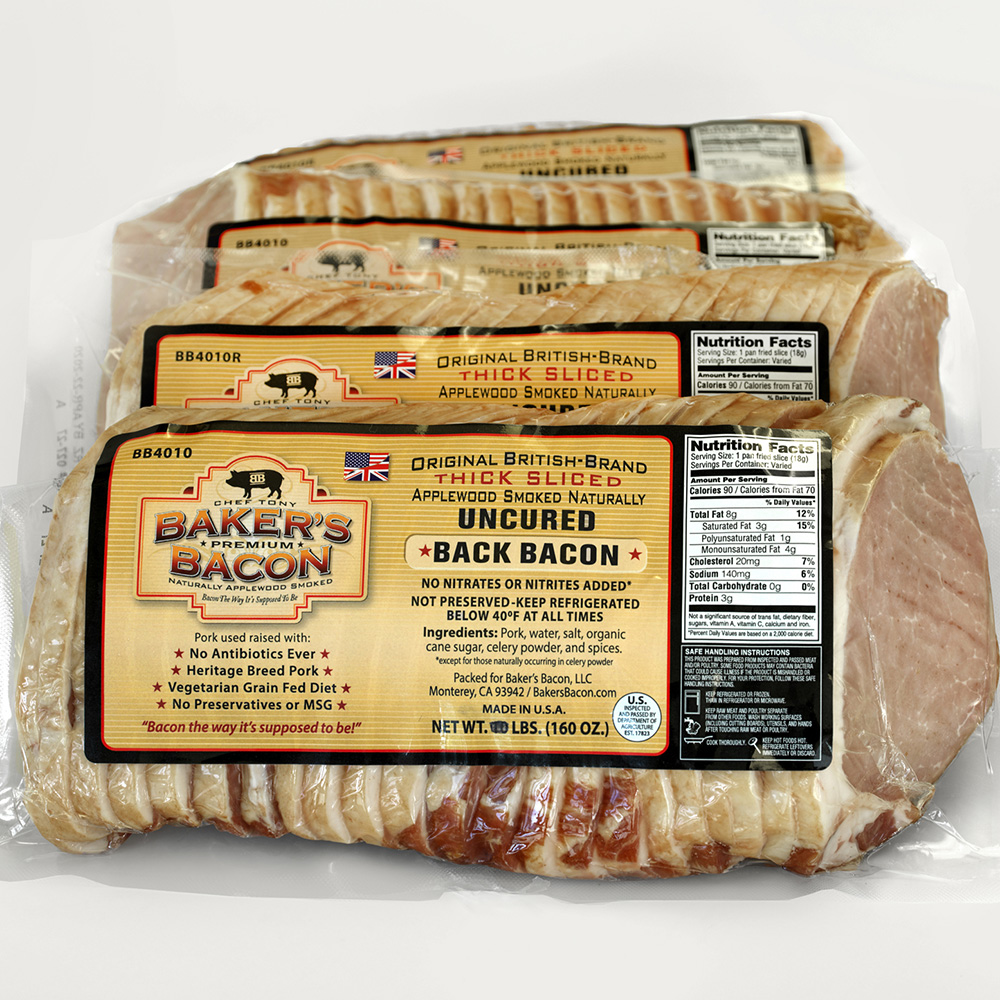 THICK SLICED UNCURED BACK BACON
5/1 slice count
Foodservice: 10 pound case
4 each 2.5 pound packages
Retail: 18 pound case
24 each 12 oz packages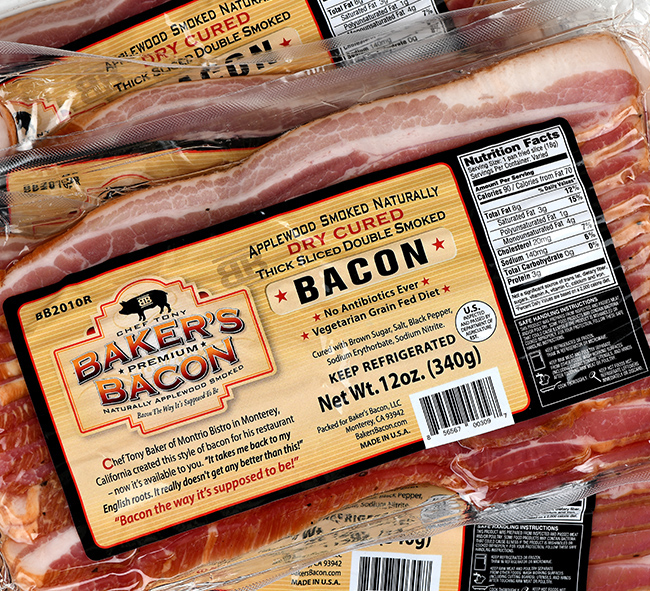 SLICED
10-12 slices per pound
Food Service: packed
15 pound case
3 each 5 pound packs with
easy open packaging
Retail: packed 18 pound case,
24 each 12 oz packages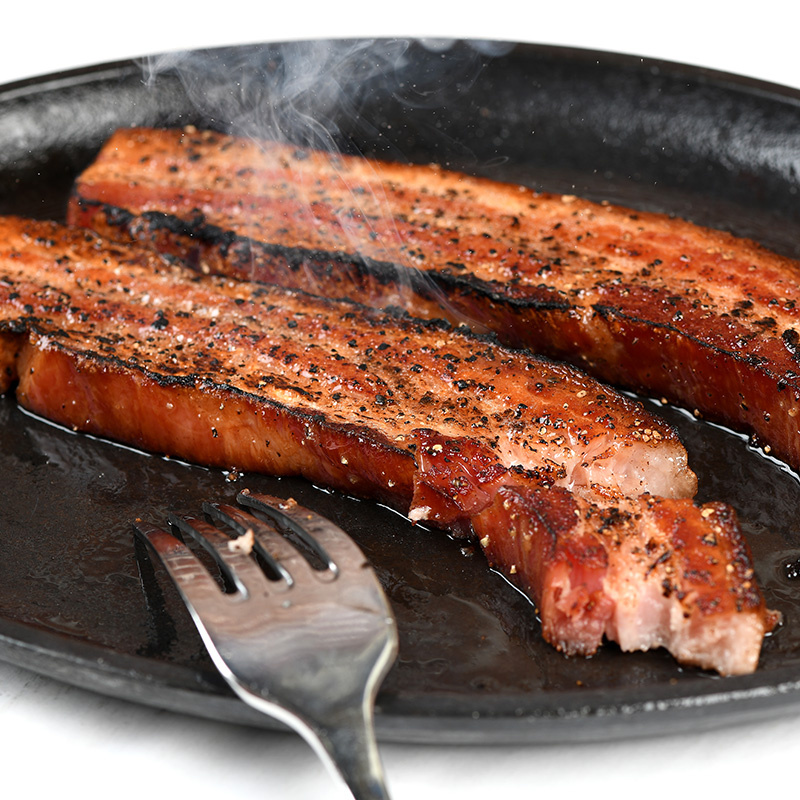 SOUS VIDE SLAB
Our slab bacon is slow cooked at low temperatures to achieve confit-like texture while retaining all its flavors and bacon characteristics.
12 pound average
catch weight case
2 half slabs per case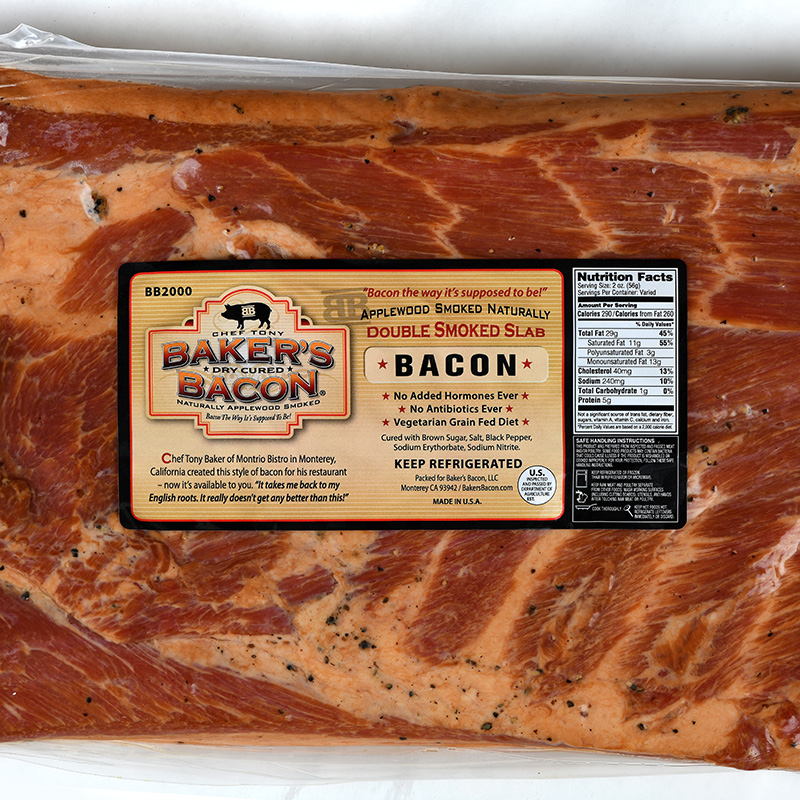 SLAB
12 pound average
catch weight case
2 half slabs per case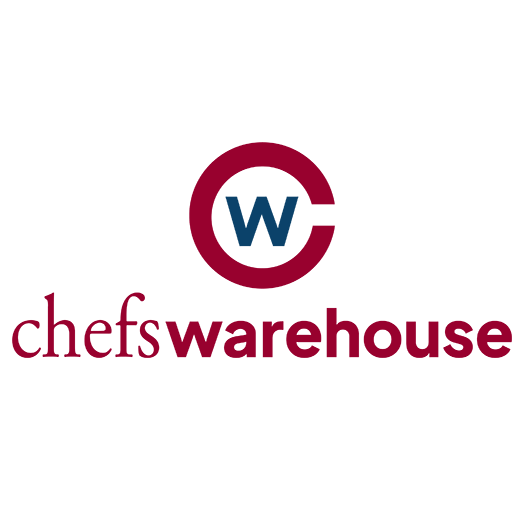 The Chef's Warehouse
Available nationwide through Chefs Warehouse and their affiliates.
10256421N – Slab
10523438 – Sous Vide
10256430 – Sliced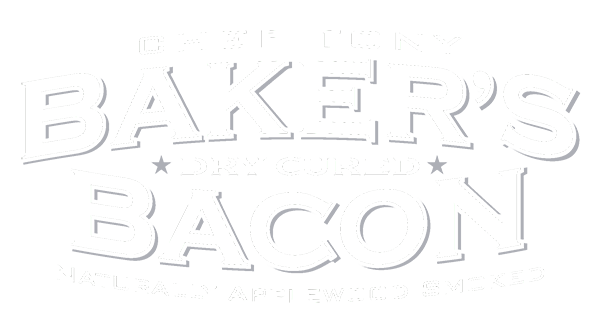 445 Reservation Rd Suite G
Marina, CA 93933
TEL: 831.250.0606
FAX: 831.886.3697
Copyright © 2023 Baker's Bacon, LLC. All Rights Reserved.