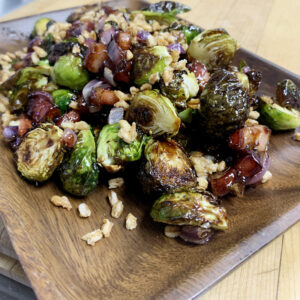 Baker's Bacon Thanksgiving Brussel Sprouts
Chef Tony's Bacon Brussels Sprouts make a great side dish for your Thanksgiving feast or holiday family meal. This seasonal dish is great for the fall and entertaining. It features Baker's Bacon Dry Cured Double Smoked Slab. Bacon makes every vegetable dish better!
Ingredients
1

lb

Brussel Sprouts

1

Red Onion

1/2

lb

Baker's Bacon Dry Cured Double Smoked Slab Bacon

1

cup

White Balsamic Vinegar

¼

cup

Honey

1

tsp

Chili Flakes

¼

cup

Puffed Rice

find it at your local health food store!
Instructions
Preheat oven to 425. Line baking sheet with parchment paper and set aside.

Cut Baker's Bacon slab into ½ in cubes. Cook bacon until golden brown. Set aside and save bacon grease.

Take a large kitchen bowl, trim the bottom of the brussels and cut in half.

Dice red onion into medium cubes.

In large bowl, toss brussels and red onion in bacon fat, salt and pepper. Roast in oven at 425 for 25-30 minutes. Stir occasionally.

While Brussels cook, combine balsamic, honey and chili flake in small pot on the stove, reduce down by half.

Once brussels are roasted, toss with balsamic mixture and bacon.

Top with puffed rice and serve.
Baker's Bacon makes every dish better – whether you need bacon for this recipe, or you're inventing your own dish, don't forget to bring home the bacon with convenient delivery right to your door! Select your cut below and check out on our convenient online store.
 Want bacon delivered to your door every month, with FREE SHIPPING? Try out our Bacon Club, available for monthly, 3-month, or 6-month boxes of bacon, merchandise, and members-only exclusive recipes!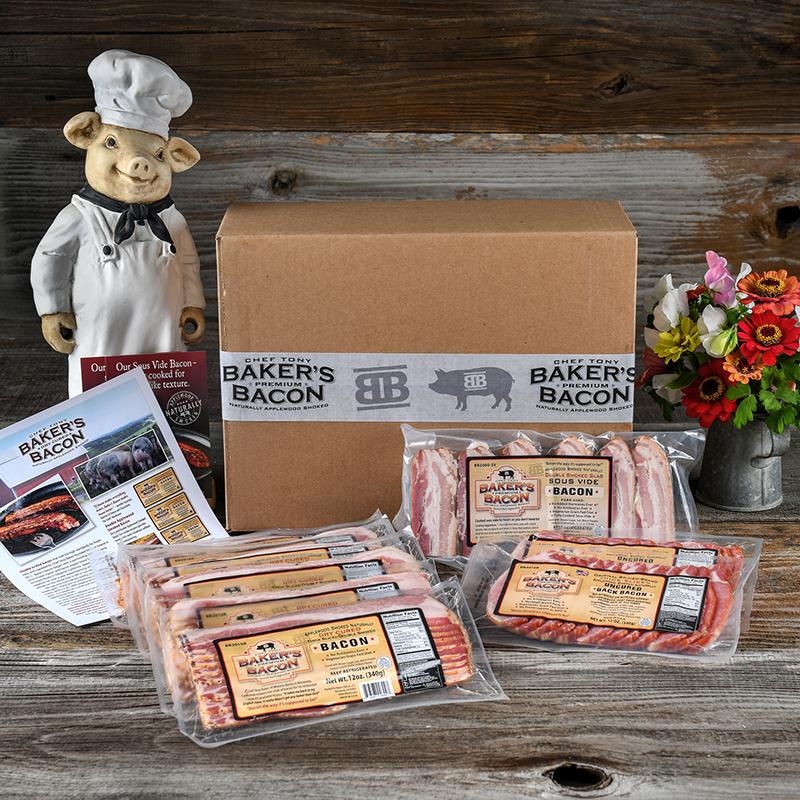 Baker's Bacon
Subscription Box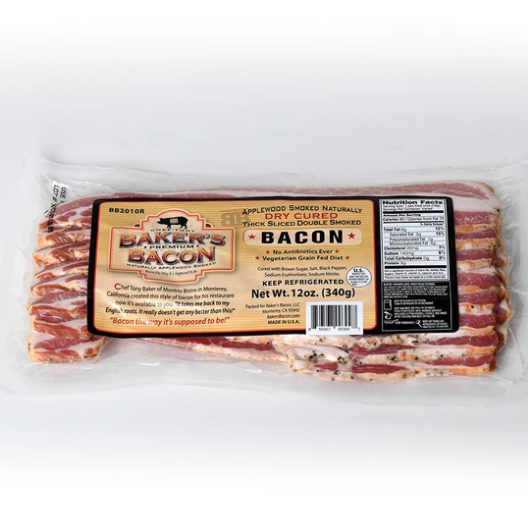 Thick Sliced Double
Smoked Bacon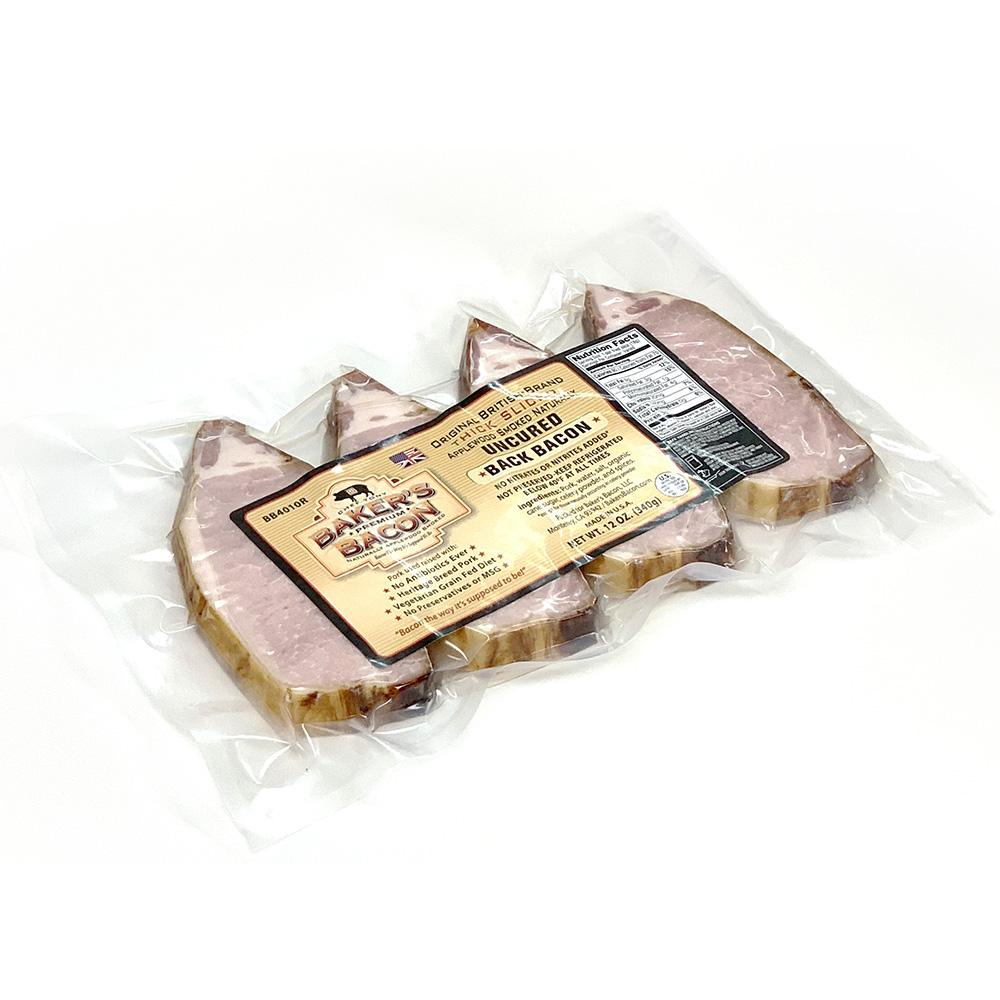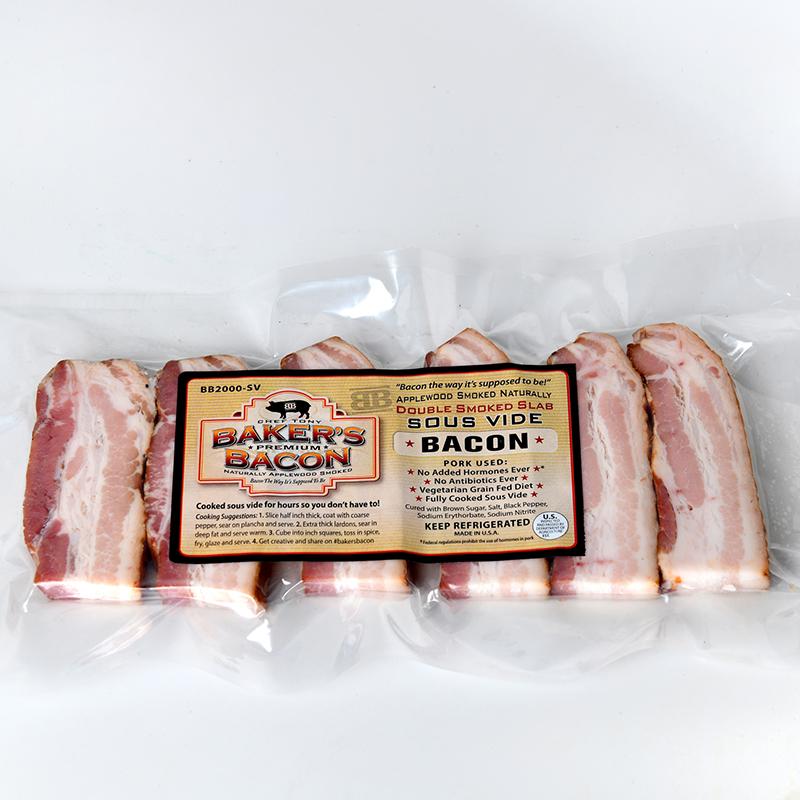 Thick Sliced
Sous Vide Bacon
Baker's Bacon
Sampler Pack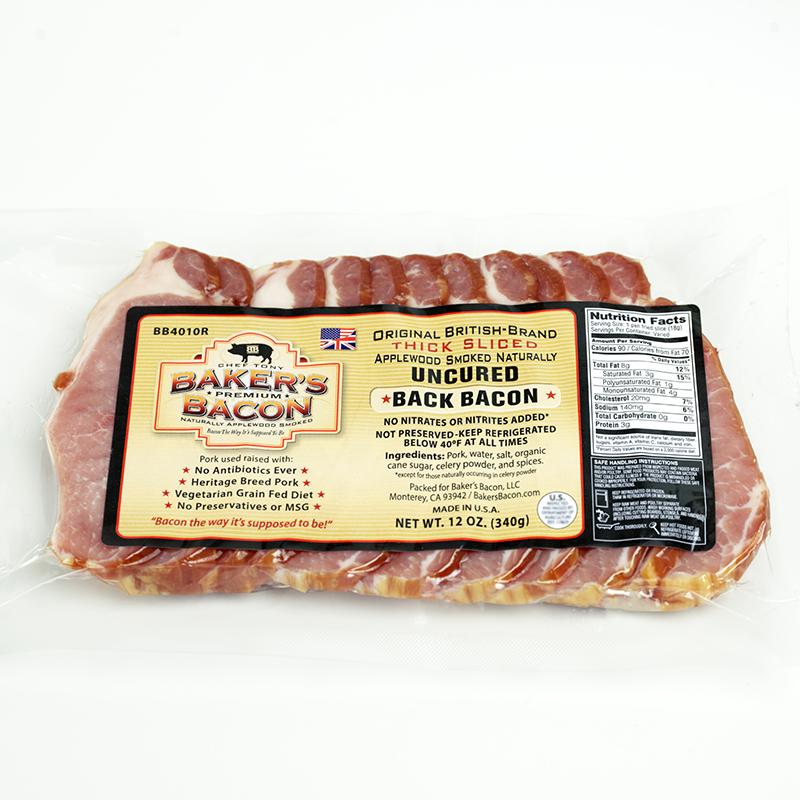 Thick Sliced Uncured
Back Bacon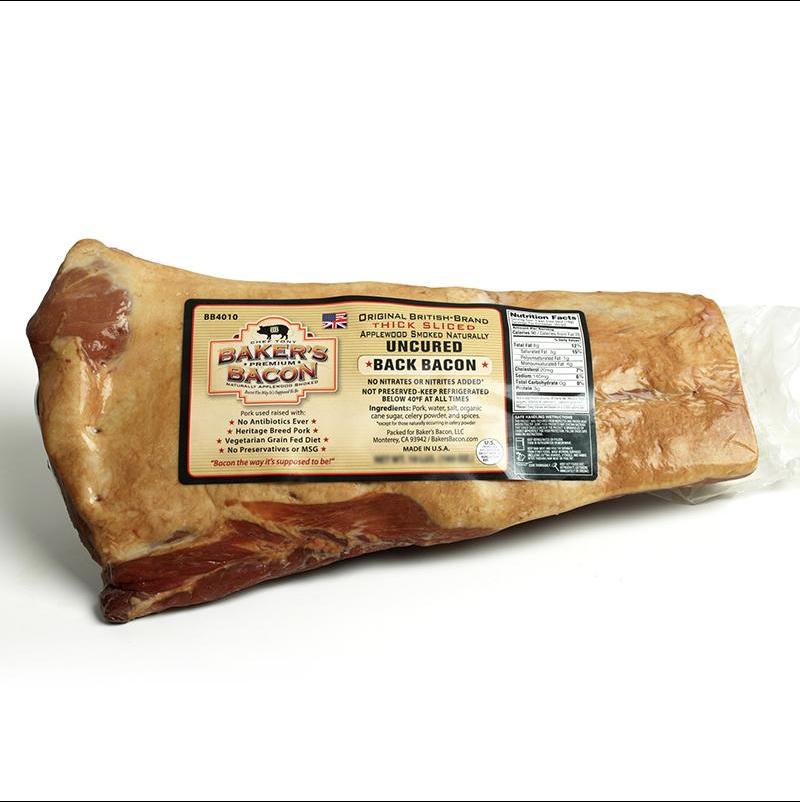 Uncured Back
Bacon Slab (2 lbs)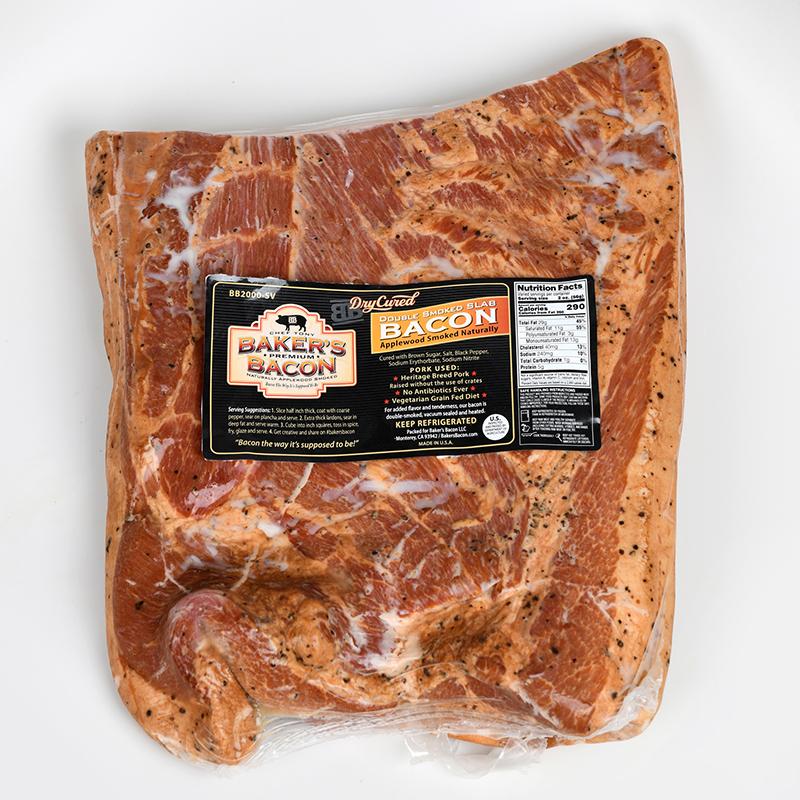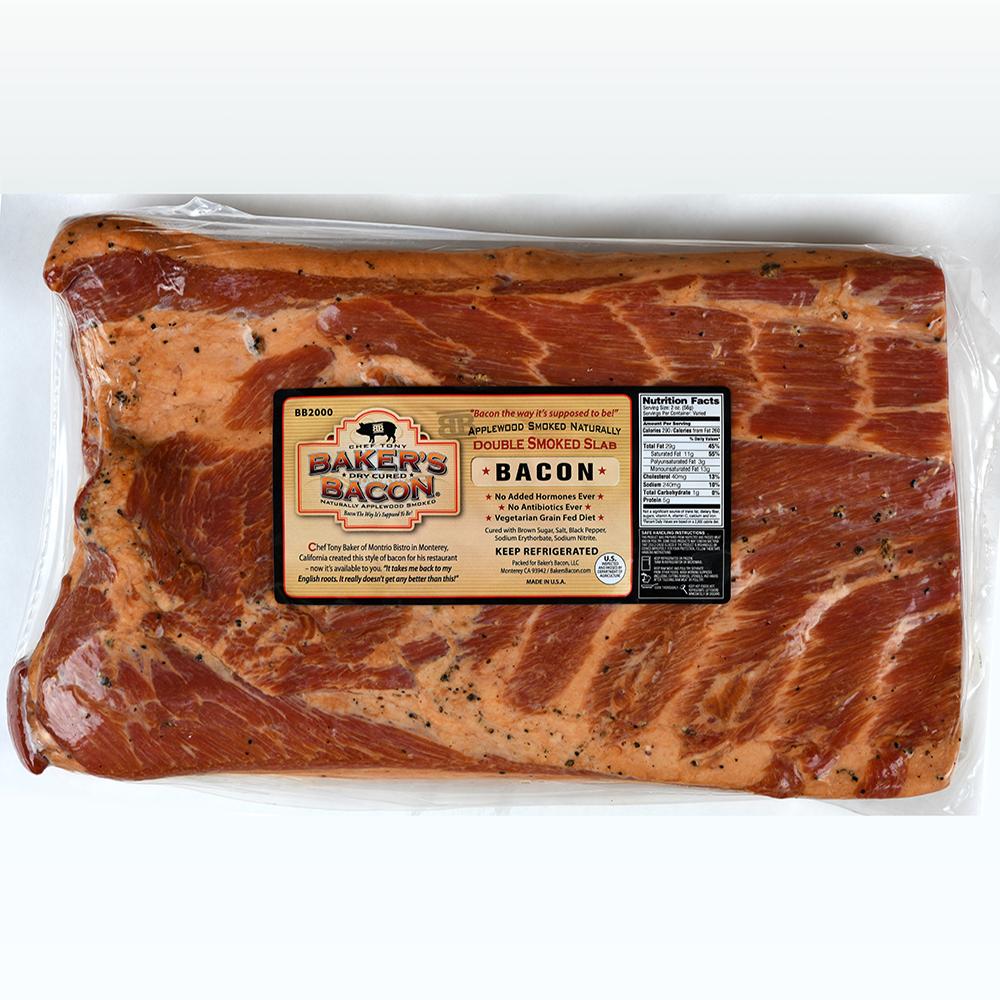 Double Applewood
Smoked Slab Bacon (2lb)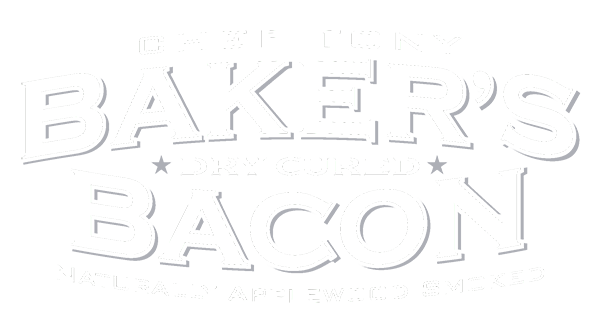 445 Reservation Rd Suite G
Marina, CA 93933
TEL: 831.250.0606
FAX: 831.886.3697
Copyright © 2021 Baker's Bacon, LLC. All Rights Reserved.