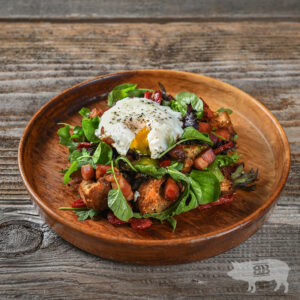 Warm Bacon & Egg Salad
Bacon can be healthy! Chef Tony created this bacon and egg salad when he was trying to figure out a way to put bacon in everything. It's been a hit with his friends and family for over the last decade. This salad uses every last drop of bacon goodness with the lardons and then poaching the egg in the fat. Perfect addition to any lunch or dinner.
Ingredients
Ingredients for Salad
8

oz

Baker's Dry Cured Double Smoked Slab Bacon

4

pasture raised eggs

5

oz

clamshell of spring mix greens

6

oz

sun dried tomatoes

Croutons

Simple mustard vinaigrette

Salt & Pepper to taste
Ingredients for Croutons
1

Small loaf of crusty or day old bread

4

oz

melted butter

1

tsp

chopped garlic

4

oz

shredded parmesan

Salt & Pepper to taste
Ingredients for Vinaigrette
1/4

cup

freshly squeezed lemon juice

about 1 lemon

1/2

tsp

dijon mustard

1

tsp

tarragon

torn

1/2

tsp

salt

1

tsp

sugar

1/4

tsp

freshly ground black pepper

3/4

cup

olive oil
Instructions
Step One:  Make the Vinaigrette
In a medium bowl, whisk together lemon juice, mustard, tarragon, salt, sugar and pepper

Slowly whisk in olive oil

Adjust seasoning, if necessary
Step Two: Bake the Croutons
Tear small loaf of crusty or day old bread into 3/4 inch chunks

Toss with 4 oz of melted butter and 1 tsp chopped garlic and season with salt and pepper

Bake in 350° oven for 10 minutes

Remove, add 4 oz of shredded parmesan cheese and bake for additional 5 minutes or until golden brown
Step Three: Cook the Bacon
Cut slab bacon into small 1/2 inch cubes to make lardons

Using shallow fry pan, heat 3/4 inch bacon grease or 100% canola oil

Add bacon and stir occasionally

Cook until outside is crispy; remove and place on paper towel
Step Four: Poach the Eggs
Re-use bacon grease and heat in small sauce pan to 230°

Poach eggs in fat, 3-4 minutes
Step Five: Assemble the Salad
While eggs are poaching, combine greens, tomatoes, croutons, and bacon in a large bowl and toss with vinaigrette.Add salt & pepper to taste

Divide salad into 4 bowls and top place poached egg with sofy runny center on top of each salad

Season egg with salt
Baker's Bacon makes every dish better – whether you need bacon for this recipe, or you're inventing your own dish, don't forget to bring home the bacon with convenient delivery right to your door! Select your cut below and check out on our convenient online store.
 Want bacon delivered to your door every month, with FREE SHIPPING? Try out our Bacon Club, available for monthly, 3-month, or 6-month boxes of bacon, merchandise, and members-only exclusive recipes!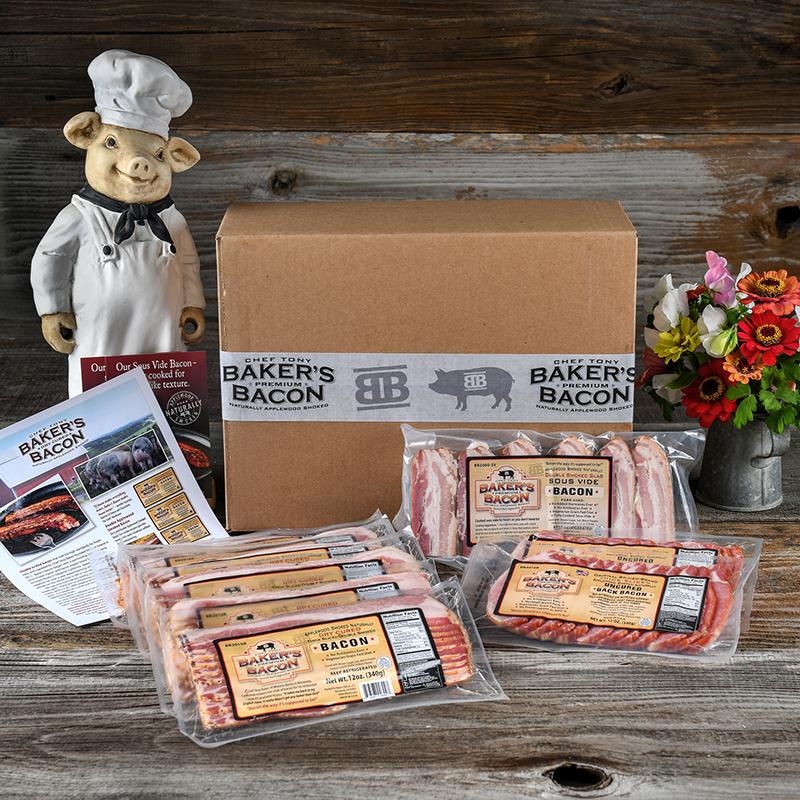 Baker's Bacon
Subscription Box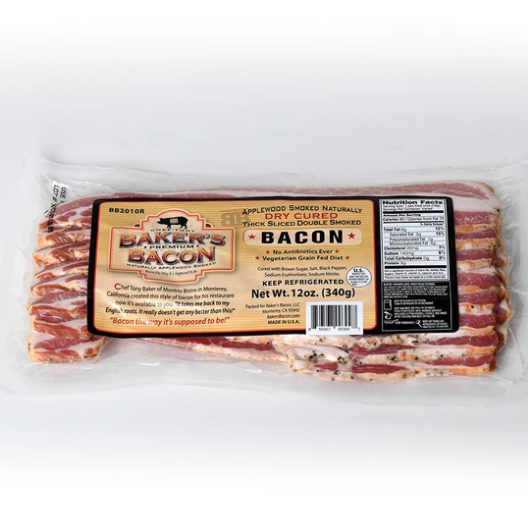 Thick Sliced Double
Smoked Bacon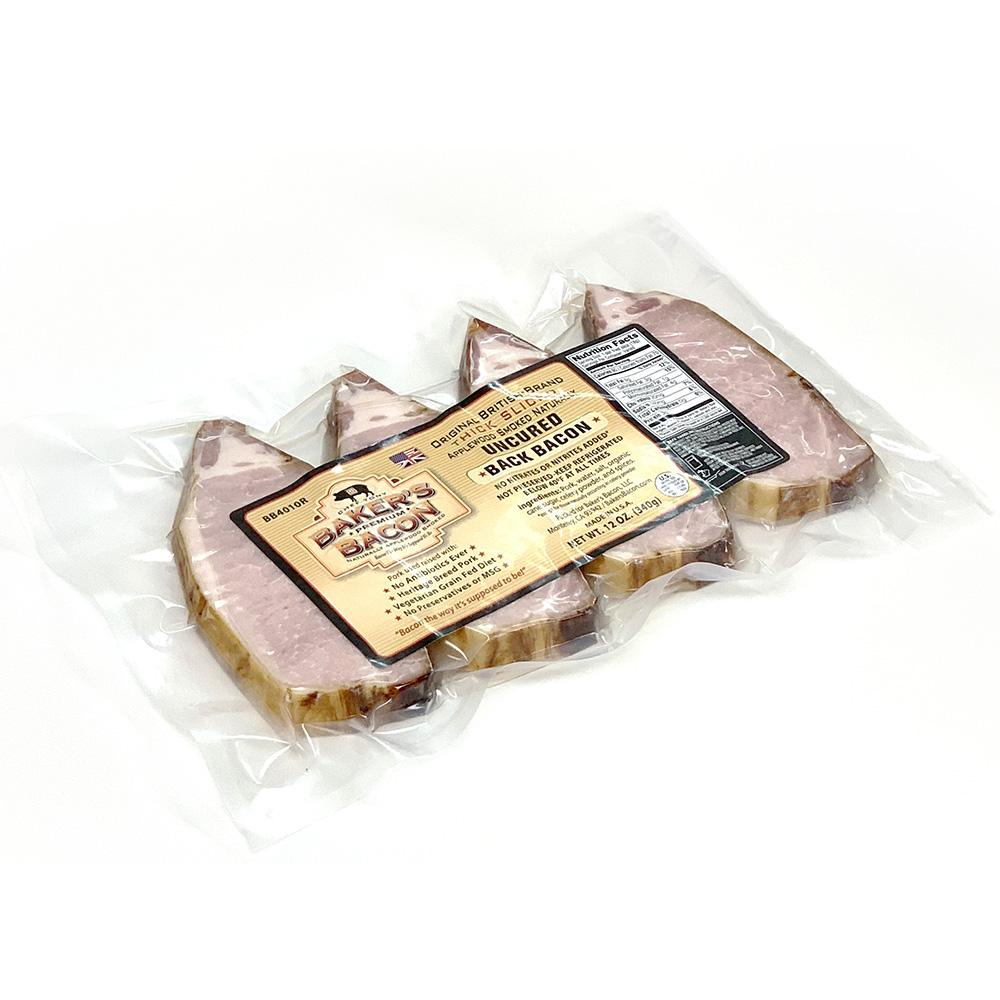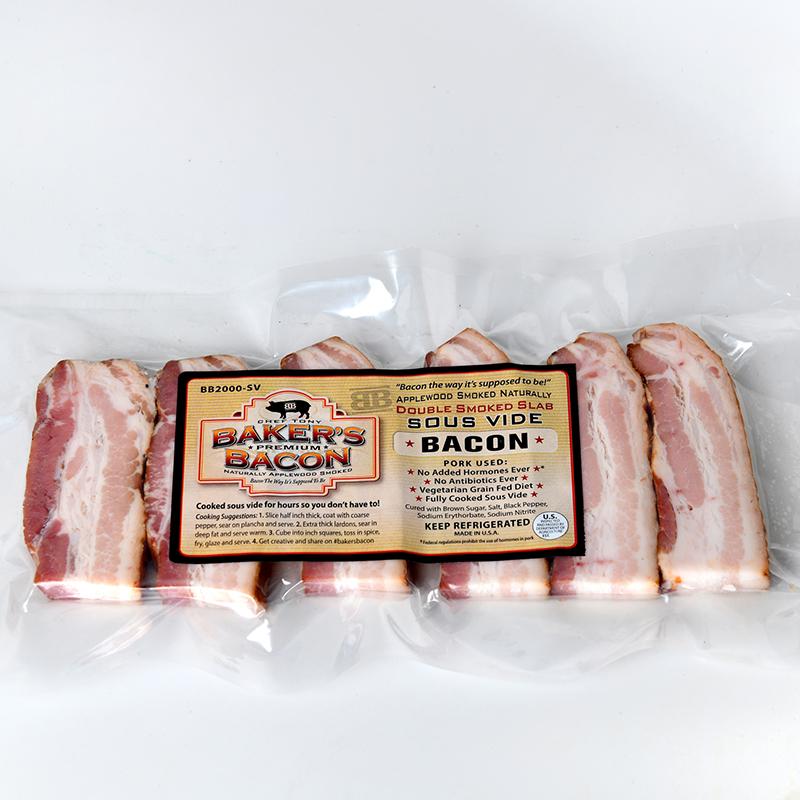 Thick Sliced
Sous Vide Bacon
Baker's Bacon
Sampler Pack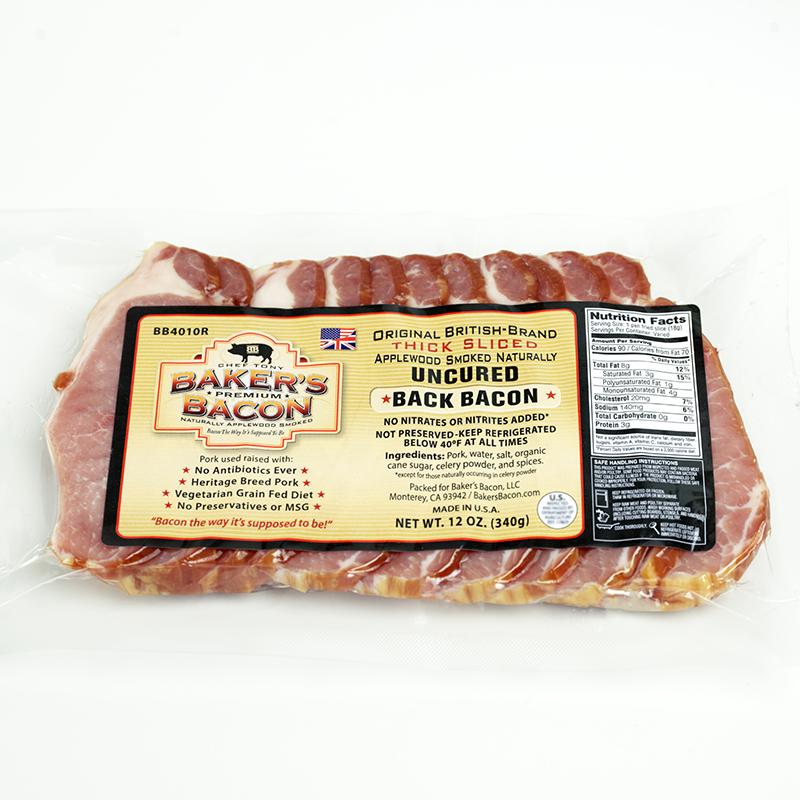 Thick Sliced Uncured
Back Bacon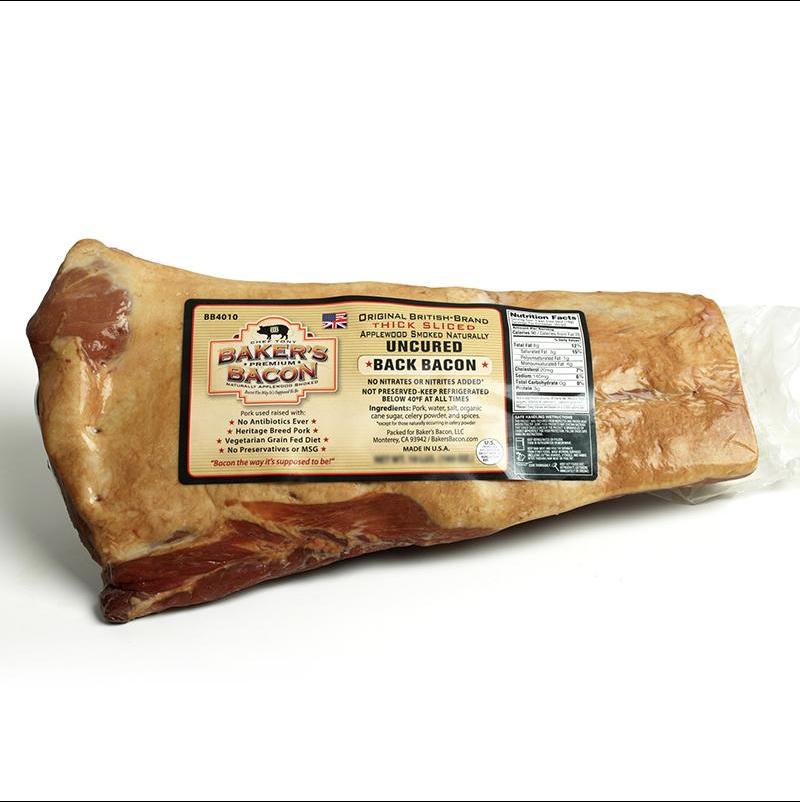 Uncured Back
Bacon Slab (2 lbs)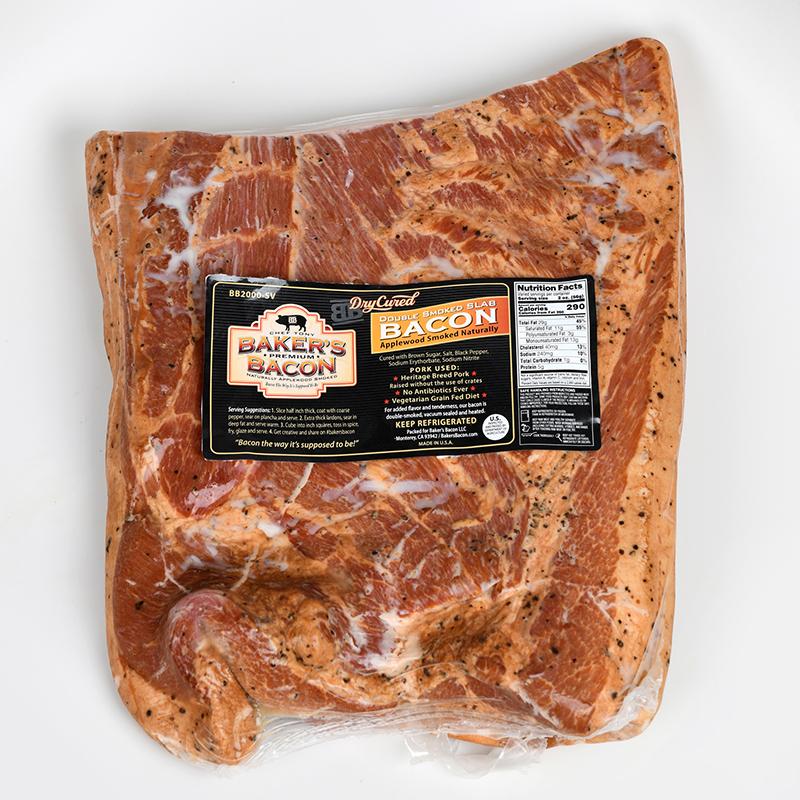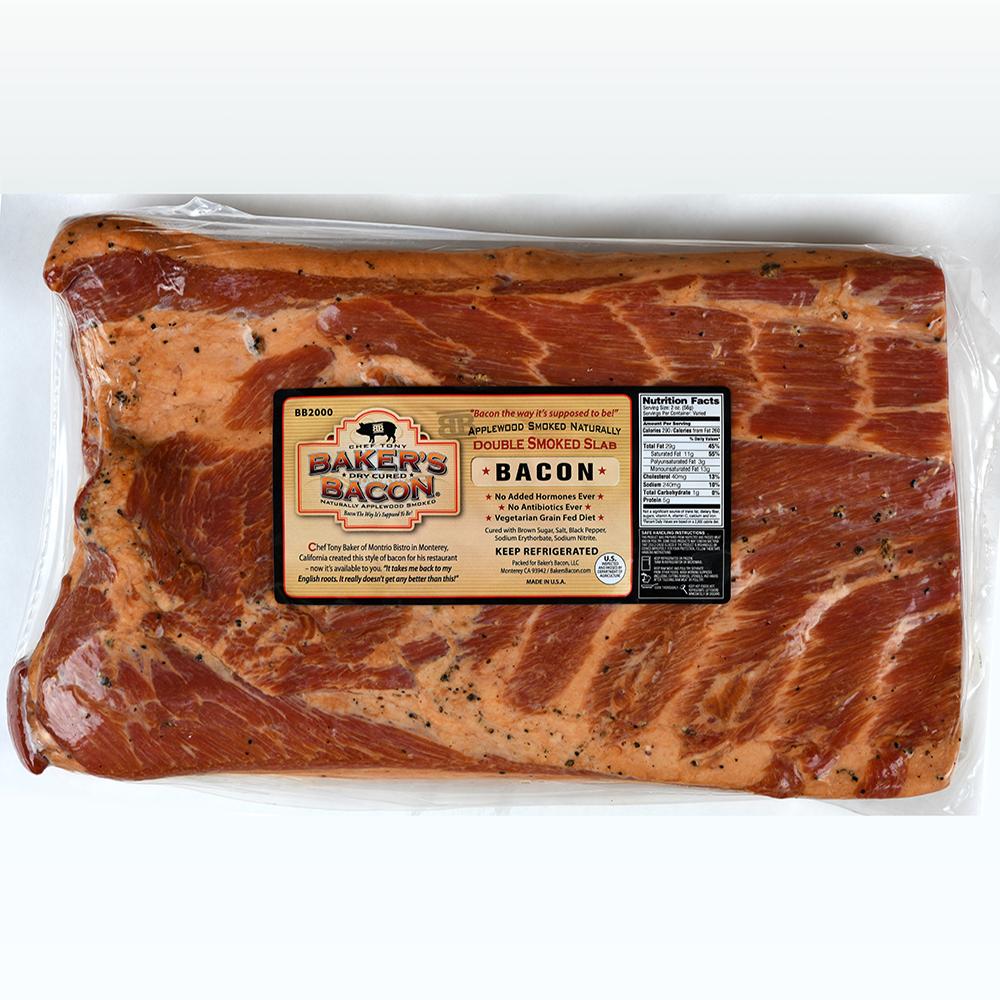 Double Applewood
Smoked Slab Bacon (2lb)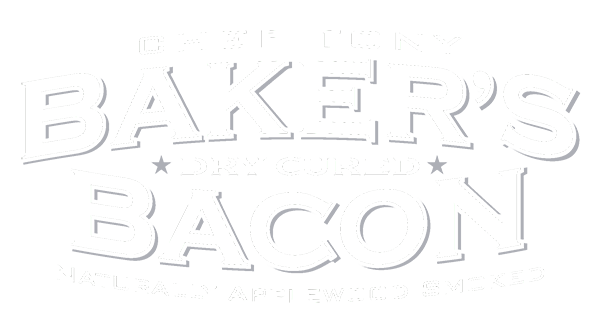 445 Reservation Rd Suite G
Marina, CA 93933
TEL: 831.250.0606
FAX: 831.886.3697
Copyright © 2021 Baker's Bacon, LLC. All Rights Reserved.