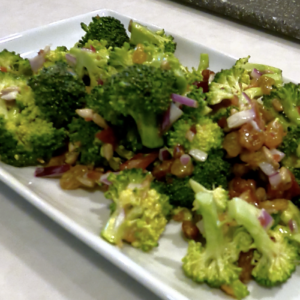 Baker's Bacon Broccoli Salad
The best part of this classic broccoli salad is the bacon! A simple dish to make ahead and serve as a side for lunch or dinner.
Ingredients
12

oz

Baker's Double Smoked Thick Sliced Bacon – chopped or crumbled

8

cups

Raw Broccoli Florets - cut into bite size pieces

1/2

cup

Red Onion – finely chopped

1/4

cup

Raw Sunflower Seeds

1/2

cup

Golden Raisins or Currants

2

cups

Mayonnaise

3

tbsp

Clover Honey
Instructions
Chop the broccoli and red onion.

Bake the bacon for 18 minutes at 350°F. Remove and after cooling, dry and chop the bacon.

In a small bowl, mix mayonnaise and honey together and whisk together until smooth.

In a large bowl, combine the broccoli florets, red onion, sunflower seeds, golden raisins and bacon.

Pour dressing over broccoli combination and toss or stir well.

Serve and enjoy!
About Chef Barb Batiste

In 2009, Chef Barb opened her own catering company called B Sweet out of her home kitchen. In 2012, the company launched B Sweet Mobile, the two cutest dessert trucks in Los Angeles. These "throwback bakeries on wheels" have taken SoCal by storm. Her first brick and mortar dessert shop, B Sweet Dessert Bar, opened in August of 2014 located in West Los Angeles' popular Sawtelle Japantown. Long lines and rave reviews have made this LA gem the go-to destination for anyone with a sweet tooth. In 2018, she opened WLA's very first Filipino restaurant, Big Boi – Filipino Comfort Food, located just 6 doors down from B Sweet. The name was chosen in memory of her late father who was fondly nicknamed Boi. The menu showcases a healthier take on traditional Filipino dishes.
The restaurant has become wildly popular, bringing many curious first-timers to Filipino cuisine and adding an exciting new option to Sawtelle Boulevard's diverse selection of restaurants. B Sweet has added their own line of Nitro Cold Brew coffee and teas which can be found throughout California and 160 Fresh Markets on the east coast. The recent partnership with UNFI as a national distributor has made the exposure of B Sweet's products limitless. A self-taught chef, Barb remains true to her "handmade like grandma used to" ways attracting many loyal clients including Disney, Nike, Hulu, Sony, Staples Center and some best known stars and studios in Hollywood.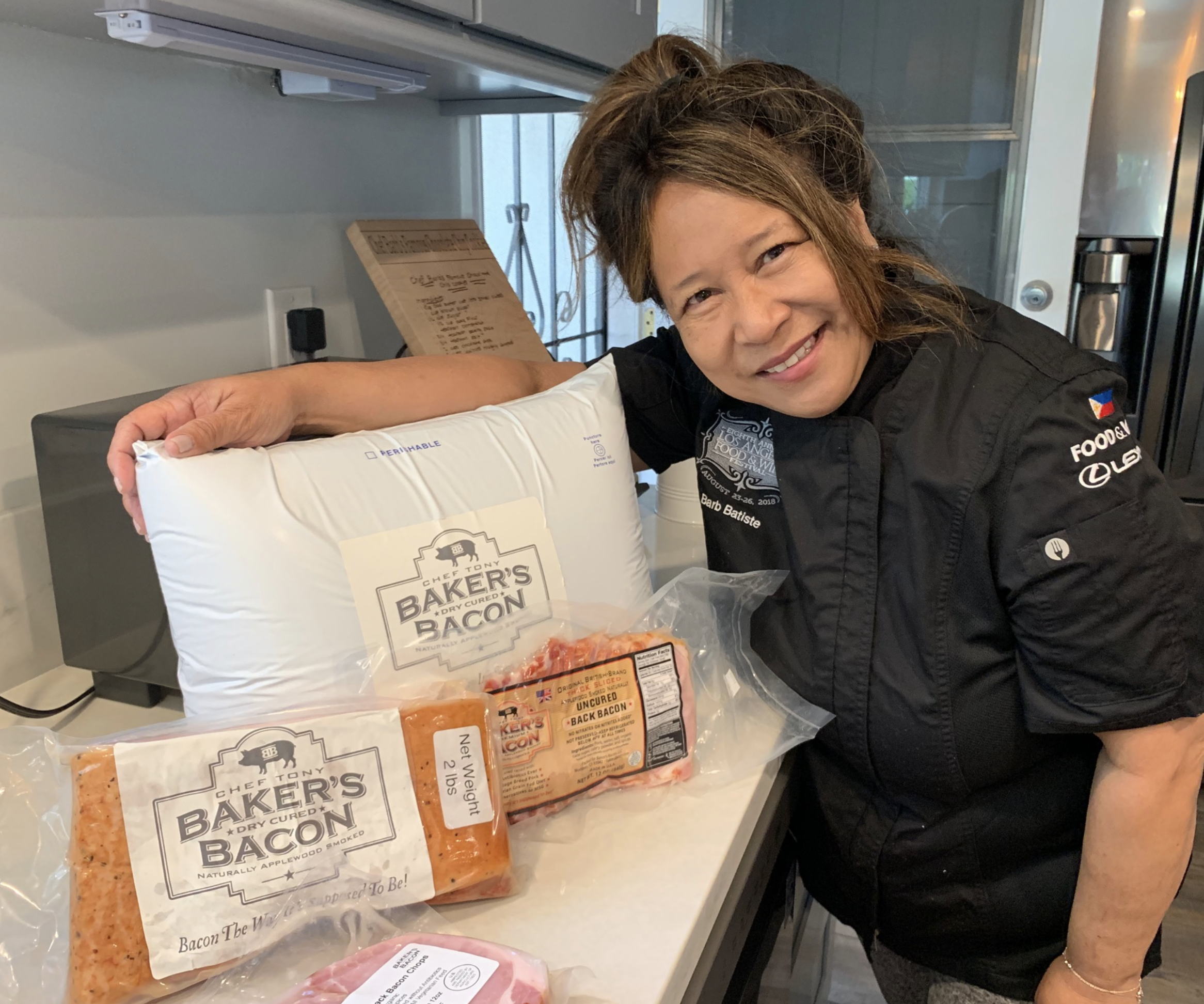 Baker's Bacon makes every dish better – whether you need bacon for this recipe, or you're inventing your own dish, don't forget to bring home the bacon with convenient delivery right to your door! Select your cut below and check out on our convenient online store.
 Want bacon delivered to your door every month, with FREE SHIPPING? Try out our Bacon Club, available for monthly, 3-month, or 6-month boxes of bacon, merchandise, and members-only exclusive recipes!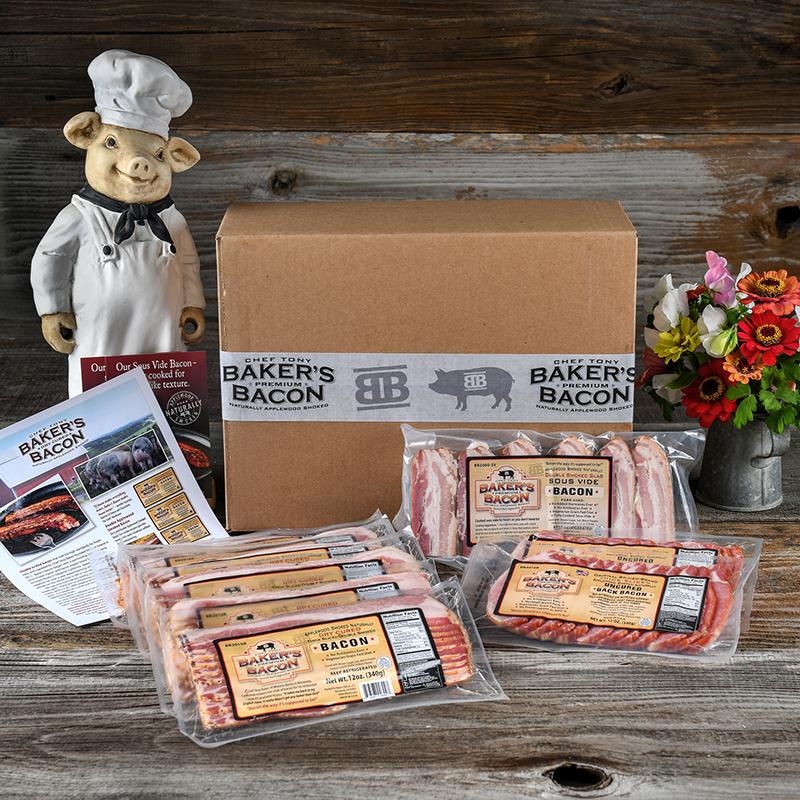 Baker's Bacon
Subscription Box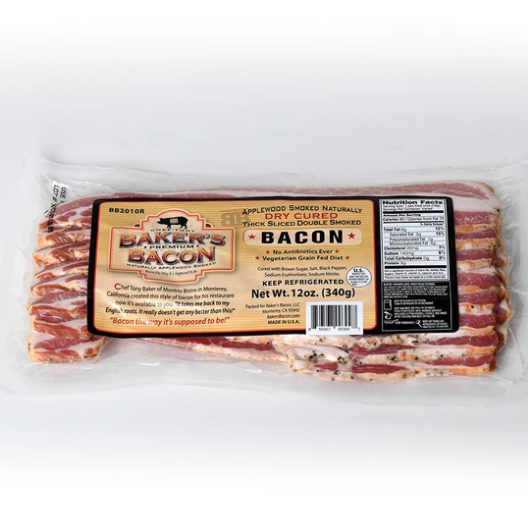 Thick Sliced Double
Smoked Bacon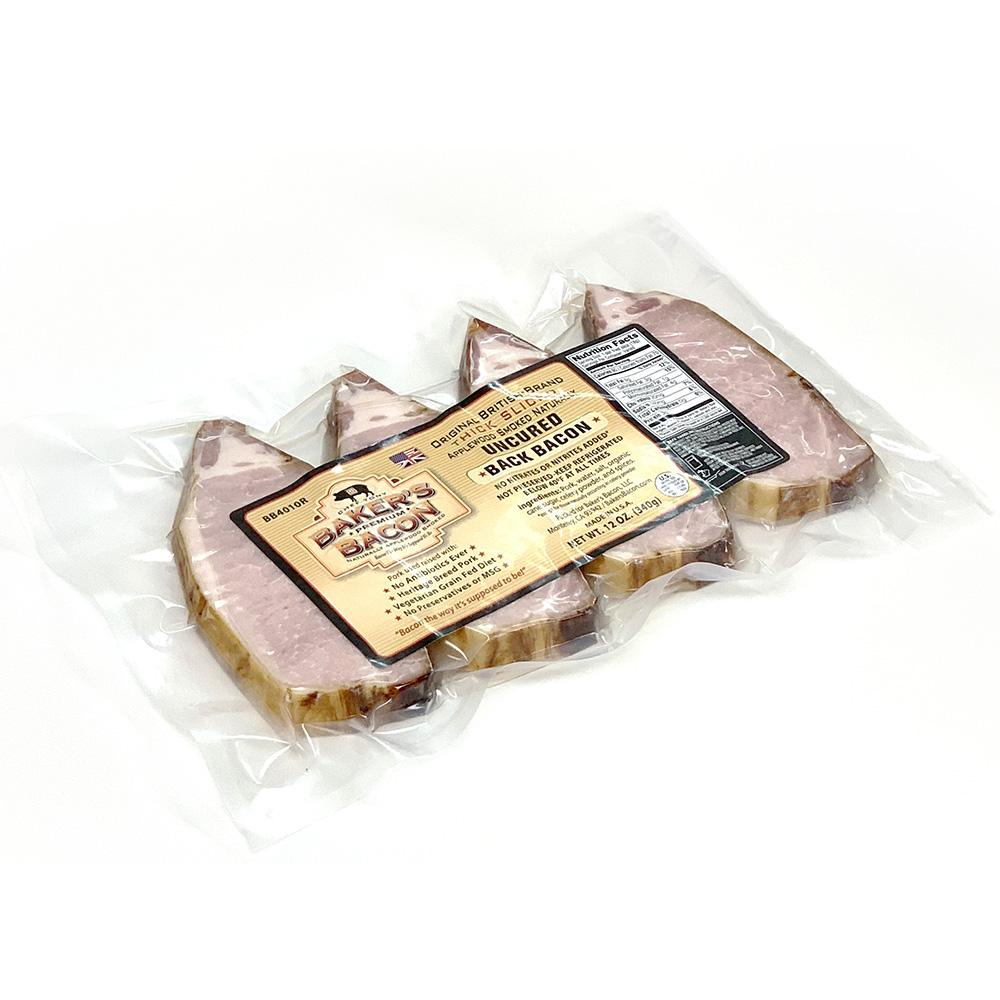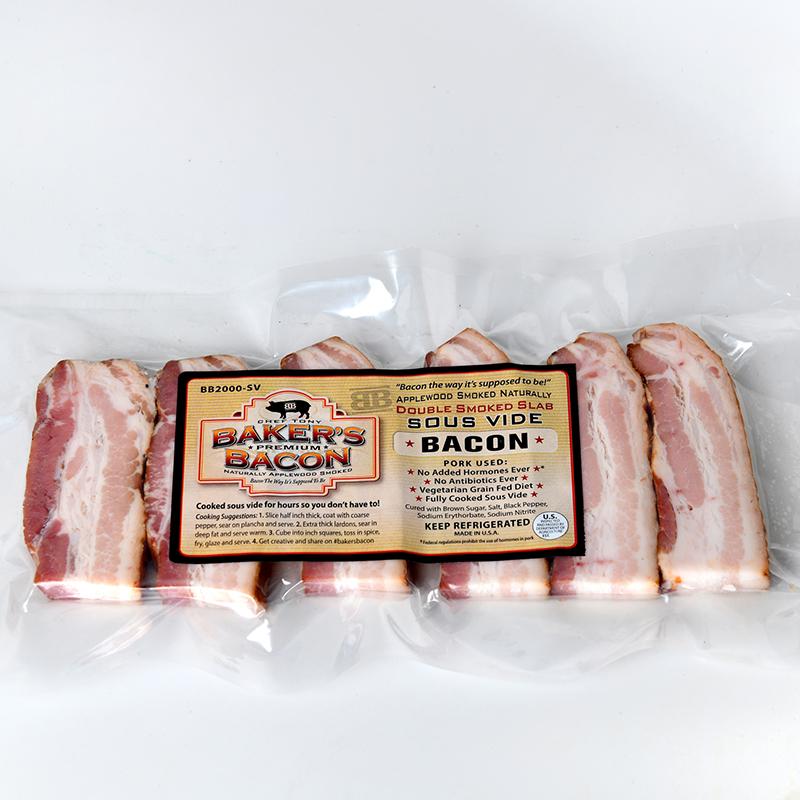 Thick Sliced
Sous Vide Bacon
Baker's Bacon
Sampler Pack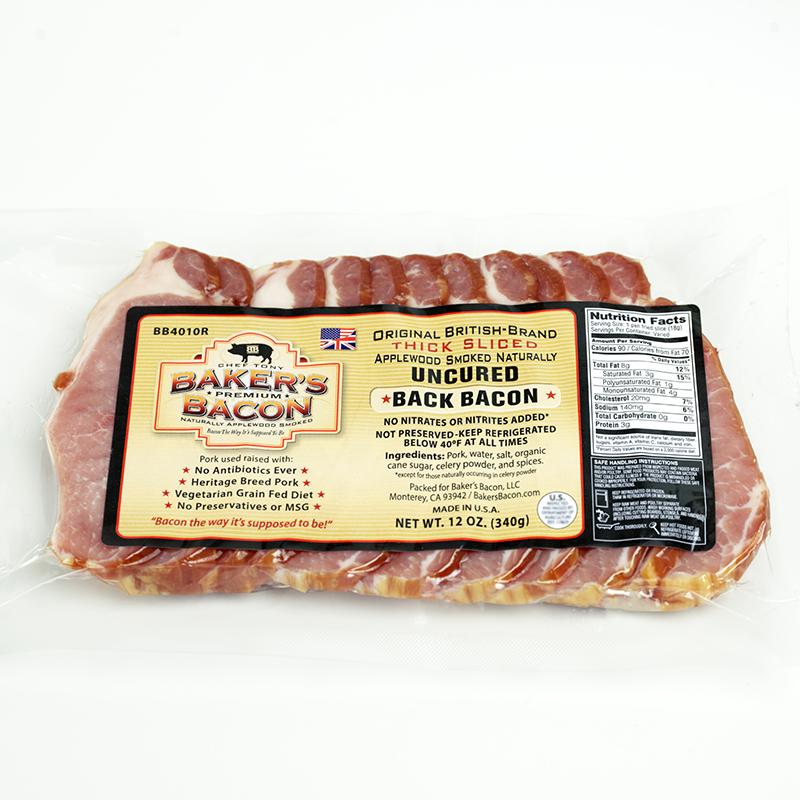 Thick Sliced Uncured
Back Bacon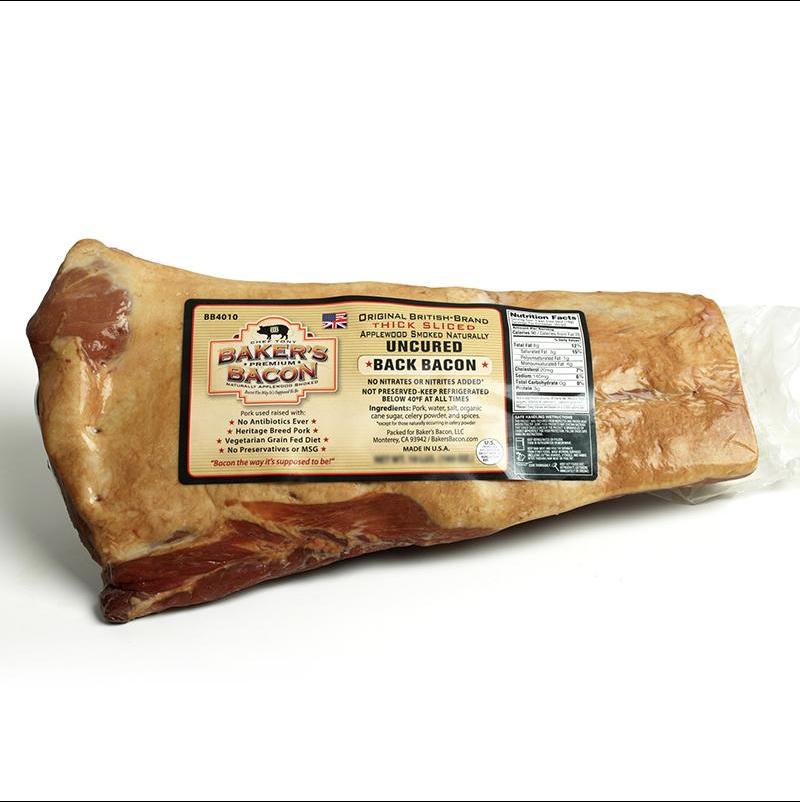 Uncured Back
Bacon Slab (2 lbs)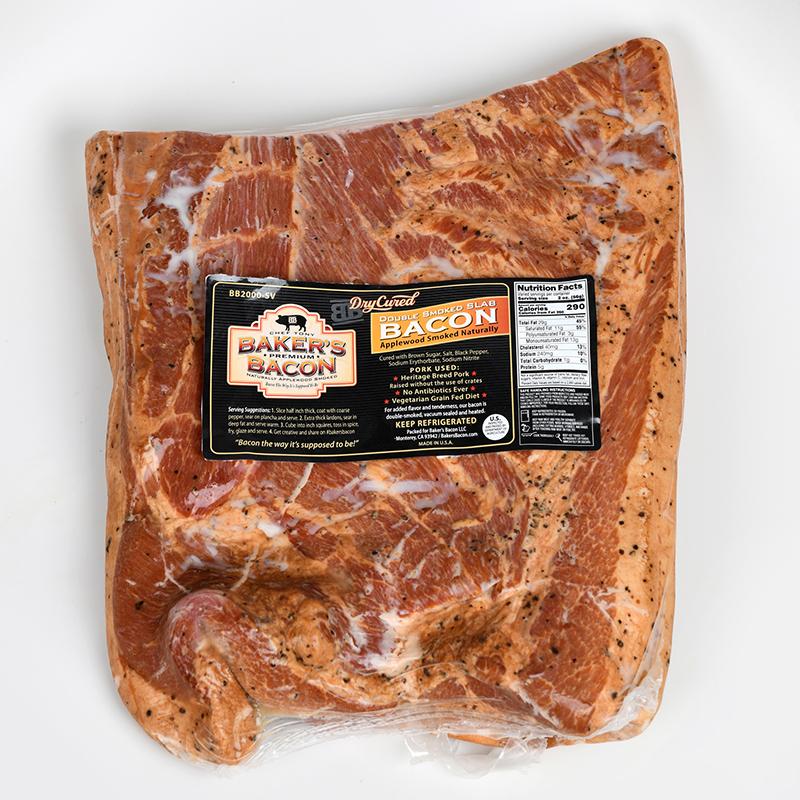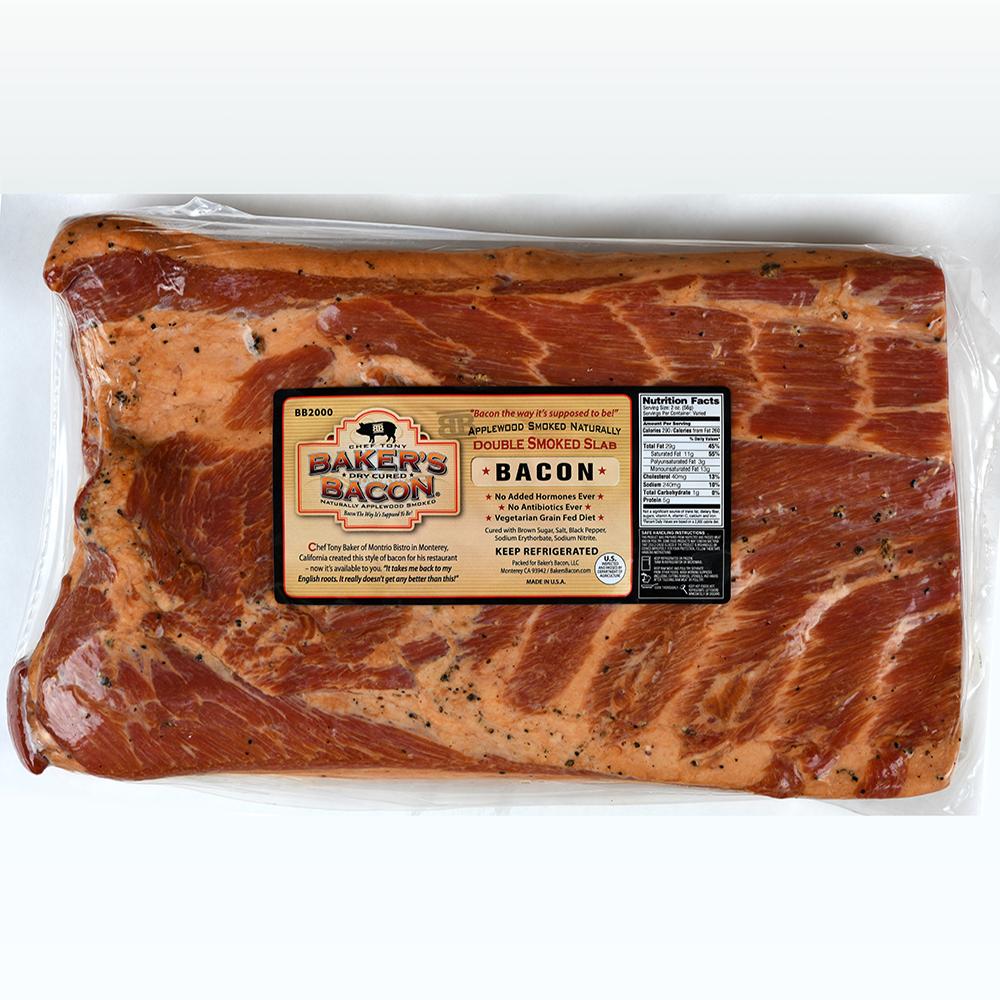 Double Applewood
Smoked Slab Bacon (2lb)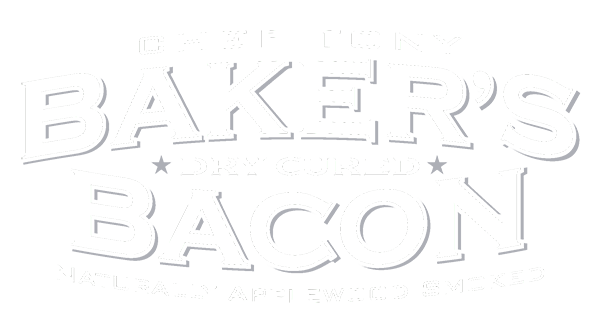 445 Reservation Rd Suite G
Marina, CA 93933
TEL: 831.250.0606
FAX: 831.886.3697
Copyright © 2021 Baker's Bacon, LLC. All Rights Reserved.