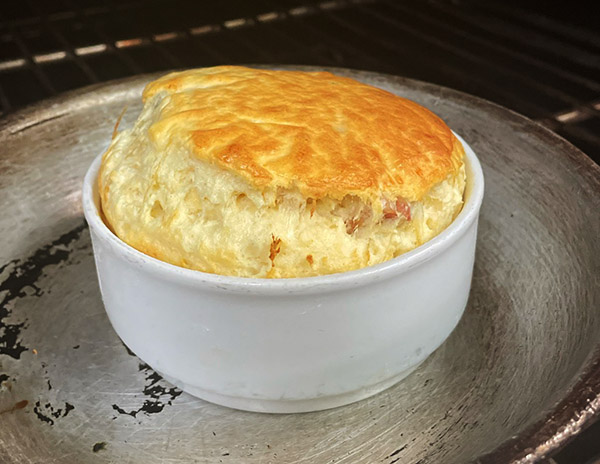 Baker's Bacon & Cheese Soufflé & Baker's Bacon Jam
Ingredients
Soufflé Ingredients:
3

TB

Unsalted Butter

plus more for greasing the souffle dishes

8

OZ

Baker's Bacon Applewood Double Smoked Bacon

cut into lardons and rendered crispy

2

TB

Rendered bacon fat

2

Thinly sliced green onions

2

TB

Finely Grated Parmigiano-Reggiano or Grana Padano Cheese for dusting the souffle dishes

8

TB

AP Flour

2

cups

Whole Milk

1

tsp

Dijon mustard

1

pinch

cayenne pepper

4

large egg yolks

reserve egg whites

5

cold egg whites

½

tsp

Cream of Tartar

3

Ounces

freshly grated Gruyere or other semi-firm cheese

such as cheddar
Baker's Bacon Jam Ingredients
1

lb.

Baker's Bacon Applewood Smoked Bacon

diced

1 ½

C

Spanish onion

yellow onion can be substituted, diced

4 ½

tsp

Garlic

finely chopped

¼

C

Red Wine Vinegar

½

C

Maple Syrup

½

C

Ketchup

½

tsp

cayenne

¼

tsp

ground nutmeg

¼

tsp

ground cinnamon

¼

C

bourbon
Instructions
Soufflé Instructions:
Pre-Heat Oven to 375 F

Start by buttering soufflé dishes.

Dust with 2 TBS of Parm/Reggiano or Grana Padano. Tap dishes to discard excess cheese.

Render bacon until crisp, reserve 2 TBS of bacon fat.

In a medium non-reactive saucepan heat remaining butter, add the bacon fat and heat til boiling.

Add flour, then add milk and stir until incorporated.

Add rendered bacon, cheese, salt & pepper to taste.

Add green onion and let stand until room temperature.

In a standing mixer, whip egg whites and cream of tartar til semi-firm.

Gently fold egg whites into the souffle base. Fold until incorporated but light and airy.

Place mixture evenly into prepared souffle molds

Bake at 375 for 18 minutes or until the souffle has risen and is golden brown.

Remove from oven and serve immediately topped with bacon jam (recipe below)
Baker's Bacon Jam Instructions:
In a saucepan over medium heat, cook the bacon. The bacon should start to soften but not color at about 10 mins.

Bring the bacon and bacon fat to a boil, add the onion, stir to combine and let the onion bacon mixture cook for another 8-10 minutes until the onions become translucent and soft.

Add the garlic and cook for 1-2 mins.

Add the vinegar and stir well, scraping up any brown bits from the bottom of the pan.

Add the maple syrup, ketchup, cayenne, nutmeg and cinnamon. Stir to combine.

Allow mixture to cook for 15 mins and add the bourbon.

Reduce the heat to low and simmer for 45 minutes or until the mixture has thickened and is the consistency of a preserve or jam.

Line a rimmed baking sheet with parchment paper.

Spoon the jam onto the baking sheet and refrigerate until cool, about an hour.

Spoon the cooled jam into a food processor fitted with the steel blade, pulse until the mixture has a homogenous texture and the fat emulsifies into the jam. Scraping down the bowl occasionally.

Store in an air-tight jar in the refrigerator.
Notes
To use with your soufflés – using a teaspoon, gently open a small hole in the middle of the souffle's and put a TBSP of the jam in the indentation.
This bacon jam is also a great condiment and can be used on a burger, sandwich, or fry it with some eggs. Use your imagination!
About Chef John Tesar
 John Tesar was called "the single most talented cook I ever worked with" by Anthony Bourdain. Tesar also enjoys the pseudonym Jimmy Sears in Bourdain's bestselling memoir KITCHEN CONFIDENTIAL and in MEDIUM RAW. An iconoclastic celebrity of the food world, Tesar came up as a chef in New York City at 13 Barrow St, 44 & Hell's Kitchen, Vine, and the Supper Club.
He then went on to open two acclaimed restaurants in Dallas that have been named among the best in the country by Bon Appetit, Eater, Gayot and Esquire. He was famously entangled in a feud with Dallas food critic Leslie Brenner. Tesar remains a fixture of Dallas's restaurant scene and a true "chef's chef." He has garnered praise from Food & Wine and The New York Times, has appeared on The Today Show and The Early Show, and is a two-time contestant on Bravo's "Top Chef." For more information, please visit www.JohnTesar.com.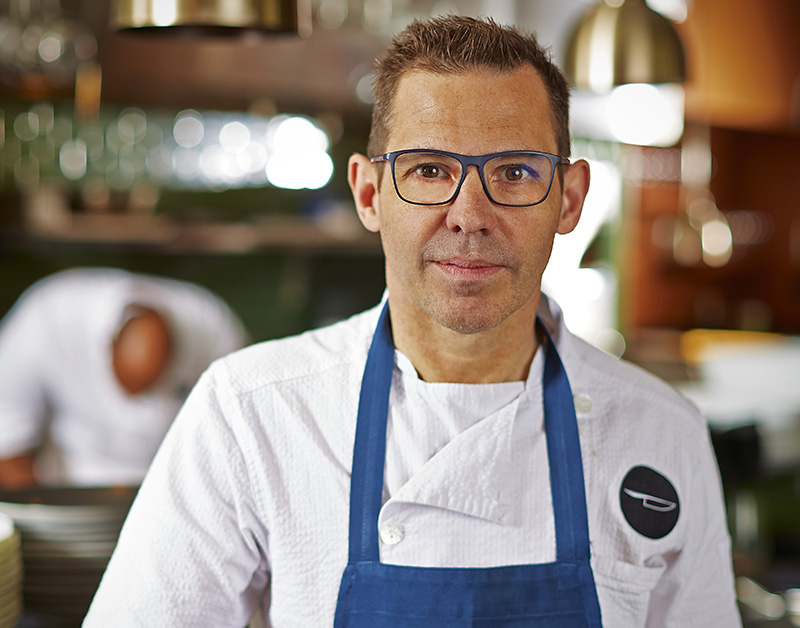 Baker's Bacon makes every dish better – whether you need bacon for this recipe, or you're inventing your own dish, don't forget to bring home the bacon with convenient delivery right to your door! Select your cut below and check out on our convenient online store.
 Want bacon delivered to your door every month, with FREE SHIPPING? Try out our Bacon Club, available for monthly, 3-month, or 6-month boxes of bacon, merchandise, and members-only exclusive recipes!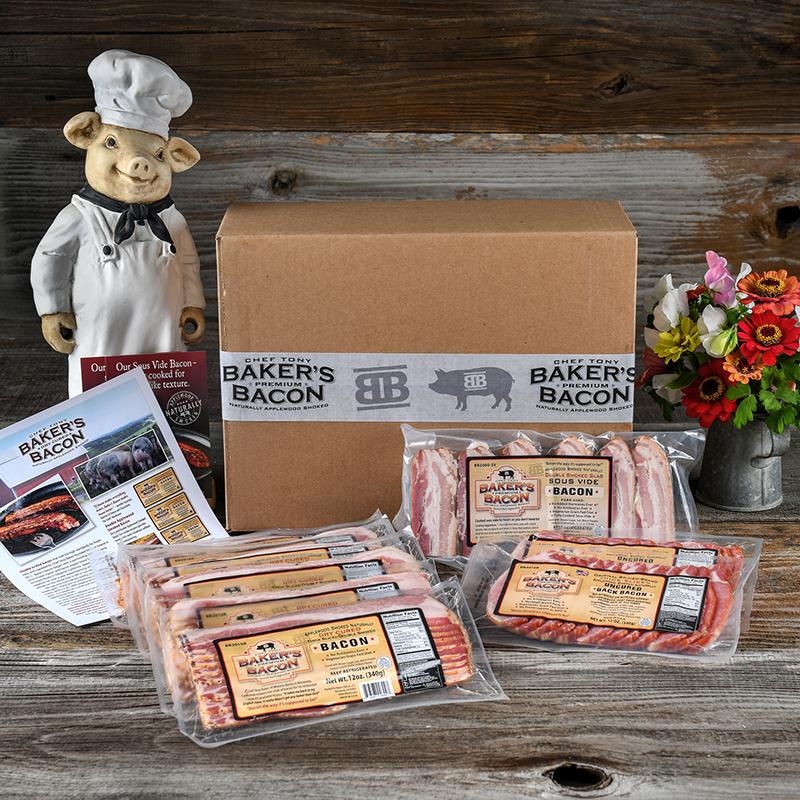 Baker's Bacon
Subscription Box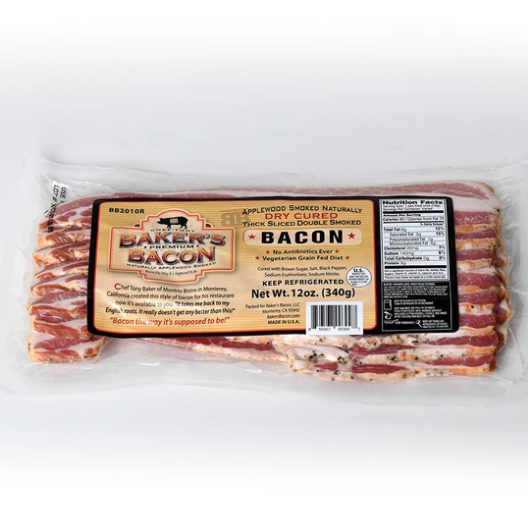 Thick Sliced Double
Smoked Bacon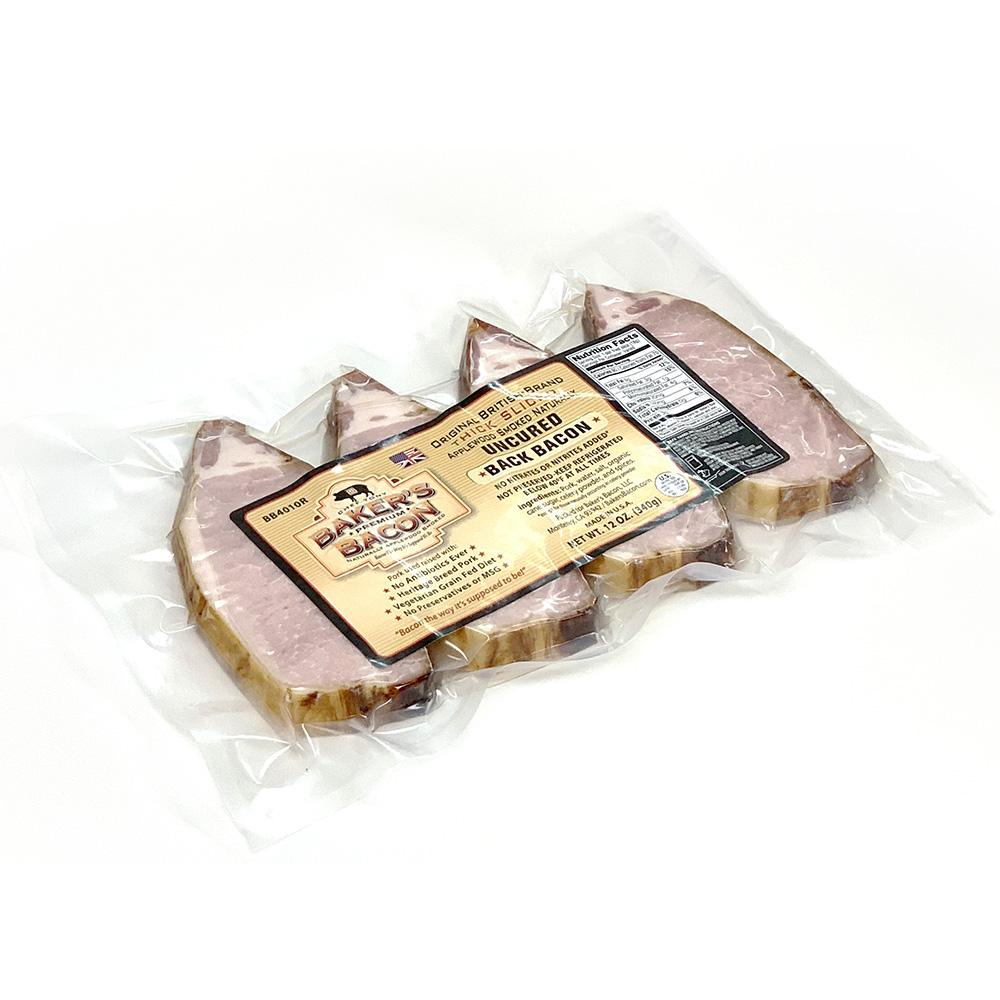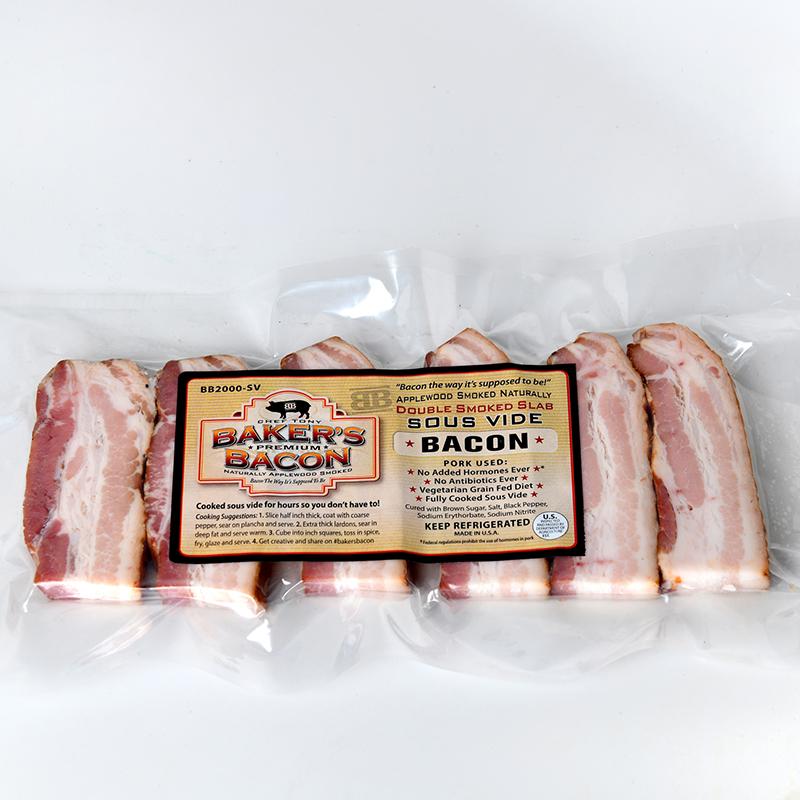 Thick Sliced
Sous Vide Bacon
Baker's Bacon
Sampler Pack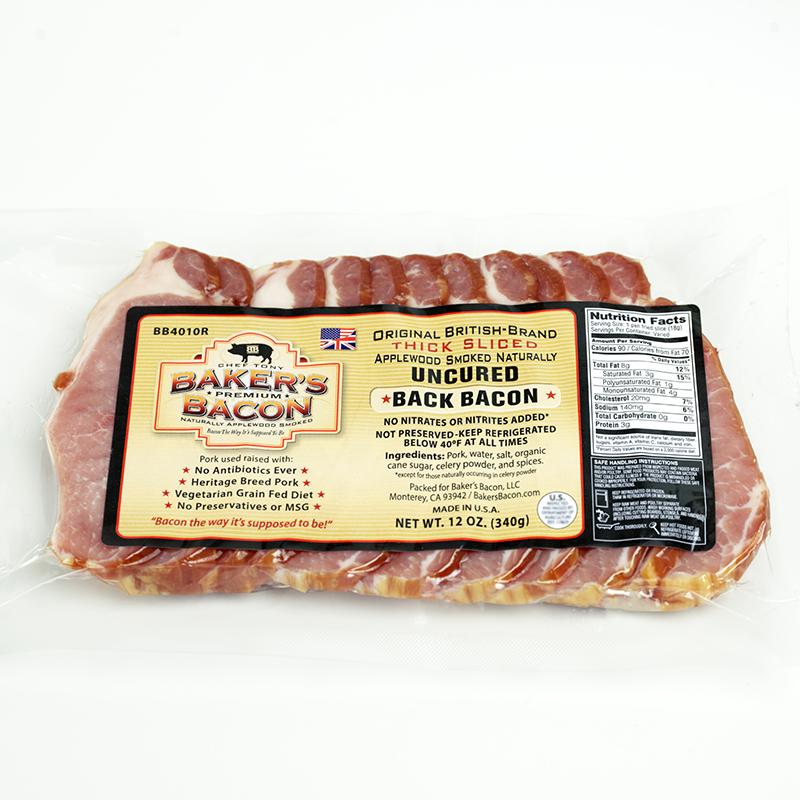 Thick Sliced Uncured
Back Bacon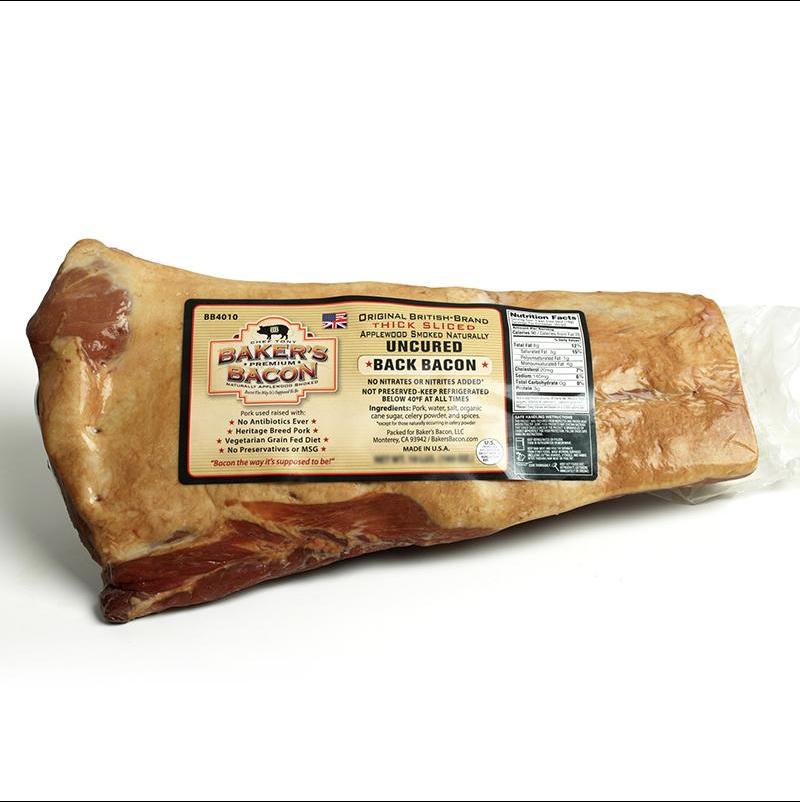 Uncured Back
Bacon Slab (2 lbs)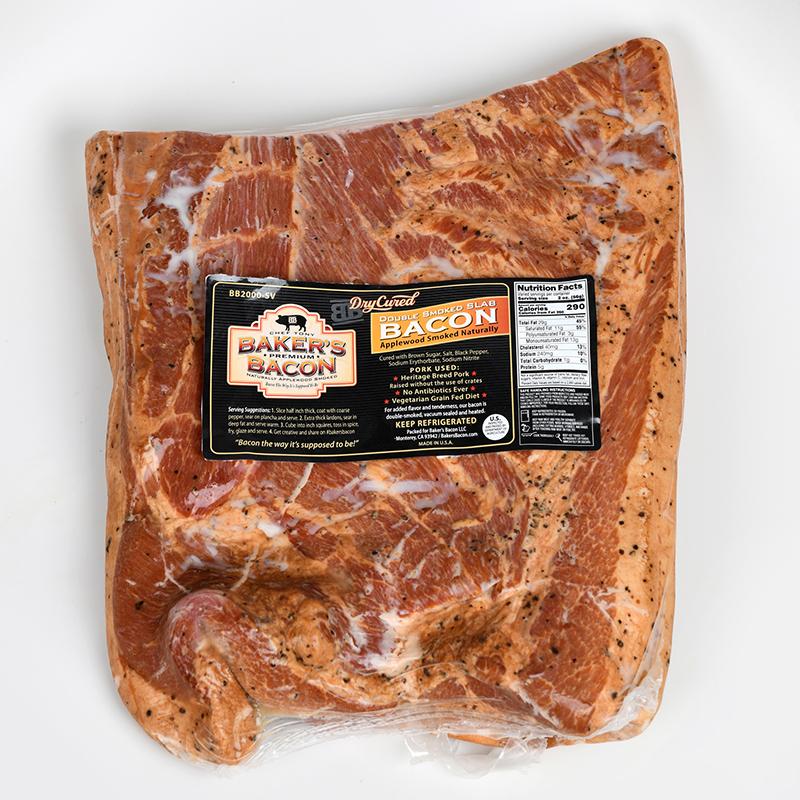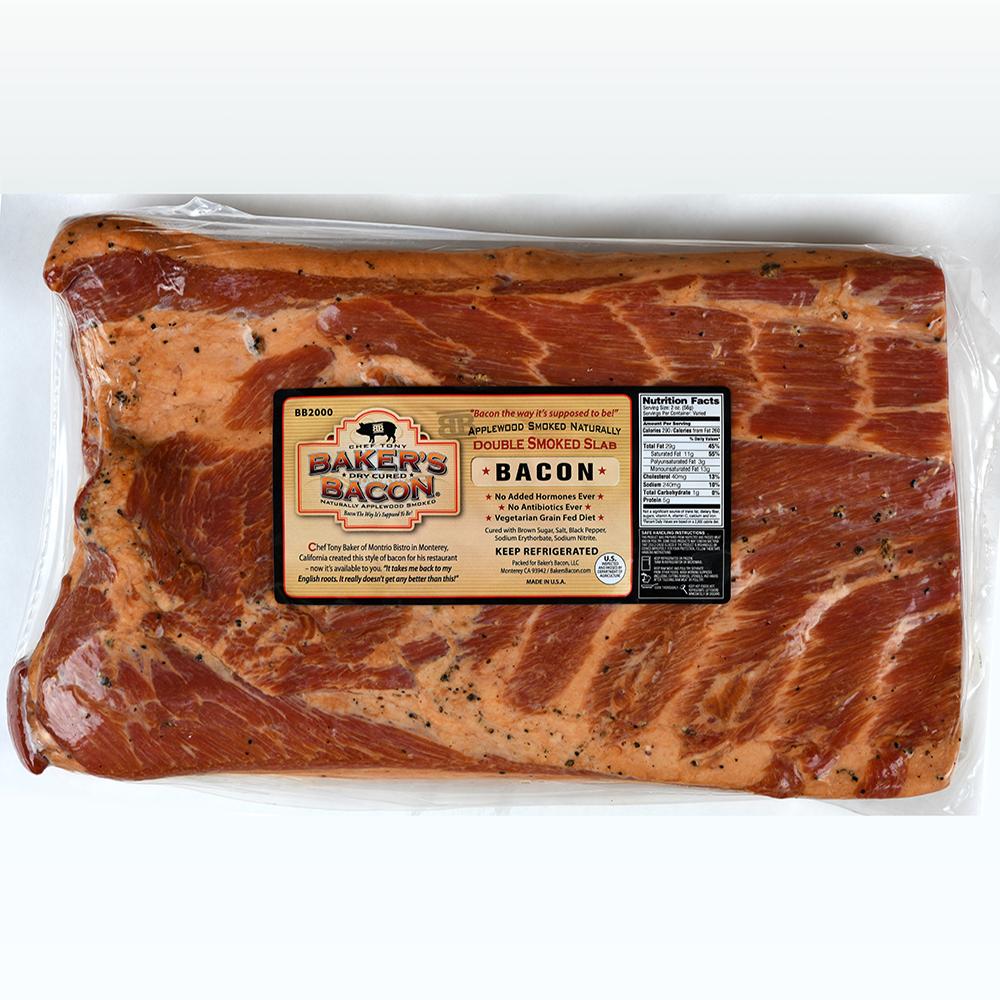 Double Applewood
Smoked Slab Bacon (2lb)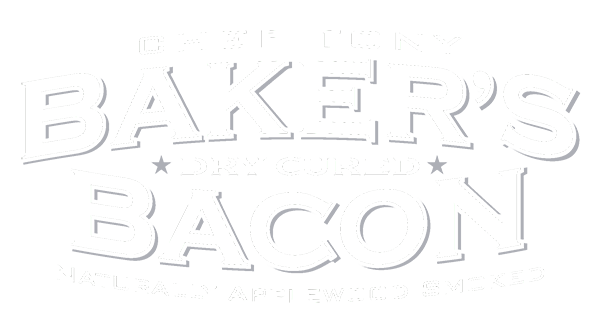 445 Reservation Rd Suite G
Marina, CA 93933
TEL: 831.250.0606
FAX: 831.886.3697
Copyright © 2021 Baker's Bacon, LLC. All Rights Reserved.