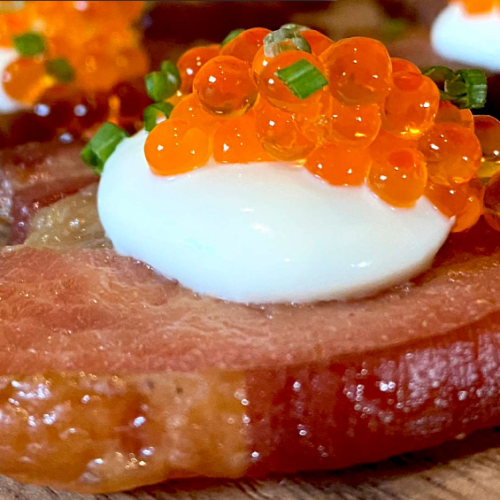 Baker's Bacon and Passmore Caviar
Ingredients
1

each Passmore Caviar - Whisky Roe

125g tin

12

oz

Thick Sliced Dry Cured Double Smoked Baker's Bacon

1

each Bellwether Farms Crème Fraîche

5 oz

2

oz

Honey

Chives

chopped for garnish
Instructions
Preheat oven to 400°F

Cut bacon strips into 4 equal pieces (quarters)

Place on a sheet tray, I prefer a cooling rack used in the sheet tray as well

Place on middle rack, cook for 20 minutes, or to your preference

Let rest and cool

Arrange bacon chips

Drizzle honey on bacon strips

Place a small dollop of crème fraîche

Add Whisky Roe

Sprinkle finely chopped chives on top for garnish

ENJOY!
About Chef Michael Passmore
Michael Passmore is the founder of Passmore Ranch, an ever-growing 86 acre ranch nestled in the rolling grasslands of Sloughhouse, California, shadowed by the Sierra mountain range. Passmore Ranch is known for its sustainably raised and sourced fish, and perhaps more so, for making of some of the world's finest small batch caviar for his chefs.
Passmore Ranch's clientele includes the best chefs in the world, many of which have been recognized by the James Beard Foundation, and the Michelin Guide. Always innovative and active in the food, agriculture, and aquaculture communities,
Michael is a past president of the California Aquaculture Association and an elected member of the USDA's Farm Service Agency County Committee. Passmore Ranch fish have received a "Best Choice" rating from The Monterey Bay Aquarium's Seafood Watch program, its highest ranking possible for sustainable practices and positive environmental impact. Michael's work has also been featured in numerous publications including Food & Wine and the San Francisco Chronicle.
While his life as a Fish Farmer and Caviar Maker is never quite done, balance is key, as mirrored by the flavor profiles of his prized caviar. Most evenings you'll find Michael out on his porch overlooking the ranch's waters with his wife Vandy, their fur child Mattis, and a wine glass full of something good and red in his hand.
Baker's Bacon makes every dish better – whether you need bacon for this recipe, or you're inventing your own dish, don't forget to bring home the bacon with convenient delivery right to your door! Select your cut below and check out on our convenient online store.
 Want bacon delivered to your door every month, with FREE SHIPPING? Try out our Bacon Club, available for monthly, 3-month, or 6-month boxes of bacon, merchandise, and members-only exclusive recipes!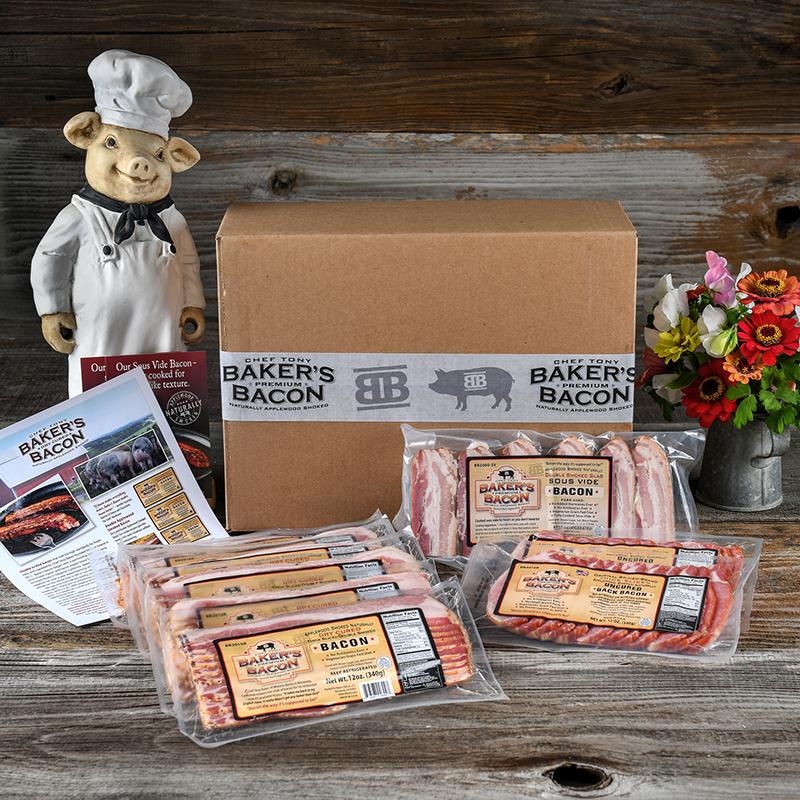 Baker's Bacon
Subscription Box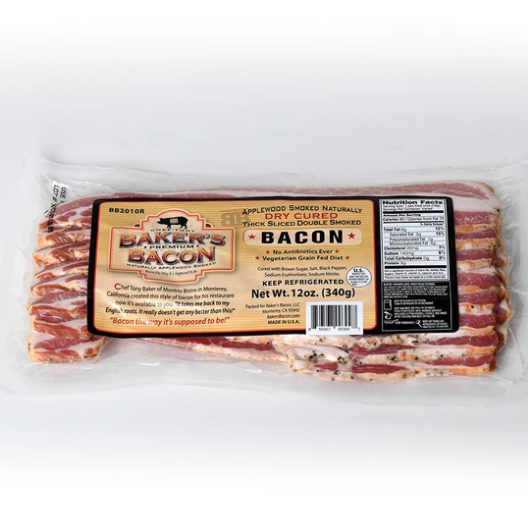 Thick Sliced Double
Smoked Bacon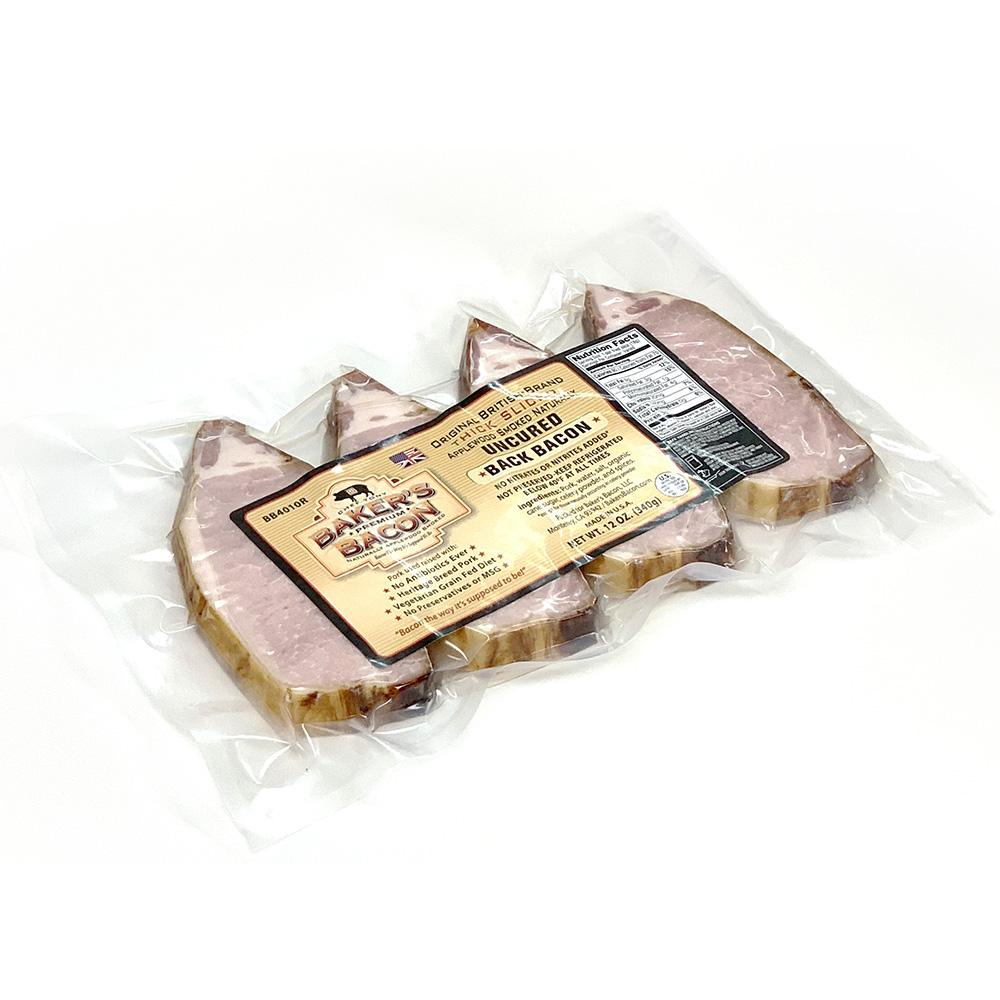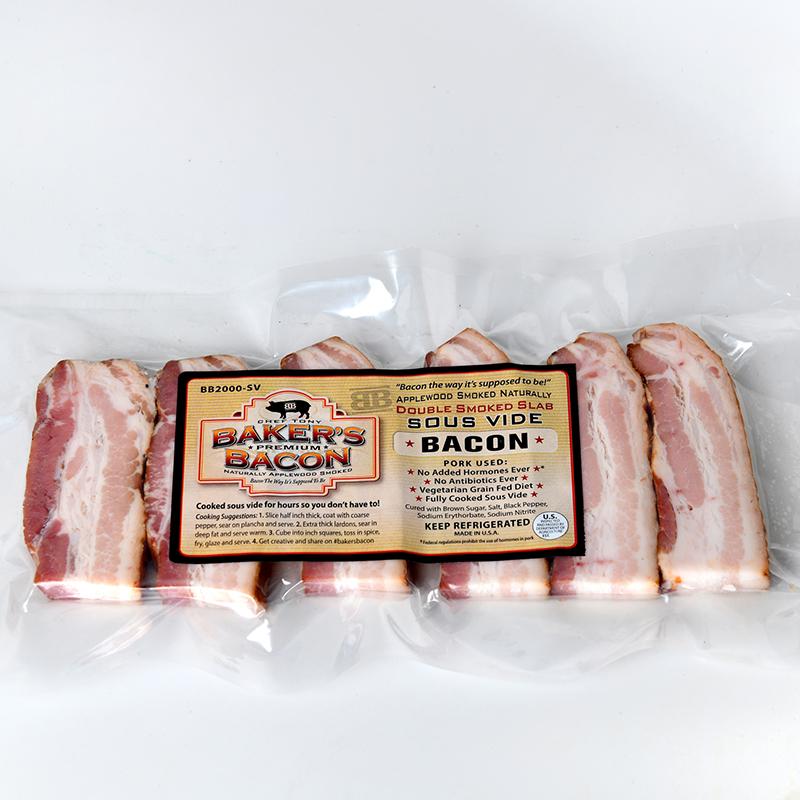 Thick Sliced
Sous Vide Bacon
Baker's Bacon
Sampler Pack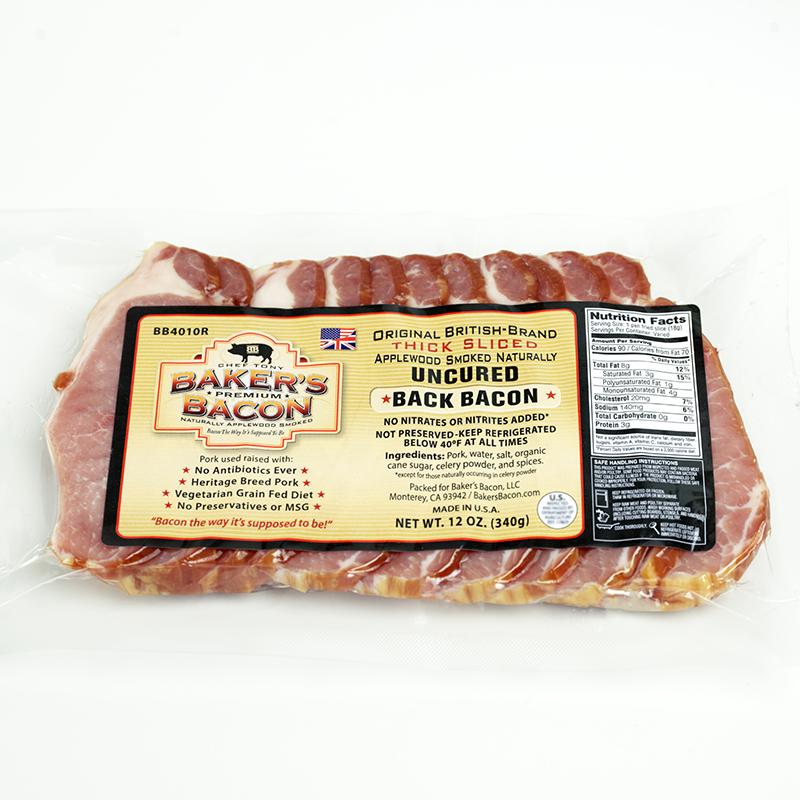 Thick Sliced Uncured
Back Bacon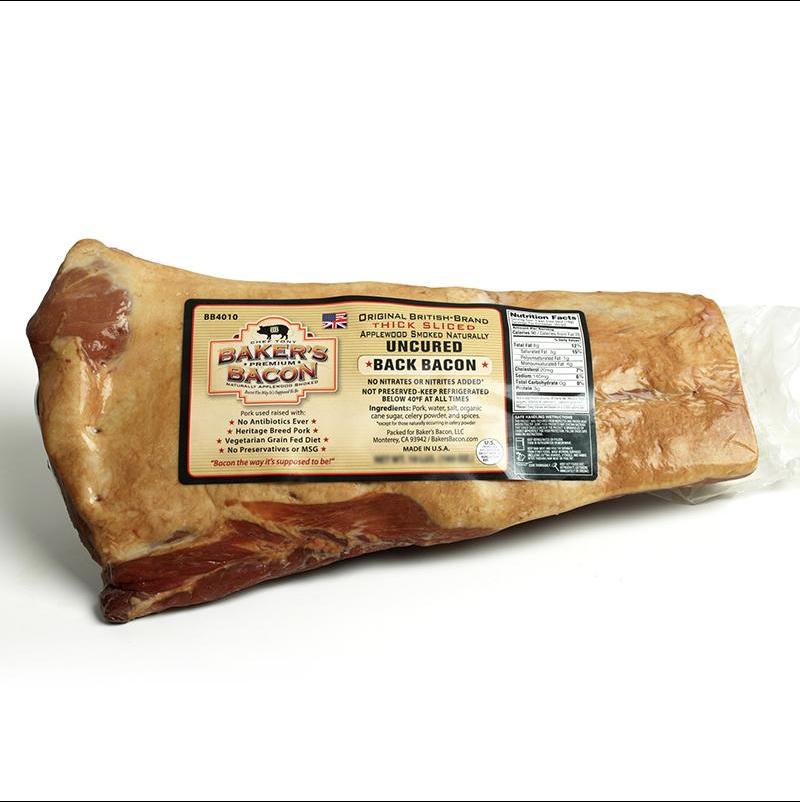 Uncured Back
Bacon Slab (2 lbs)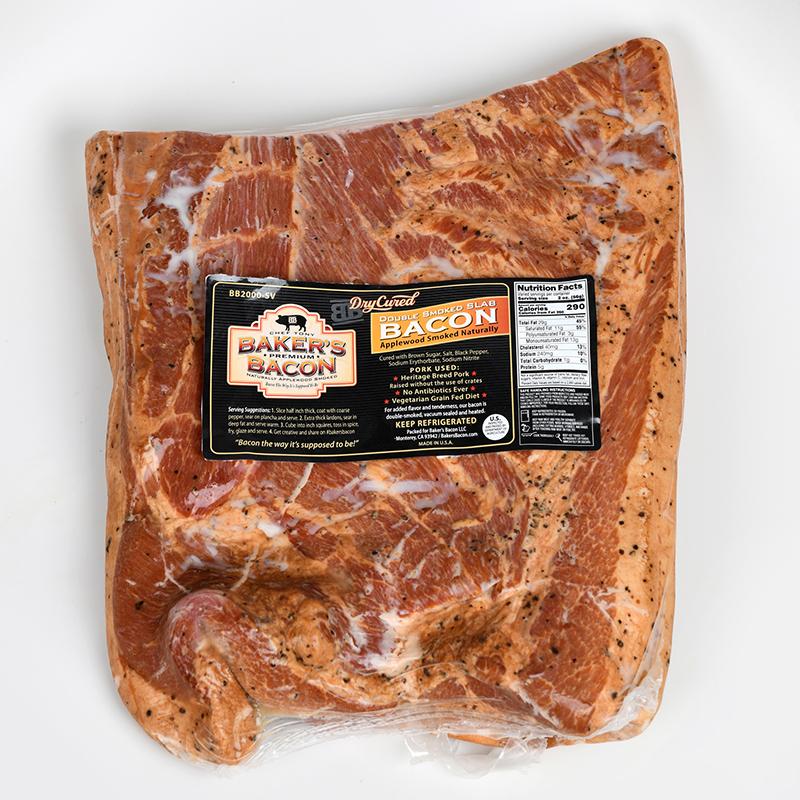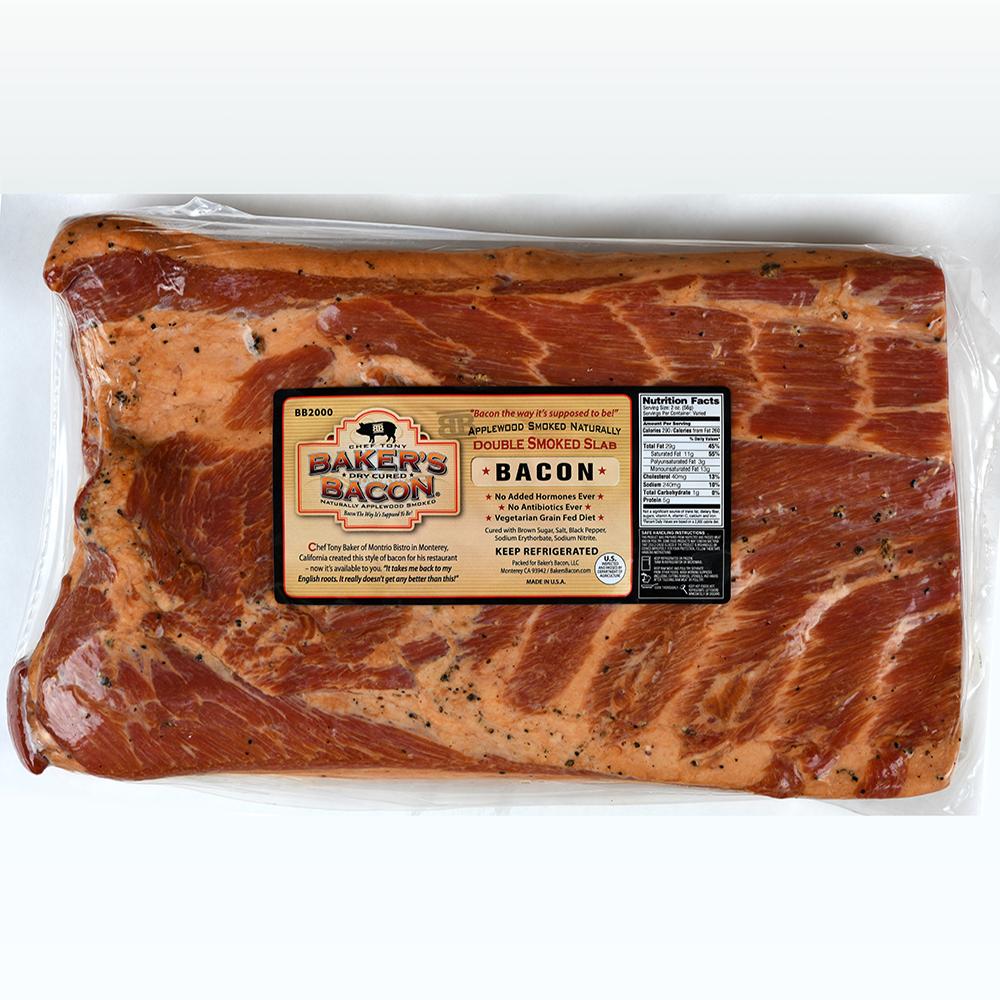 Double Applewood
Smoked Slab Bacon (2lb)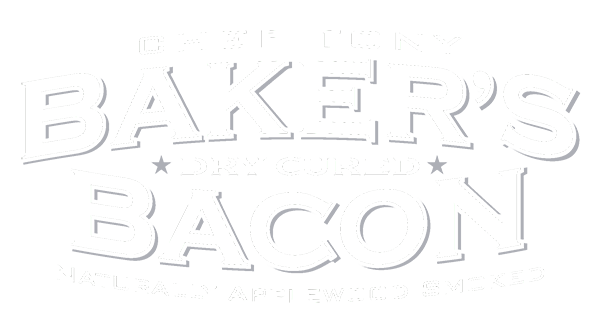 445 Reservation Rd Suite G
Marina, CA 93933
TEL: 831.250.0606
FAX: 831.886.3697
Copyright © 2021 Baker's Bacon, LLC. All Rights Reserved.