Cortadillo Norteño con Tocino
Northeastern Mexican "Cortadillo" with Baker's Bacon
Ingredients
1.5

lbs

Skirt Steak

diced

12

oz

Baker's Bacon

cut into small pieces

1

medium Russet potato

diced

1

medium white onion

diced

2

medium tomatoes

quartered

1

medium serrano chile

halved

1

medium dried Ancho chile

previously soaked in hot water

2

Tbsp

whole cumin

1

Tbsp

Mexican oregano

dried

2

Tbsp

"Knorr Suiza" or other chicken bouillon cube of choice

2

cloves

of garlic

peeled

1

bunch of fresh cilantro.

Salt

1

lime
Instructions
You will need a 5qt pot or something of similar size. Place in stove and add the bacon previously cut in small pieces, turn the fire to medium-low and cook, stirring often, until most of the fat is rendered and the bacon has browned and looks crispy.

Remove the bacon from the pot using a slotted spoon, leaving the fat behind and set aside for later. Add the diced potatoes, salt and fry on medium-high heat until crispy, stirring often.

Remove the potatoes from the pot using the same slotted spoon, leaving the fat behind and set them aside for later. Add the diced white onion, and sauté on medium-low heat stirring constantly until translucent.

Add the meat and stir to blend all together, increase the heat to medium-high, and let cook until meat starts rendering both fat and water. Continue to cook until all this water cooks off and the rendered fat looks like it glazed the meat. Stir often.

While the meat cooks, make the sauce. To the cup of a blender, add the quartered tomatoes, halved serrano chile, garlic cloves, cumin, oregano, chicken bouillon, and the reconstituted Ancho chile (DO NOT add the chile water, it's very bitter; discard that water). Add 1 cup of tap water (omit this if you're using chicken stock), for everything to blend, and liquefy into a uniform red sauce.

When the meat looks like it's glazed, and the onions are starting to stick to the bottom, stir everything once more being sure to scrape the bottom to make sure nothing is stuck, add the bacon and the potatoes, and add the sauce. Rinse the cup with a bit of water and add it also to the pot, so no sauce is left behind in the blender cup.

Stir well to make sure everything is incorporated. Add the cilantro bunch on top. Reduce fire to low, and simmer until the whole thing thickens. It will take about 20-30 minutes; however, the longer you cook it for at a low fire, the better it will be. To do that, you will need to add water as it dries out to avoid it sticking and drying out into a horrible tough mess.

When it acquires your desired thickness and consistency, kill the fire and add the juice of one lime. Make some tacos! It really won't need anything extra on top, but sliced avocado always goes well with it. Traditionally it's served on Flour Tortillas, but corn tortillas work just as well! Enjoy!
Notes
"Cortadillo" literally means, made from cut up pieces. This traditional stew is commonplace in every household in my hometown of Monterrey. The recipe calls for 1 serrano chile, but you can omit it if you don't like spicy food or add more to your liking if you do. It also calls for "Knorr Suiza" chicken bouillon, which is a staple in every pantry back home. If you have chicken stock handy, substitute accordingly.
This recipe will yield enough for 4-6 people, and it freezes well. Make the full amount, you won't regret it. Read the entire recipe before you begin and have everything ready.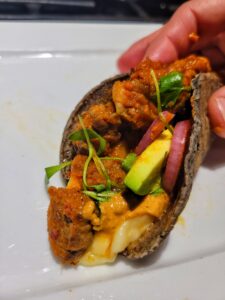 About Chef Patricio Wise
Recently named the winner of Sacramento's 10th Annual Bacon Fest, Chef Wise was a natural choice to be Baker's Bacon Featured Chef. Not only did he triumph as the overall winner of the fest, but he also swept all three categories – best bacon, best dish and best overall!
Chef Patricio Wise is self-trained in the culinary world; he is an entrepreneur, family man and chef/owner at Nixtaco Mexican Kitchen, a concept that began as a pop-up at local Farmers' Markets and Breweries but was so successful that he secured and established a brick-and-mortar location within the year. He has continued to expand his career by participating in flagship culinary events around the country like the Pebble Beach and LA Food & Wine Festivals, Cochon 555's Heritage Fire in Napa Valley and the Tower Bridge Dinner in Sacramento, to name a few. He was also a key element in selecting "The World's Best Rice" in 2017 and 2018 in Macau, China and Hanoi, Vietnam, respectively. His restaurant was lauded "One of the best taquerias in America" by Food & Wine Magazine last year.
He was born and raised in a large Mexican family in Monterrey, where cooking for big parties was an everyday social affair. At Nixtaco he showcases the food of his native Northeast Mexico, paying attention to detail in creating everything in-house from scratch, down to the sourcing, nixtamalization and grinding of the corn used to make masa for his award- winning tortillas.
Since its inception in 2015, Nixtaco has set a new standard for Mexican cuisine in the Northern California and has set the road for other chefs to follow suit. He is currently working to expand the existing location and has plans to continue to grow within the Sacramento region.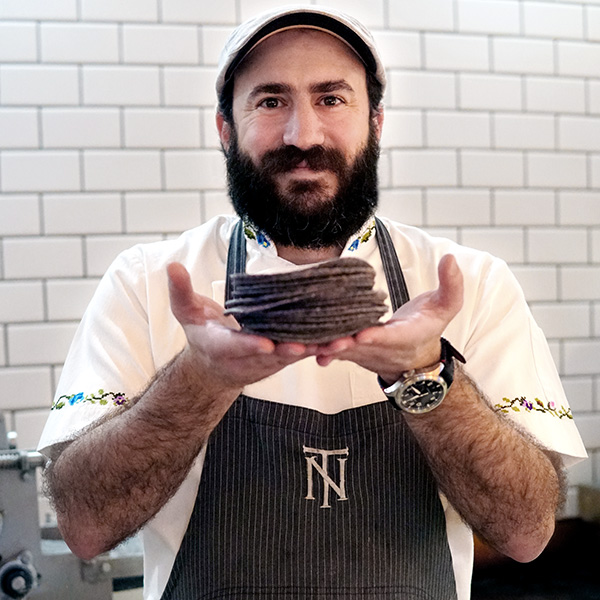 Baker's Bacon makes every dish better – whether you need bacon for this recipe, or you're inventing your own dish, don't forget to bring home the bacon with convenient delivery right to your door! Select your cut below and check out on our convenient online store.
 Want bacon delivered to your door every month, with FREE SHIPPING? Try out our Bacon Club, available for monthly, 3-month, or 6-month boxes of bacon, merchandise, and members-only exclusive recipes!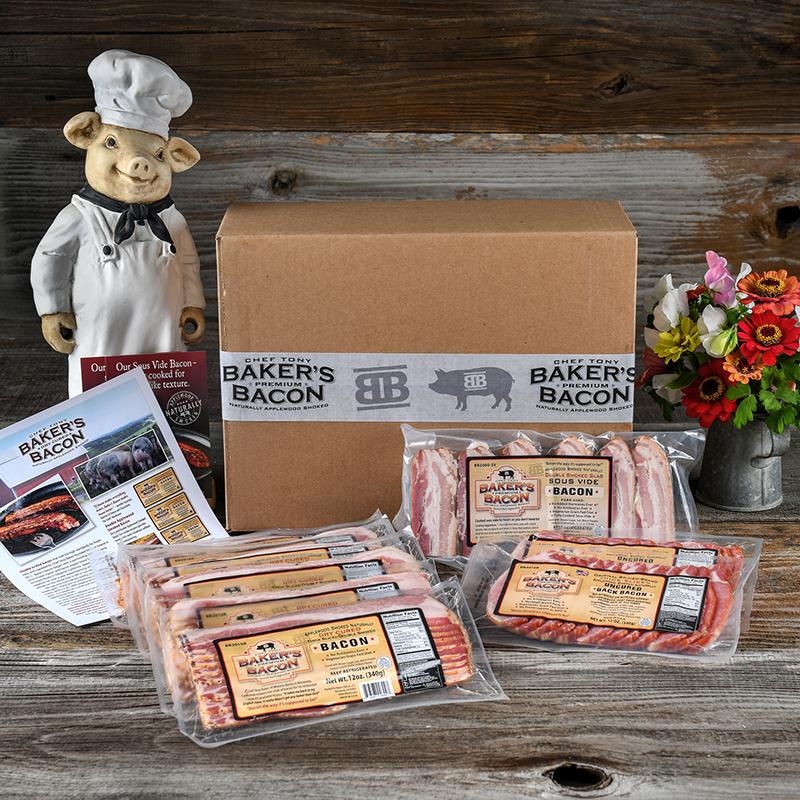 Baker's Bacon
Subscription Box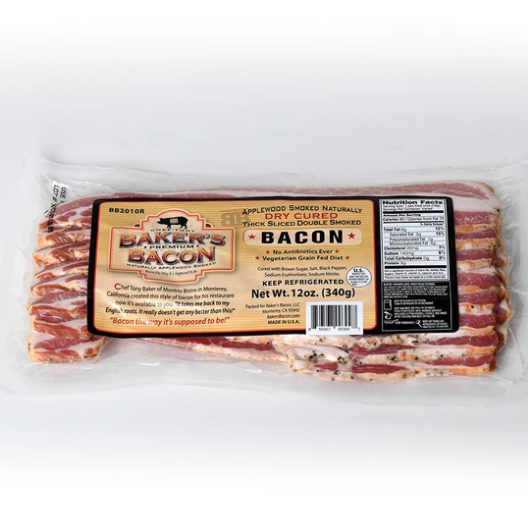 Thick Sliced Double
Smoked Bacon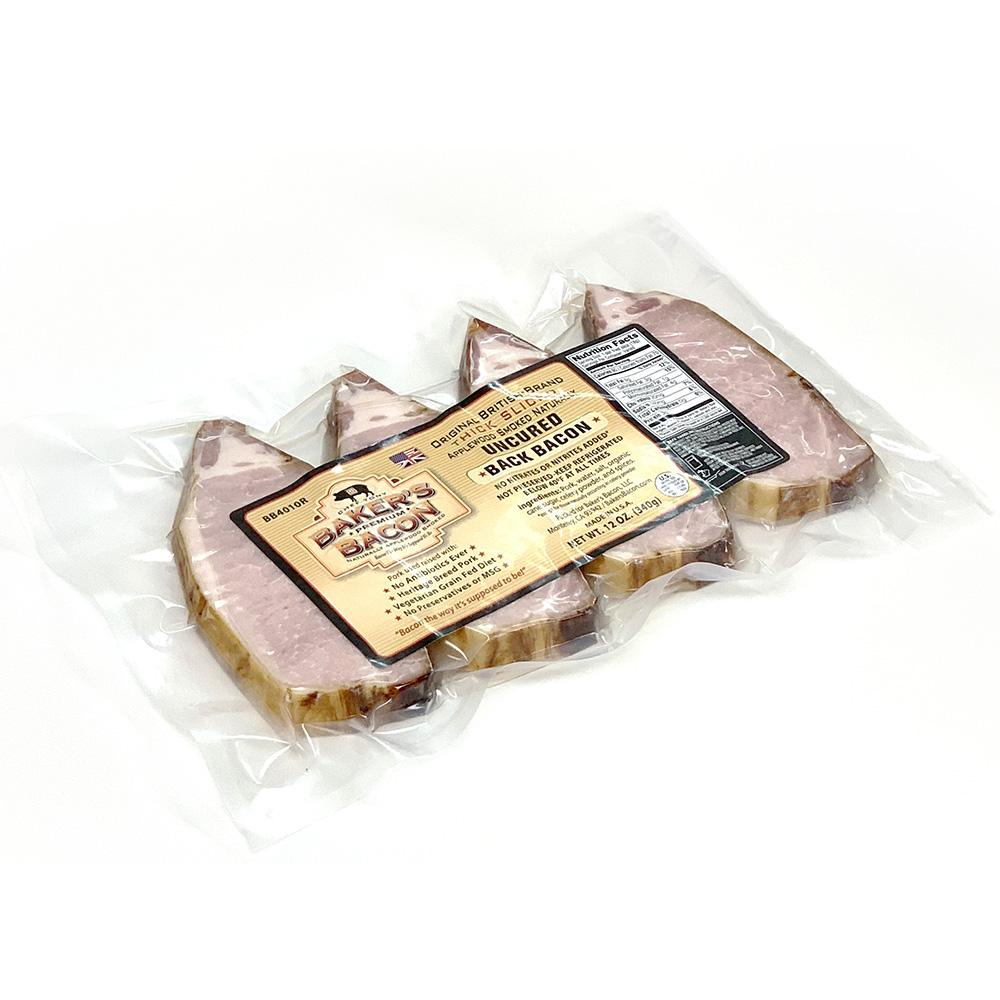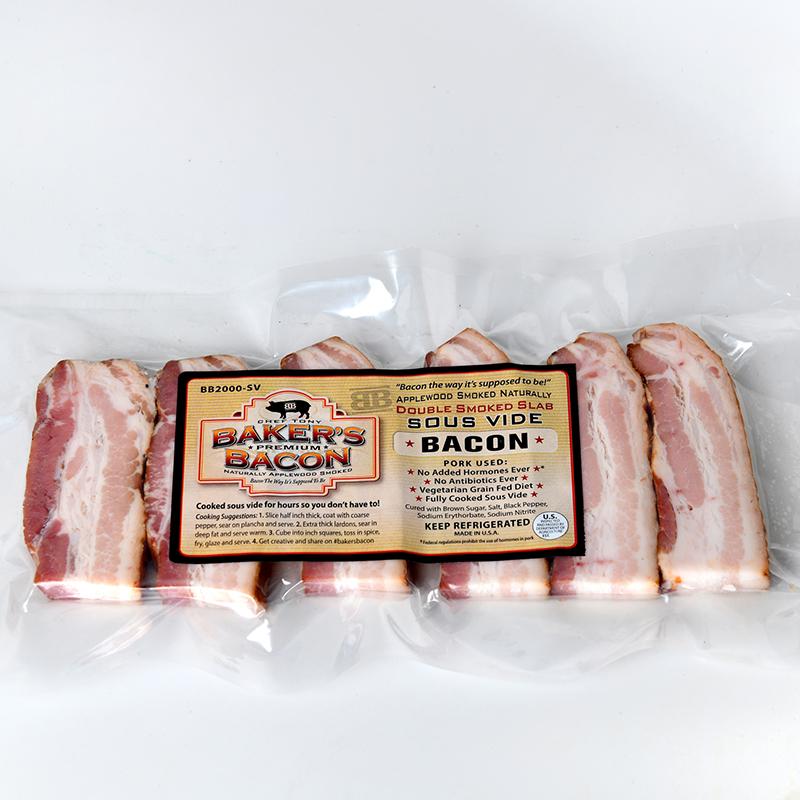 Thick Sliced
Sous Vide Bacon
Baker's Bacon
Sampler Pack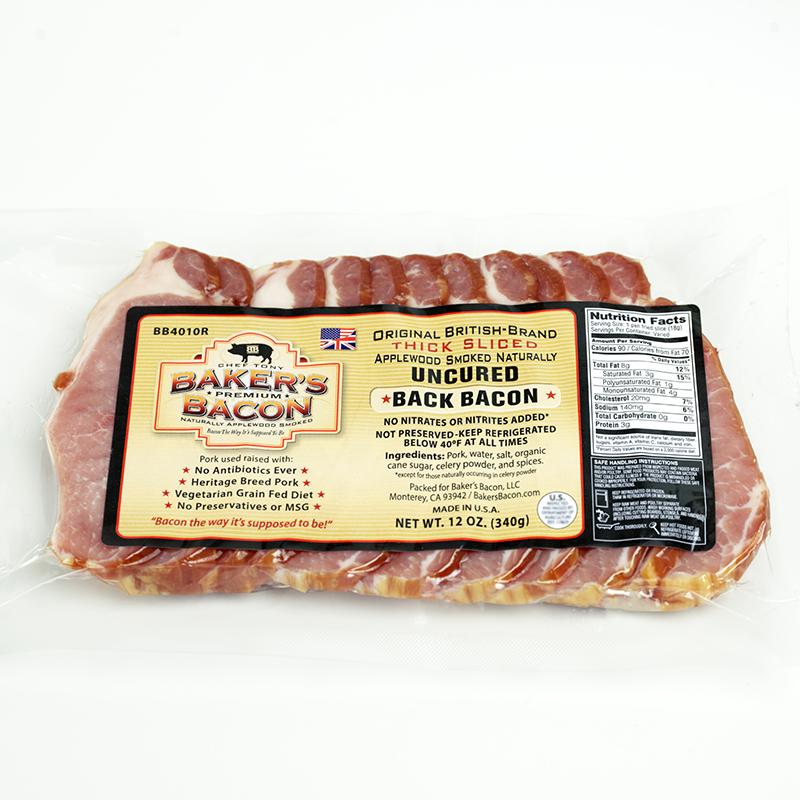 Thick Sliced Uncured
Back Bacon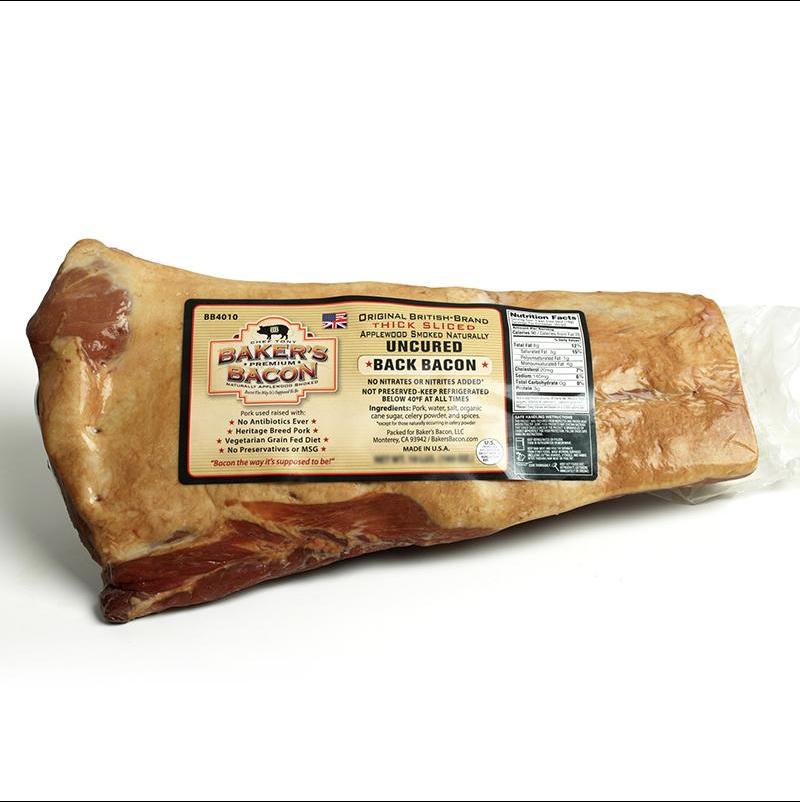 Uncured Back
Bacon Slab (2 lbs)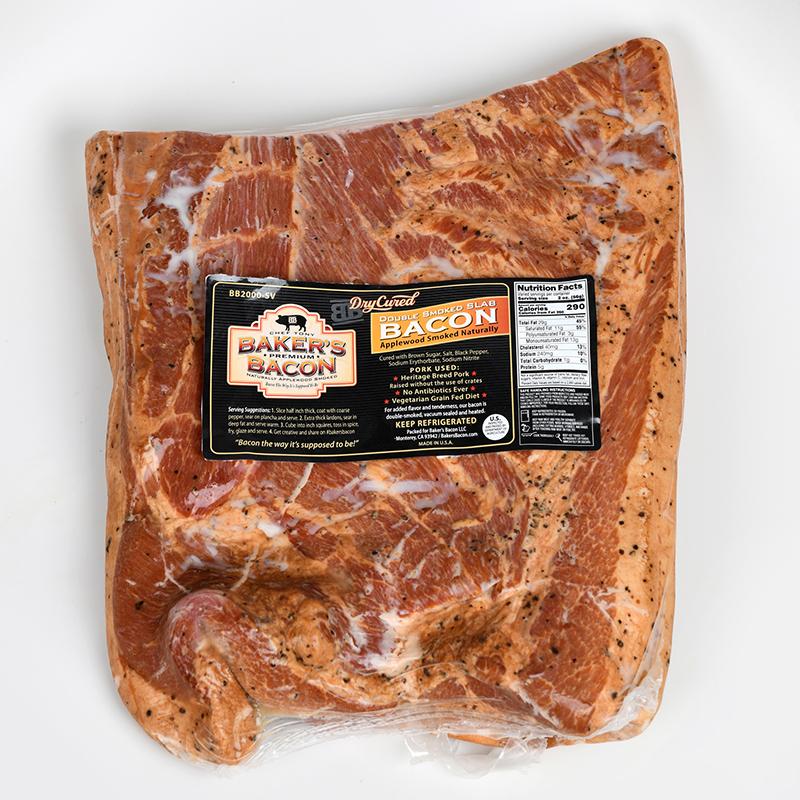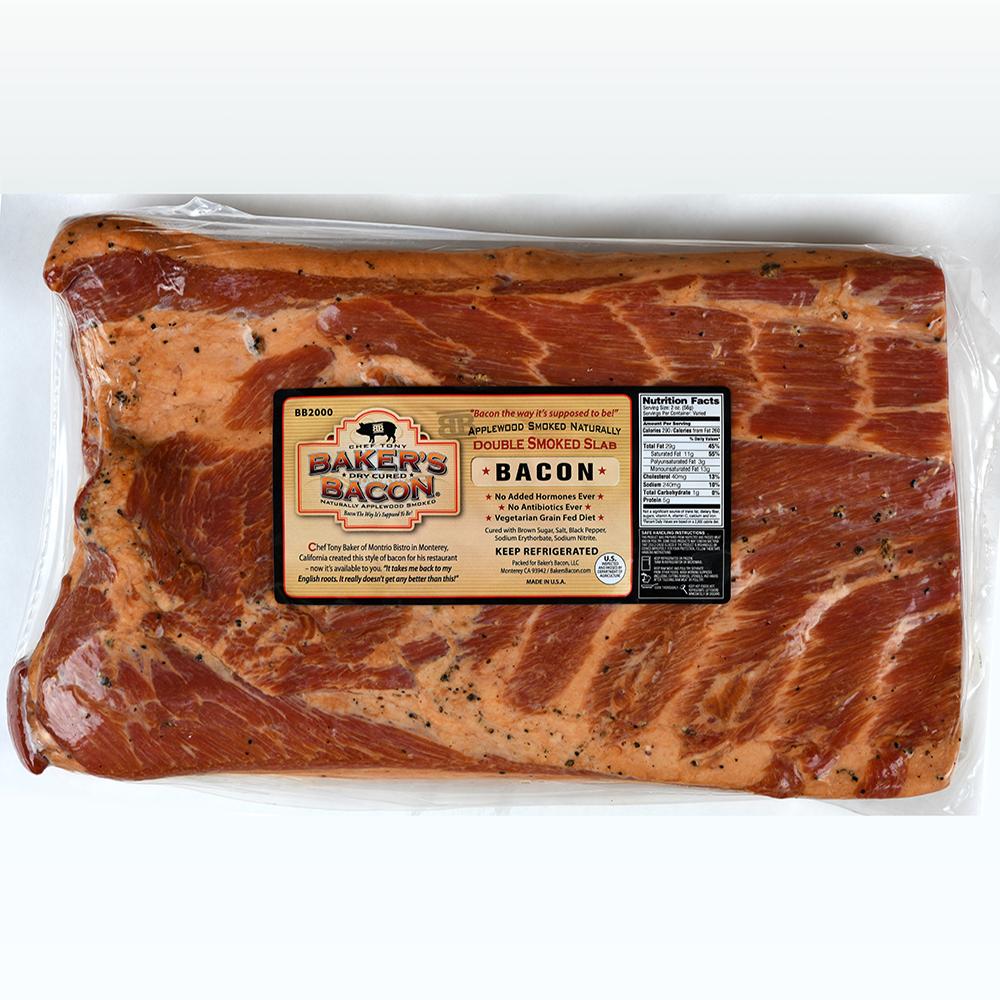 Double Applewood
Smoked Slab Bacon (2lb)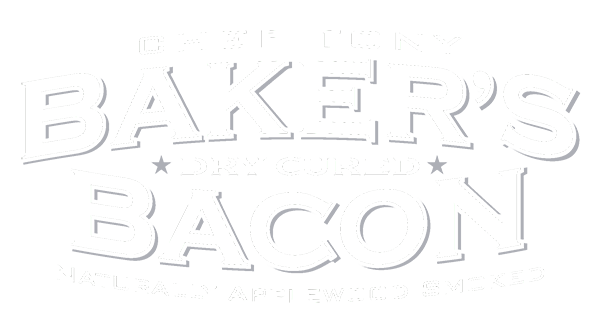 445 Reservation Rd Suite G
Marina, CA 93933
TEL: 831.250.0606
FAX: 831.886.3697
Copyright © 2021 Baker's Bacon, LLC. All Rights Reserved.