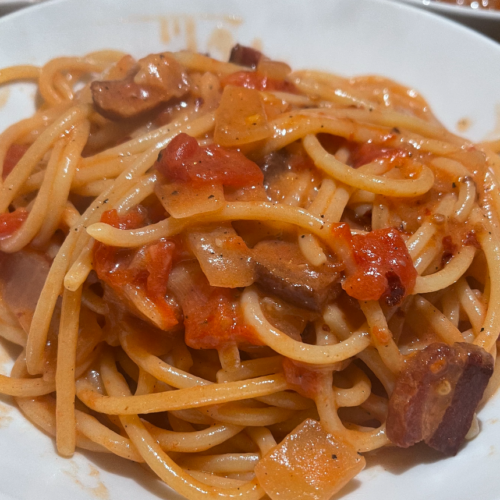 Rigatoni Amatriciana with Sautéed Spicy Shrimp and Parmesan Reggiano
Ingredients
1

lb

Campanelle Pasta

8

oz

Whole Plum Tomato

chopped and drained

1

oz

Red Chili Flakes

6

oz

Thick Sliced Double Smoked Baker's Bacon

1

ea Yellow Onion

diced very small

2

oz

Parmigiano Reggiano or Pecorino

2

oz

Butter

cold.

1

lb

Raw Shrimp

peeled and deveined

TT salt and pepper
Instructions
Cut Baker's Bacon into half inch by half inch lardons and sauté in little olive oil until very crispy.

Drain fat and add onion, sauté until just brown

Add tomatoes and cook until "rusty orange". Do not scorch. Should take a minimum of 8 minutes to caramelize the tomatoes.

Add shrimp and cook through.

Boil pasta until al dente.

Add campanelle pasta into tomato sauce and toss until pasta is hot.

Add butter and parmigiano reggiano at last second, stir to melt and serve.

To serve place pasta in center of bowl and grate more parmigiano reggiano cheese on top when plating.
About Chef Jason Dady
Since 2001, Texas native Jason Dady has aimed to raise the bar of dining in San Antonio, TX, to match the other elements of what the top tourist destination has to offer. He works beyond the role of restaurant owner to create a tight-knit bond with his team and the local community with Jason Dady Restaurants. His accolades include: "Best Chef San Antonio" by San Antonio Current and San Antonio Magazine, "40 Under 40 Rising Star" in the San Antonio Business Journal, a StarChefs Rising Star Restaurateur Award, CultureMap's 2016 Tastemaker Award for "Chef of the Year," and he has been honored as a James Beard semifinalist.
Dady opened The Lodge Restaurant of Castle Hills in 2001, featuring one of the city's first tasting menus, followed by the modern American cuisine at BIN 555 Restaurant & Wine Bar in 2004. He then refocused on returning to his affinity for fine Italian cuisine, with the launch of Tre Trattoria—now his flagship—in 2007, initiating the movement for restaurants in San Antonio to create handmade pasta. His current concepts include the Northern Italian, Tre Enoteca (2015); an award-winning family-friendly Texas pit 'cue Two Bros BBQ Market (2008); and B&D Ice House (2014); along with DUK Truck, a mobile kitchen. Dady introduced the coastal seafood-centric Shuck Shack in July 2015, a spot where thoughtfully approachable food and family fun collide. Dady opened a second Two Bros BBQ Market, in 2017.
His most recent concepts include Alamo BBQ Co, Range – An American Chophouse and the now open, Jardin at the historic Sullivan Carriage House.  Suffice to say that Chef Jason Dady is a man of endless talents.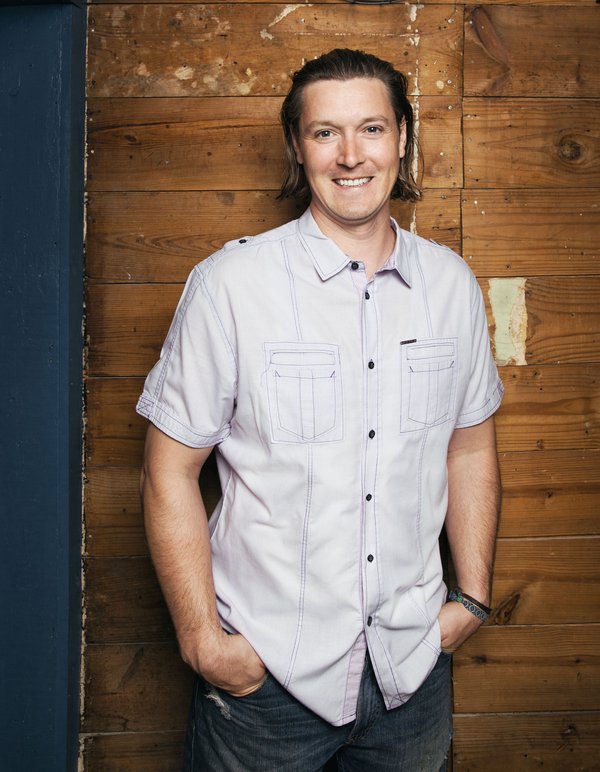 Baker's Bacon makes every dish better – whether you need bacon for this recipe, or you're inventing your own dish, don't forget to bring home the bacon with convenient delivery right to your door! Select your cut below and check out on our convenient online store.
 Want bacon delivered to your door every month, with FREE SHIPPING? Try out our Bacon Club, available for monthly, 3-month, or 6-month boxes of bacon, merchandise, and members-only exclusive recipes!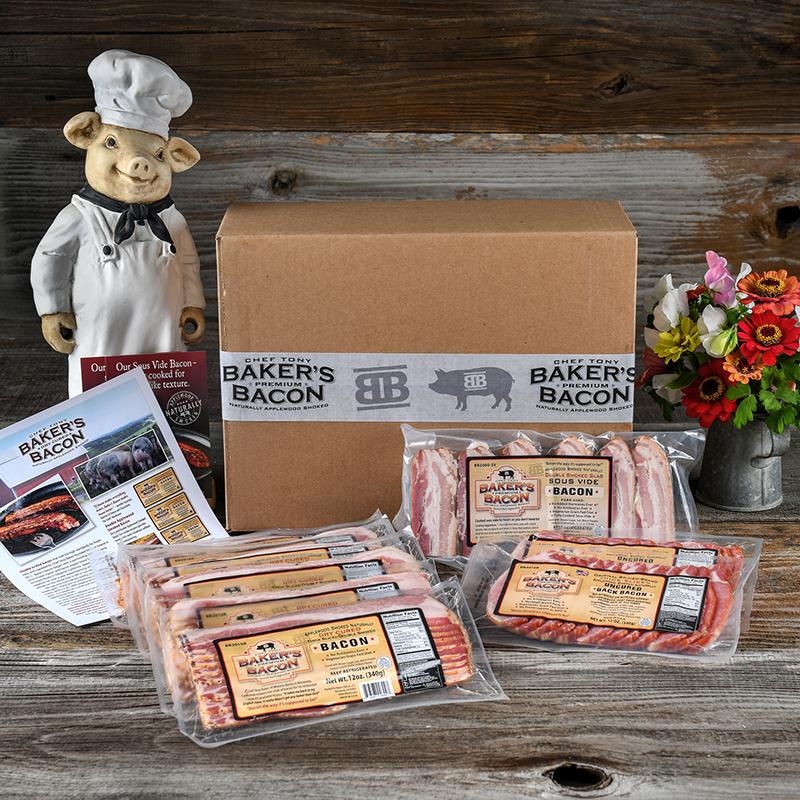 Baker's Bacon
Subscription Box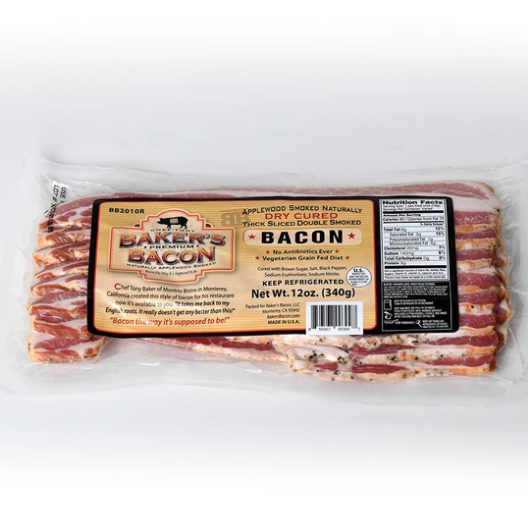 Thick Sliced Double
Smoked Bacon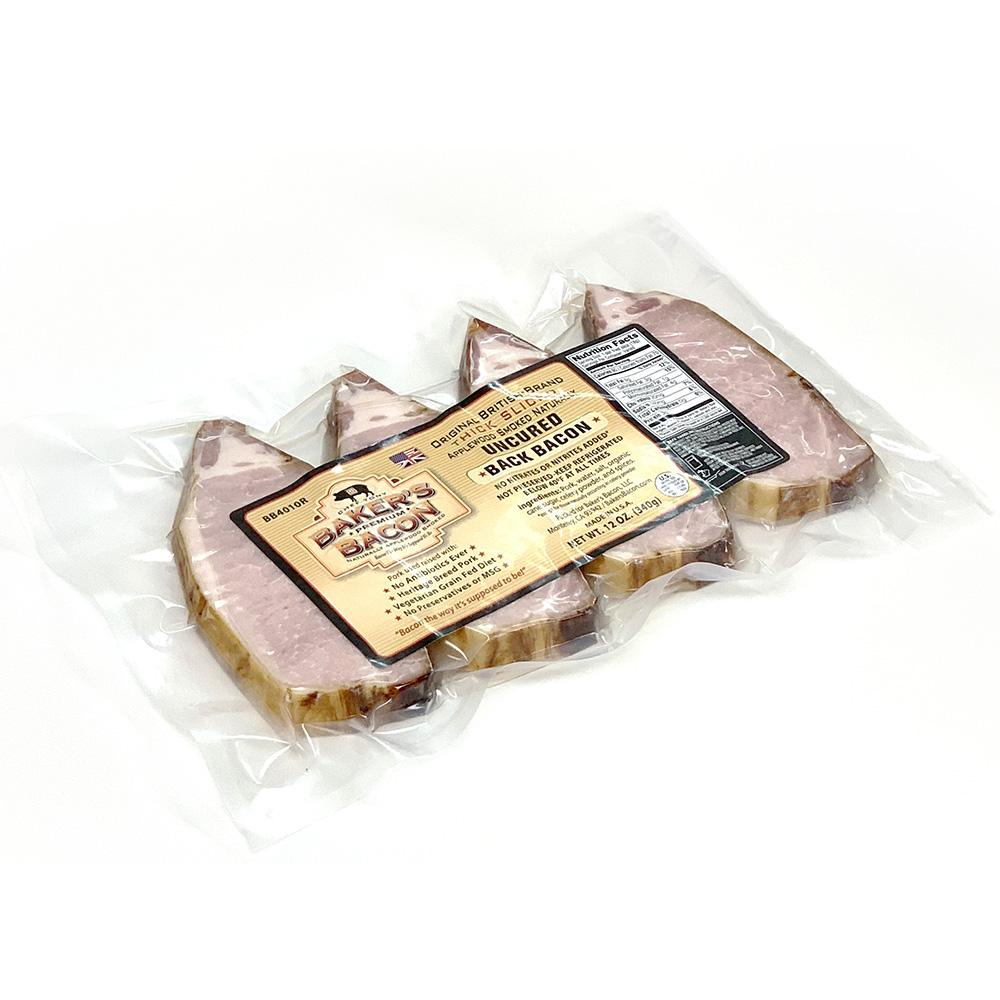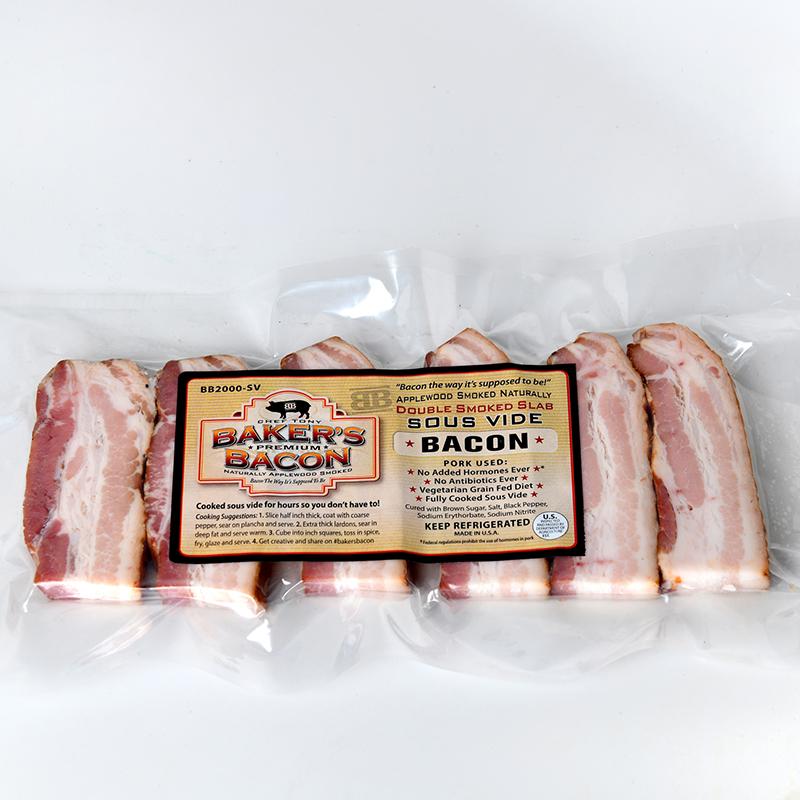 Thick Sliced
Sous Vide Bacon
Baker's Bacon
Sampler Pack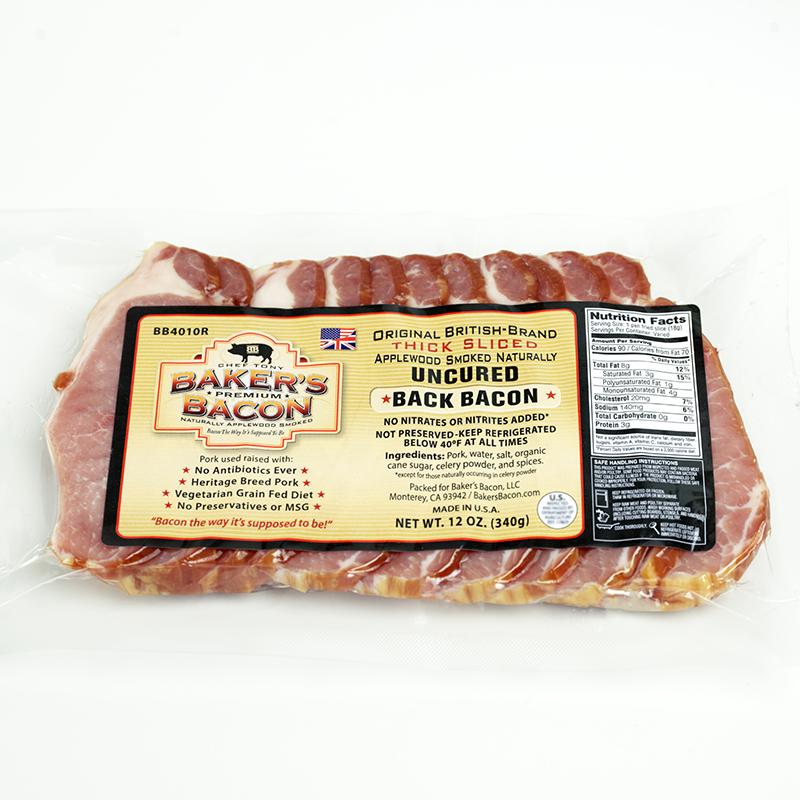 Thick Sliced Uncured
Back Bacon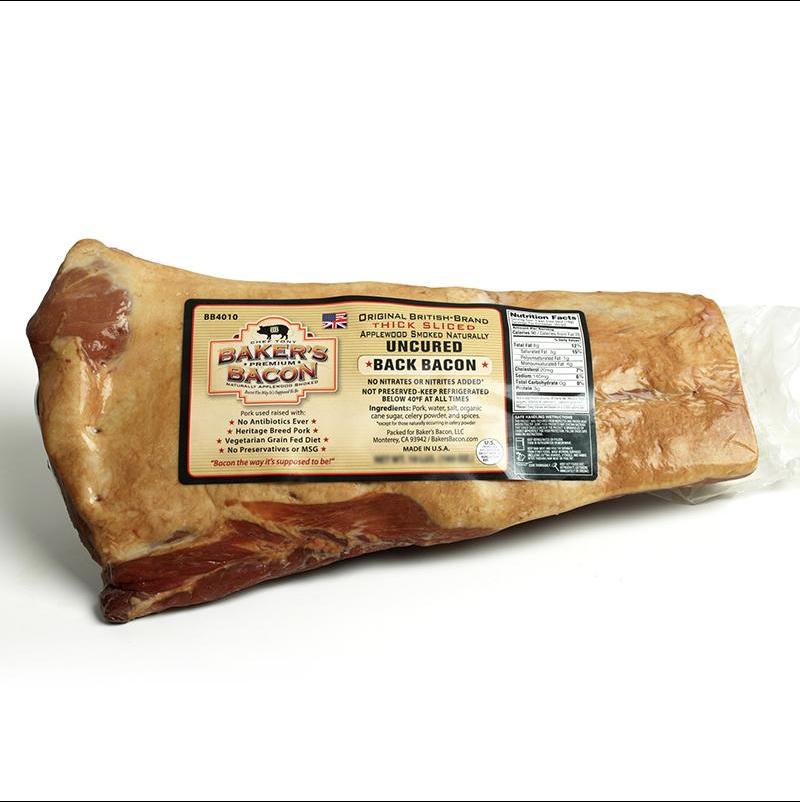 Uncured Back
Bacon Slab (2 lbs)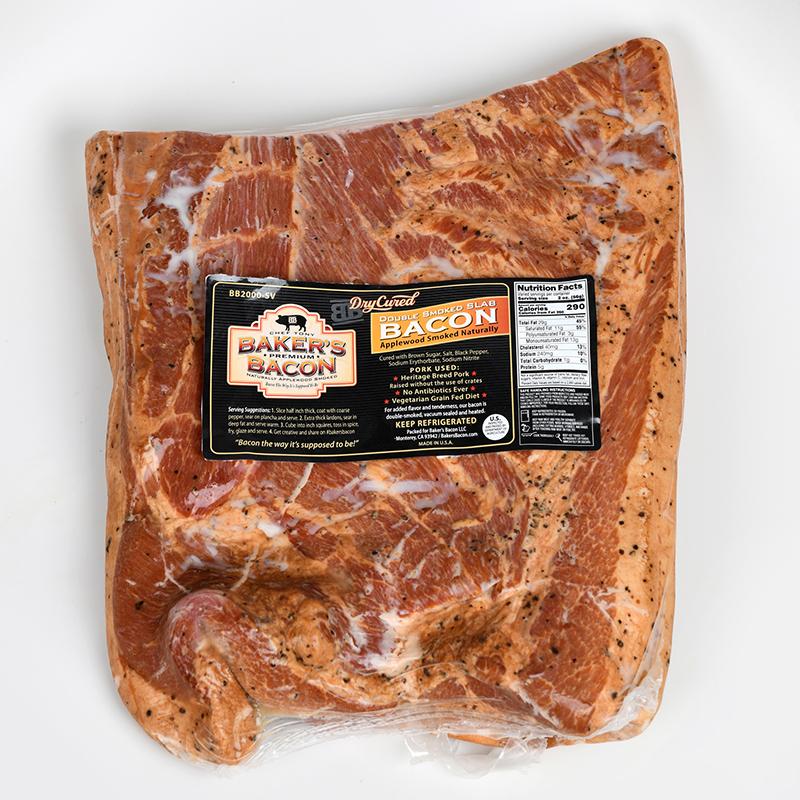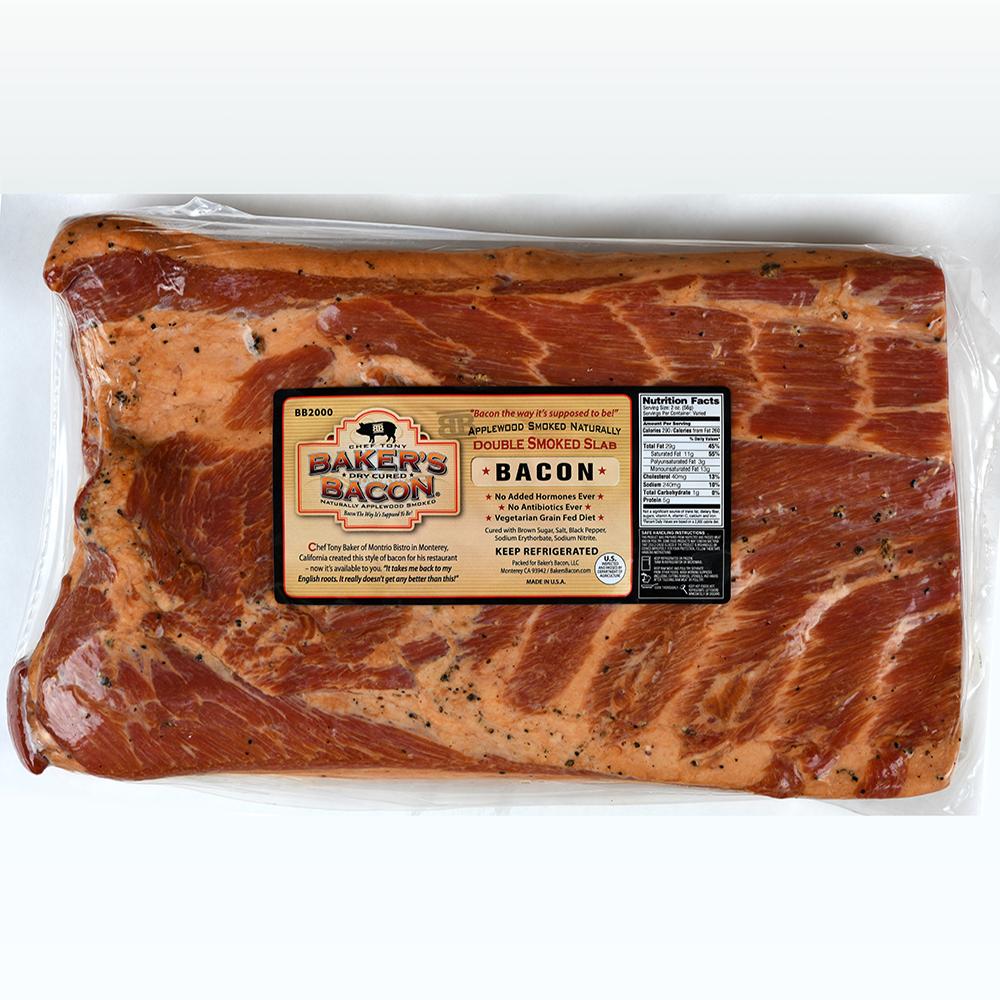 Double Applewood
Smoked Slab Bacon (2lb)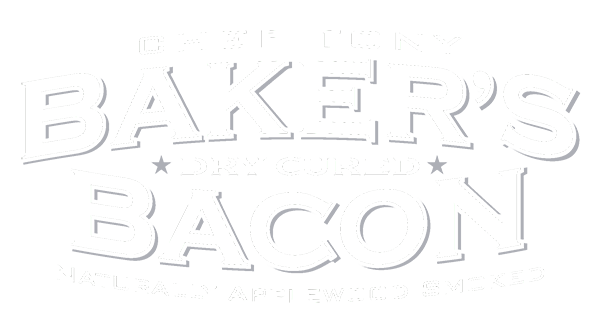 445 Reservation Rd Suite G
Marina, CA 93933
TEL: 831.250.0606
FAX: 831.886.3697
Copyright © 2021 Baker's Bacon, LLC. All Rights Reserved.