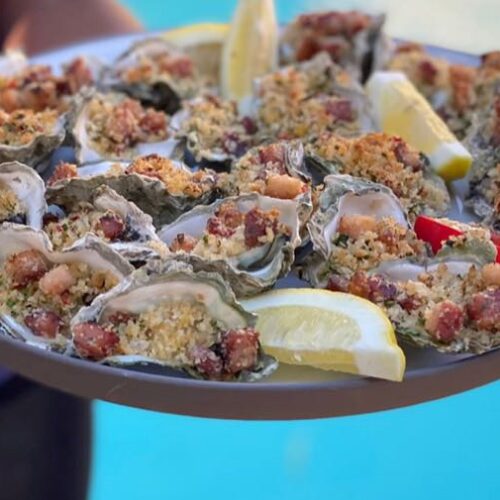 Baker's Bacon BBQ Oysters by Chef Jason Fullilove
Ingredients
½

lb

Sous Vide Baker's Bacon

2

dozen Oysters

1

cup

Parsley

¼

cup

Chives

1

tablespoon

Garlic

1

tablespoon

Shallots

1

ea Diced Fresno

1

ea Sliced Serrano

Zest of one lemon

2

cups

Panko Breadcrumbs
Instructions
Dice bacon and cook over medium heat until brown.

Add Garlic, Shallots, Chilis and Panko breadcrumbs.

Cook until breadcrumbs are golden brown. Remove from heat.

Place in bowl and add parsley, chives, salt and pepper to taste and the zest of one lemon, Mix.

Lay shucked oysters on perforated pan.

Spoon breadcrumb mixture into each oyster.

Grill or bake at 350°F for 10 minutes.

Plate with fresh lemon wedges for garnish and enjoy.
About Chef Jason Fullilove
Jason Fullilove is currently the Chef/Owner of Barbara Jean Los Angeles. A restaurant that focuses on Globally Inspired Soul Food with an ever-changing menu of made from scratch dishes, with all natural, nutrient rich ingredients.
A passion for the culinary arts has taken Chef Jason Fullilove from his home in Ohio to the glitz and glamour of New York, the rhythms and spices of the Caribbean and now to the fresh food capital of the universe: California.
He has served as Executive Chef for Mark Peel at Campanile/Tar pit. As well as special events for the Michelin starred Patina Restaurant Group.
Most recently he was The Executive Chef of The Malibu Pier Restaurant & Bar. The Modern American Sustainable Seafood Restaurant opened to great praise and review shining national attention on the once forgotten pier.
Chef Fullilove has been featured on The Food Network, The Cooking Channel, Esquires Network and CBS The Talk. He's also been featured in magazines such as 805, EaterLA, LAist, International Business Times, LA Magazine, Angeleno Magazine, Sunset Magazine, and LA Times Chef of the Moment.
"I'm influenced by my surroundings," he says. "When I cook I work with the freshest, local, in-season ingredients. I change my menus regularly based on item availability and inspiration. You can never be the greatest chef in the world. You can only try to be better then you were the day before."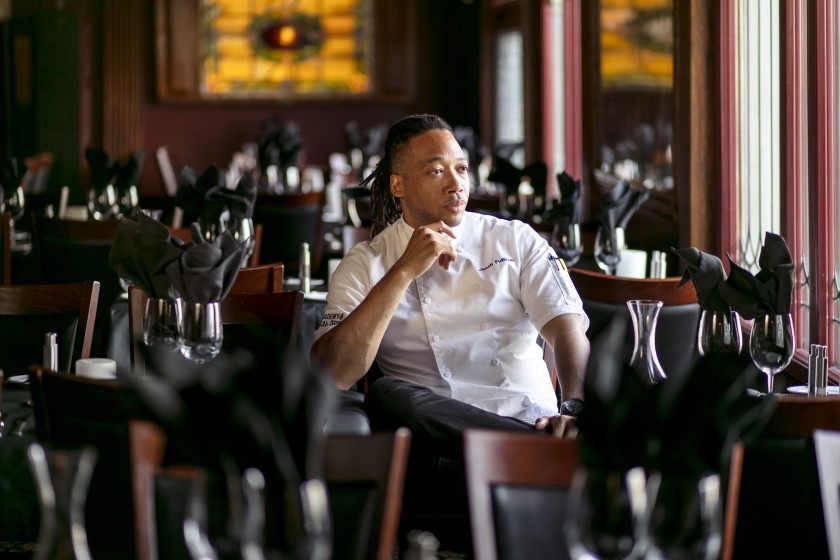 Baker's Bacon makes every dish better – whether you need bacon for this recipe, or you're inventing your own dish, don't forget to bring home the bacon with convenient delivery right to your door! Select your cut below and check out on our convenient online store.
 Want bacon delivered to your door every month, with FREE SHIPPING? Try out our Bacon Club, available for monthly, 3-month, or 6-month boxes of bacon, merchandise, and members-only exclusive recipes!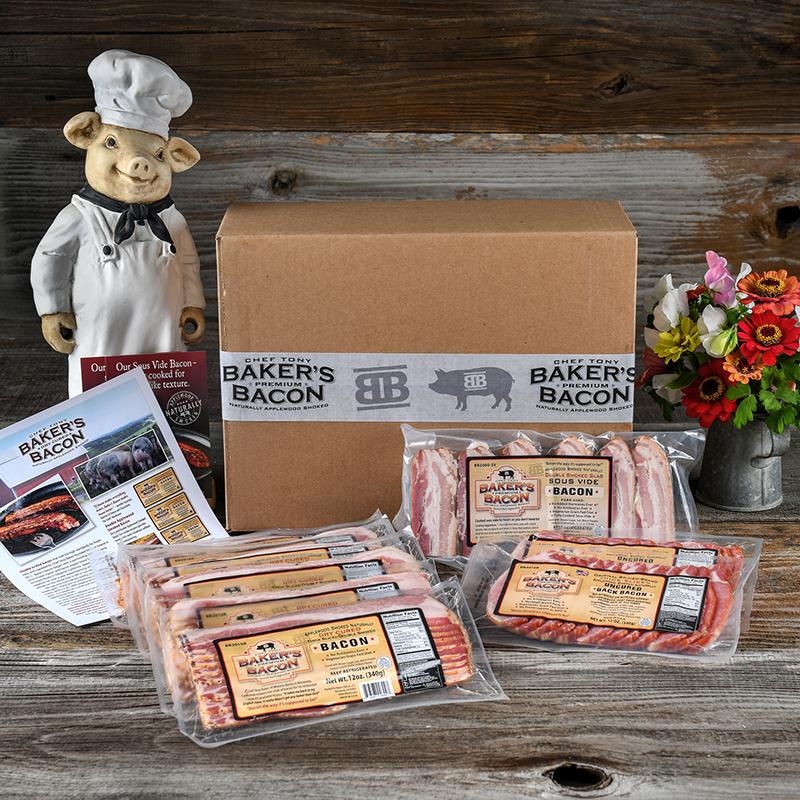 Baker's Bacon
Subscription Box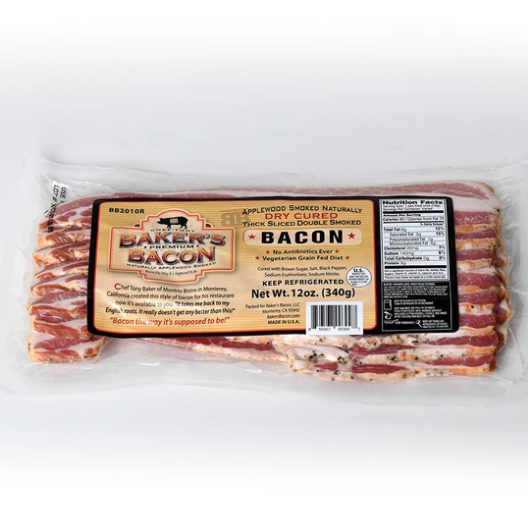 Thick Sliced Double
Smoked Bacon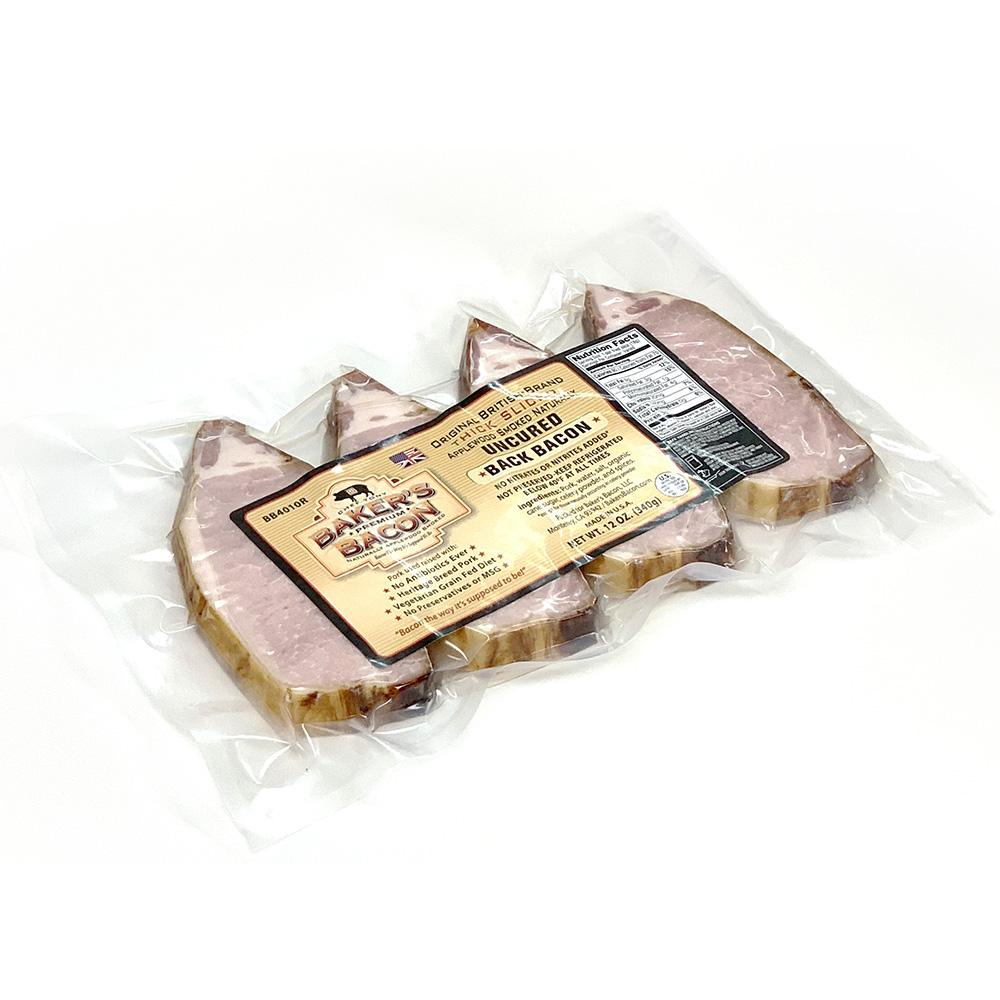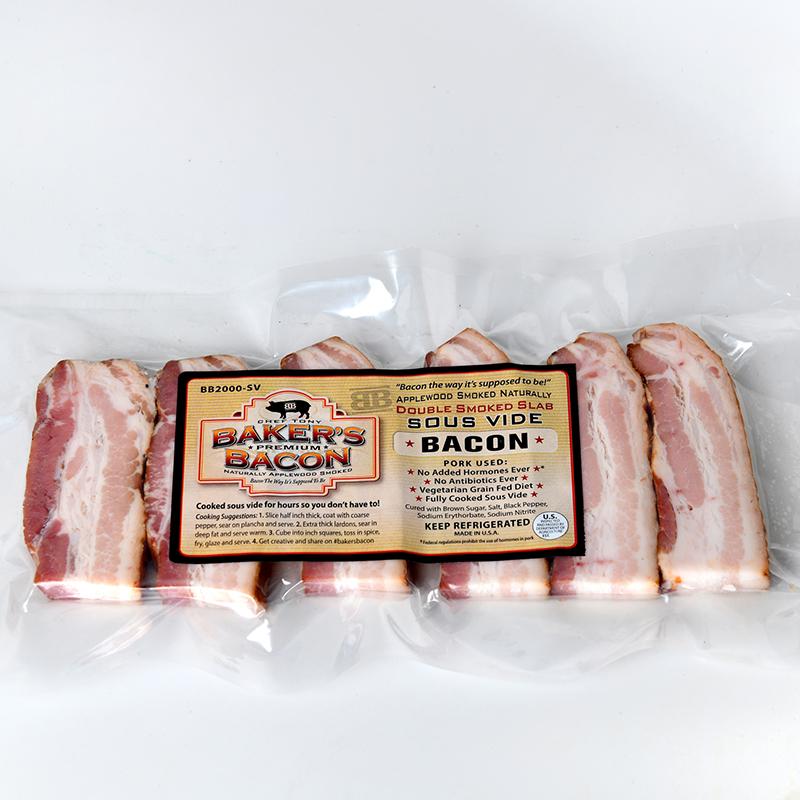 Thick Sliced
Sous Vide Bacon
Baker's Bacon
Sampler Pack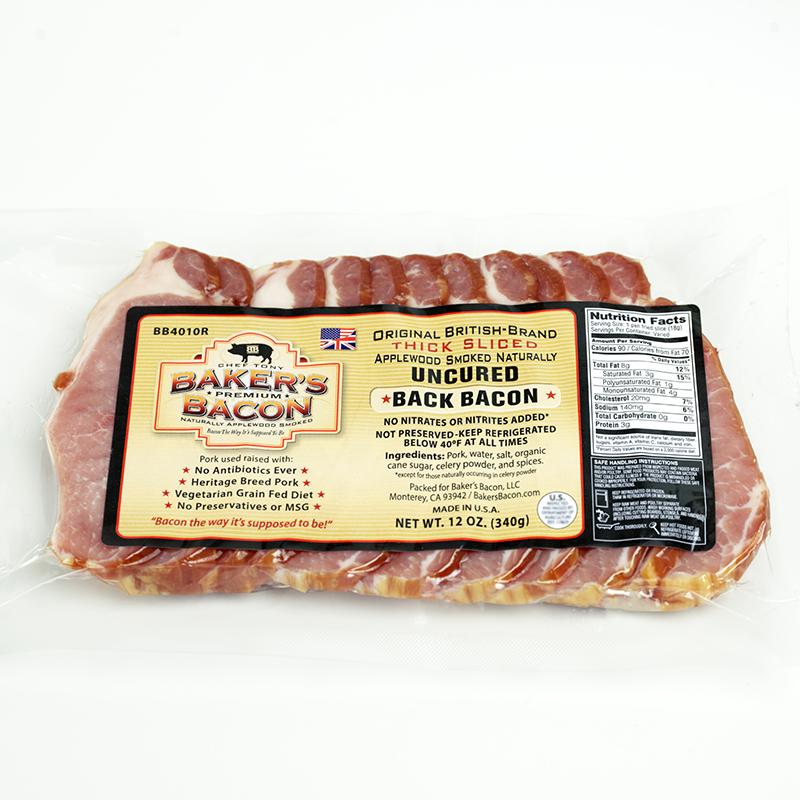 Thick Sliced Uncured
Back Bacon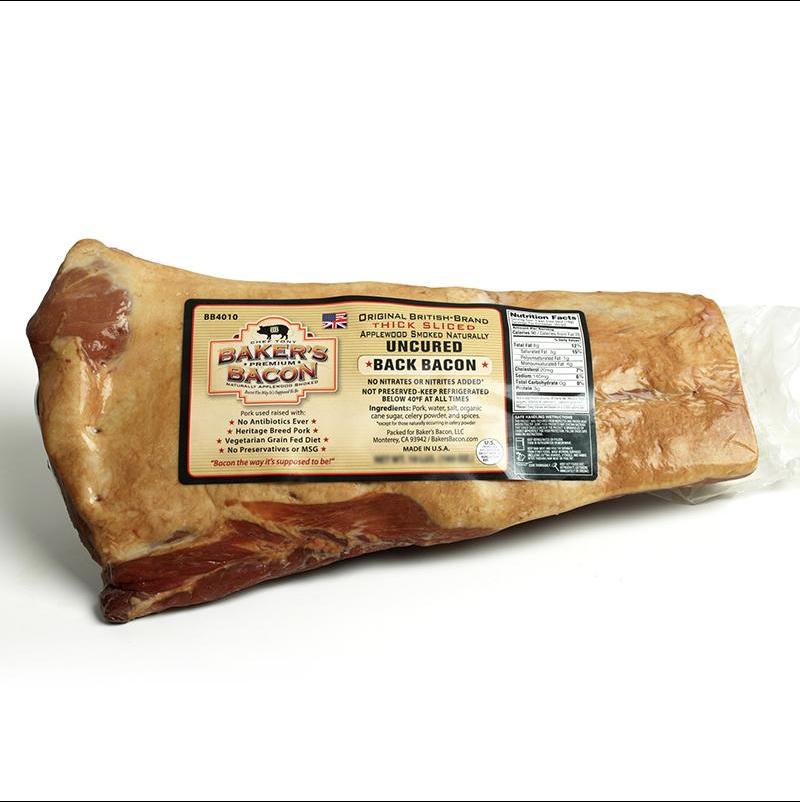 Uncured Back
Bacon Slab (2 lbs)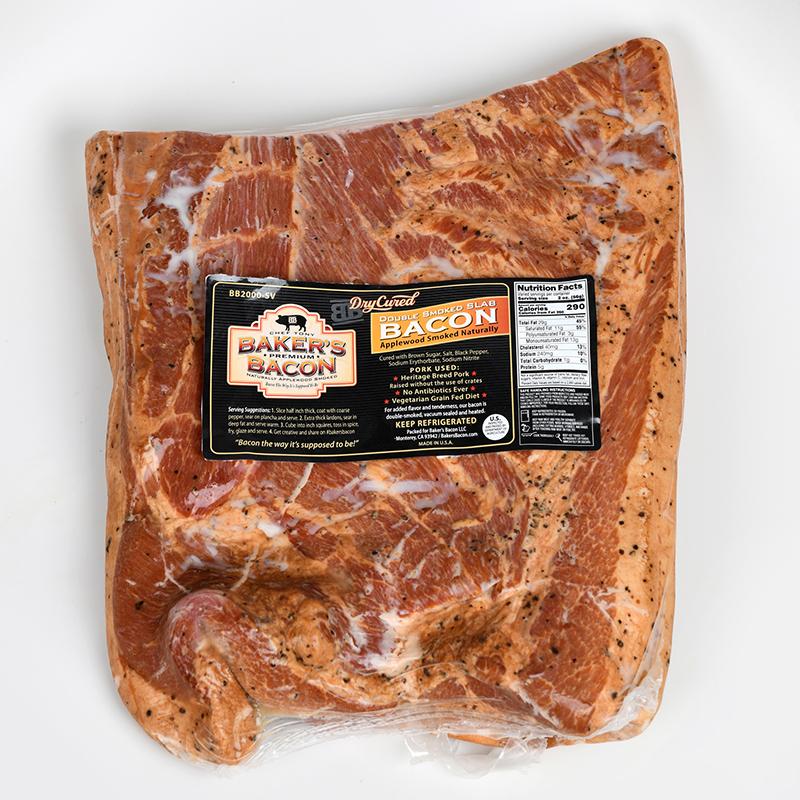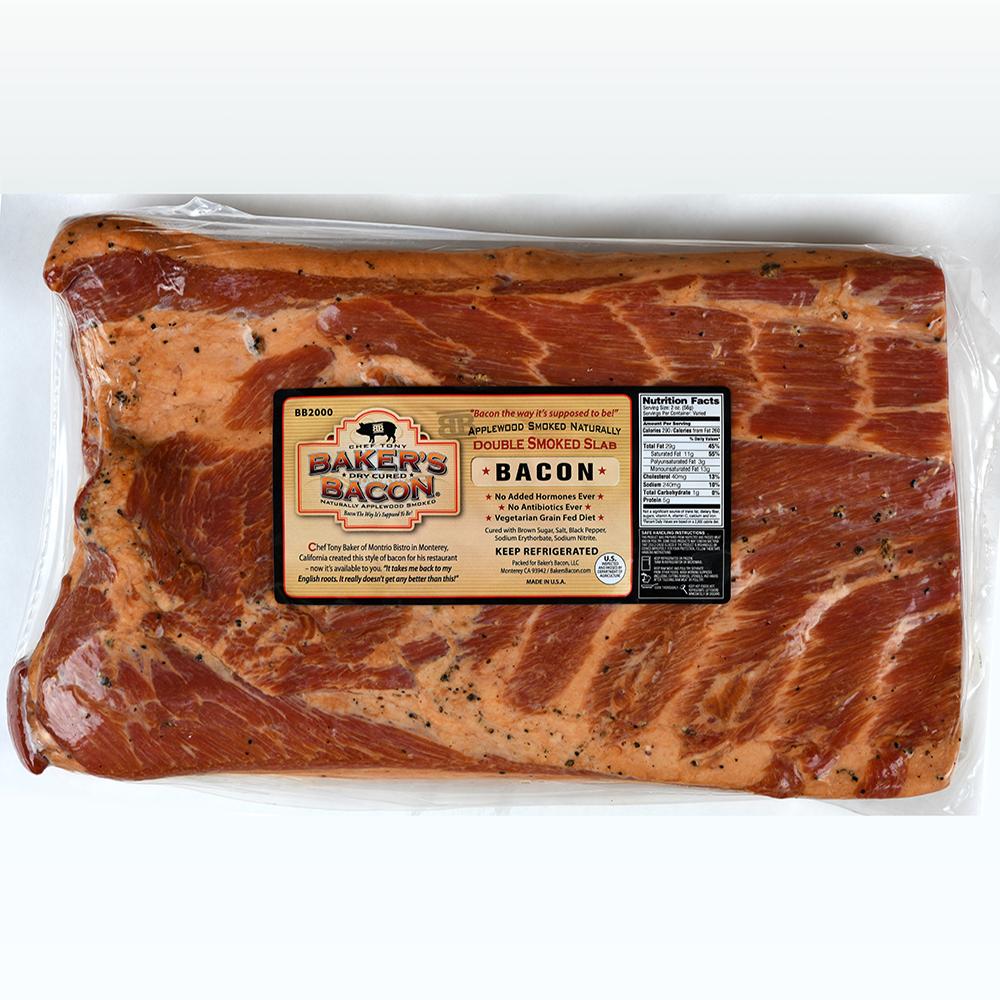 Double Applewood
Smoked Slab Bacon (2lb)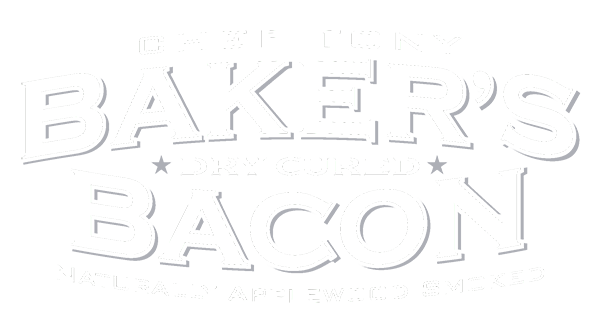 445 Reservation Rd Suite G
Marina, CA 93933
TEL: 831.250.0606
FAX: 831.886.3697
Copyright © 2021 Baker's Bacon, LLC. All Rights Reserved.