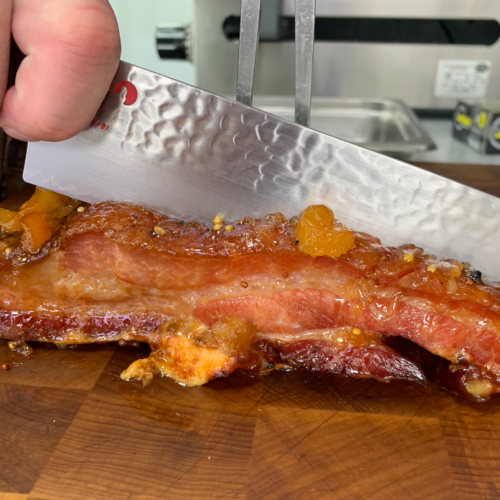 Roasted Slab of Baker's Bacon & Apricot Chutney
Ingredients
Ingredients:
1

Pound

Baker's Bacon Double Smoked Bacon Slab
Chutney:
1

tbsp

neutral oil

1

ea Jalapeno

small diced

1

ea Shallot / Small White Onion

small diced

2

cloves

garlic

chopped

½

cup

dried apricots

dried

1

Jar Apricot Jam/ Jelly

2

tsp

whole yellow mustard seed

½

cup

brown sugar

¼

cup

apple cider vinegar

½

cup

orange juice

Salt and black pepper
Instructions
Preheat oven to 250°F

Combined jalapeno, onions, and garlic in a sauté pan and cook until translucent. Add in the rest of the ingredients and cook for 10-15 minutes until sugar has dissolved.

In a nonstick roasting pan, place bacon and top with the chutney.

Place in the oven, cook for approx. 2 hours , every 30 minutes basting the bacon with the chutney in the pan.

Served with creamy polenta and braised green
About the Baker's Bacon Test Kitchen
Led by our namesake, Chef Tony Baker, the Baker's Bacon Culinary Team loves to experiment with bacon recipes in the kitchen at our Company Store in Marina, CA.
Bryan Copp, our head butcher, who also oversees our local wholesale business, brings 20 years of kitchen and butchery knowledge to the table. You can often find Bryan cooking up some house made bulgogi or experimenting with bacon fat confit Mary's chicken wings at the Company Store.
Hollie Jackson has been cooking her way up and down the west coast for the last 12+ years from hotel work, fine dining, to her true found love, catering. When she's not perfecting a balanced cocktail or grilling, you can find her creating content for @bakersbacon, working the Company Store, or designing menus for our holiday boxes and any offsite events.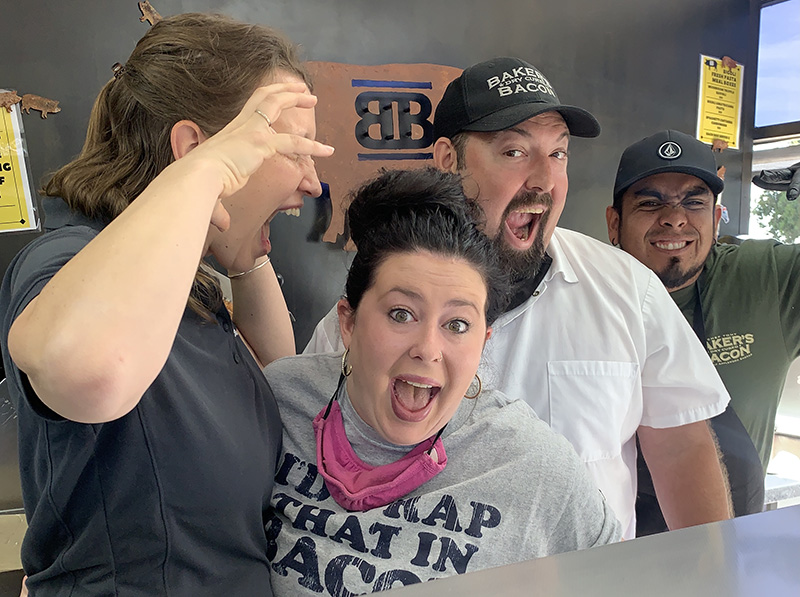 Baker's Bacon makes every dish better – whether you need bacon for this recipe, or you're inventing your own dish, don't forget to bring home the bacon with convenient delivery right to your door! Select your cut below and check out on our convenient online store.
 Want bacon delivered to your door every month, with FREE SHIPPING? Try out our Bacon Club, available for monthly, 3-month, or 6-month boxes of bacon, merchandise, and members-only exclusive recipes!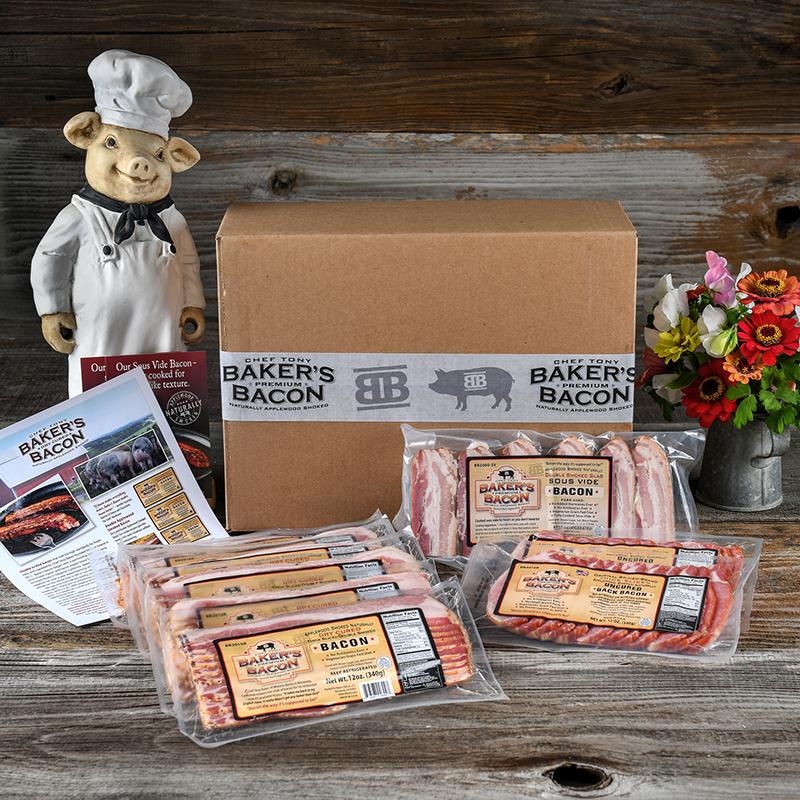 Baker's Bacon
Subscription Box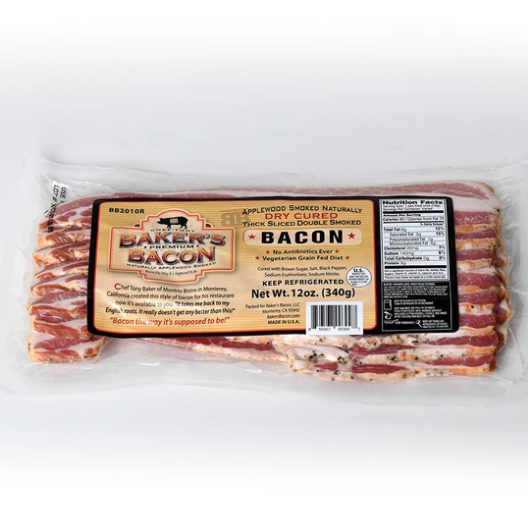 Thick Sliced Double
Smoked Bacon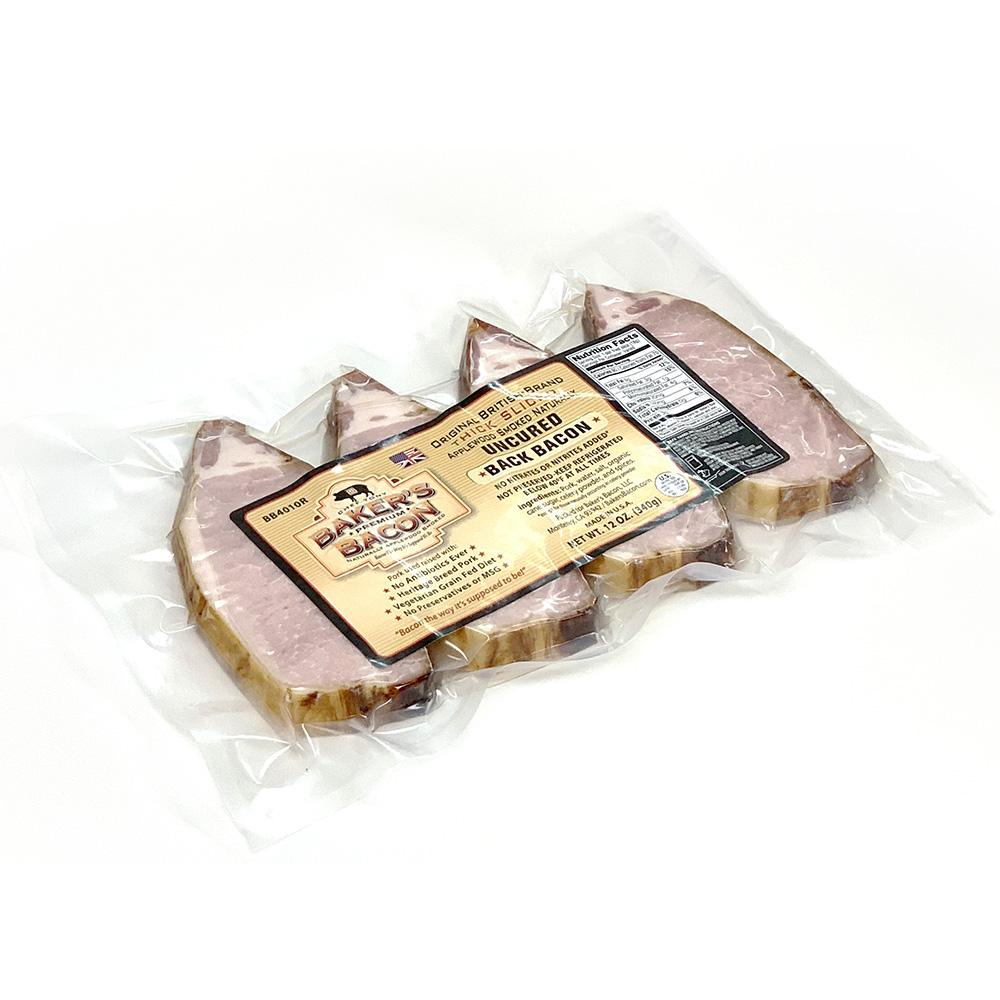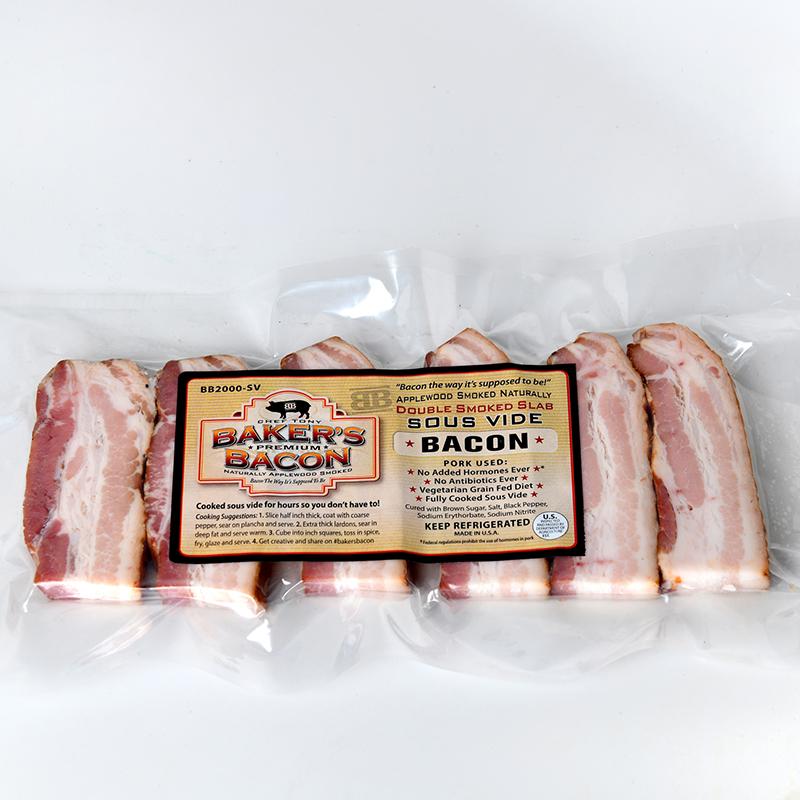 Thick Sliced
Sous Vide Bacon
Baker's Bacon
Sampler Pack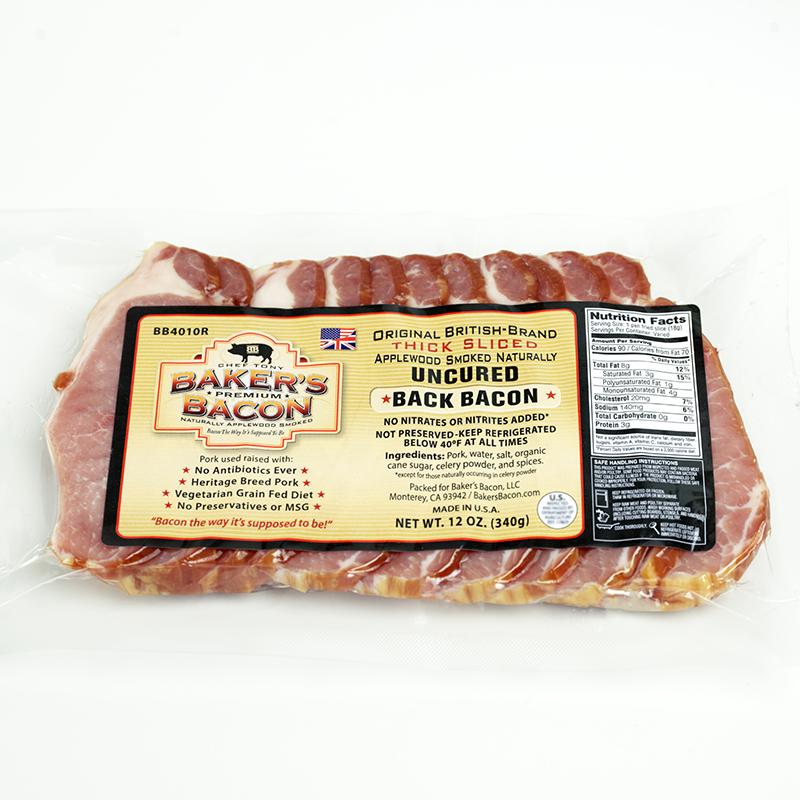 Thick Sliced Uncured
Back Bacon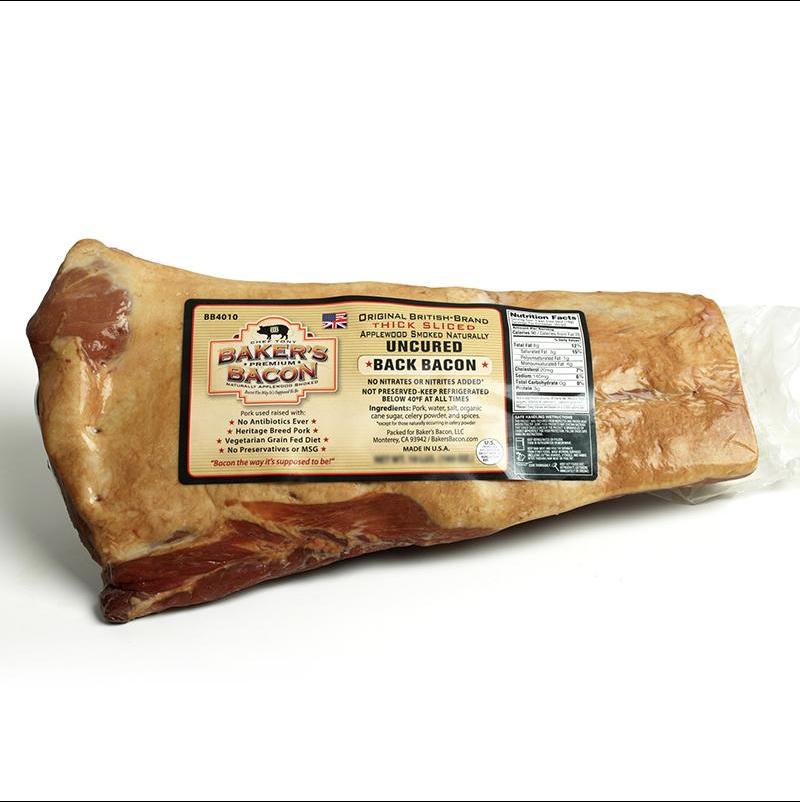 Uncured Back
Bacon Slab (2 lbs)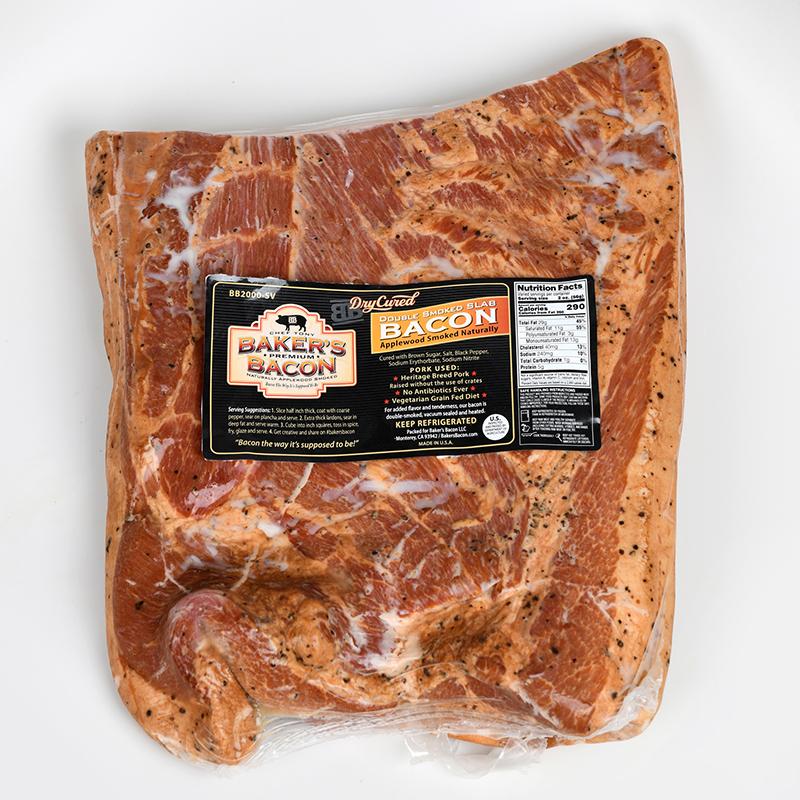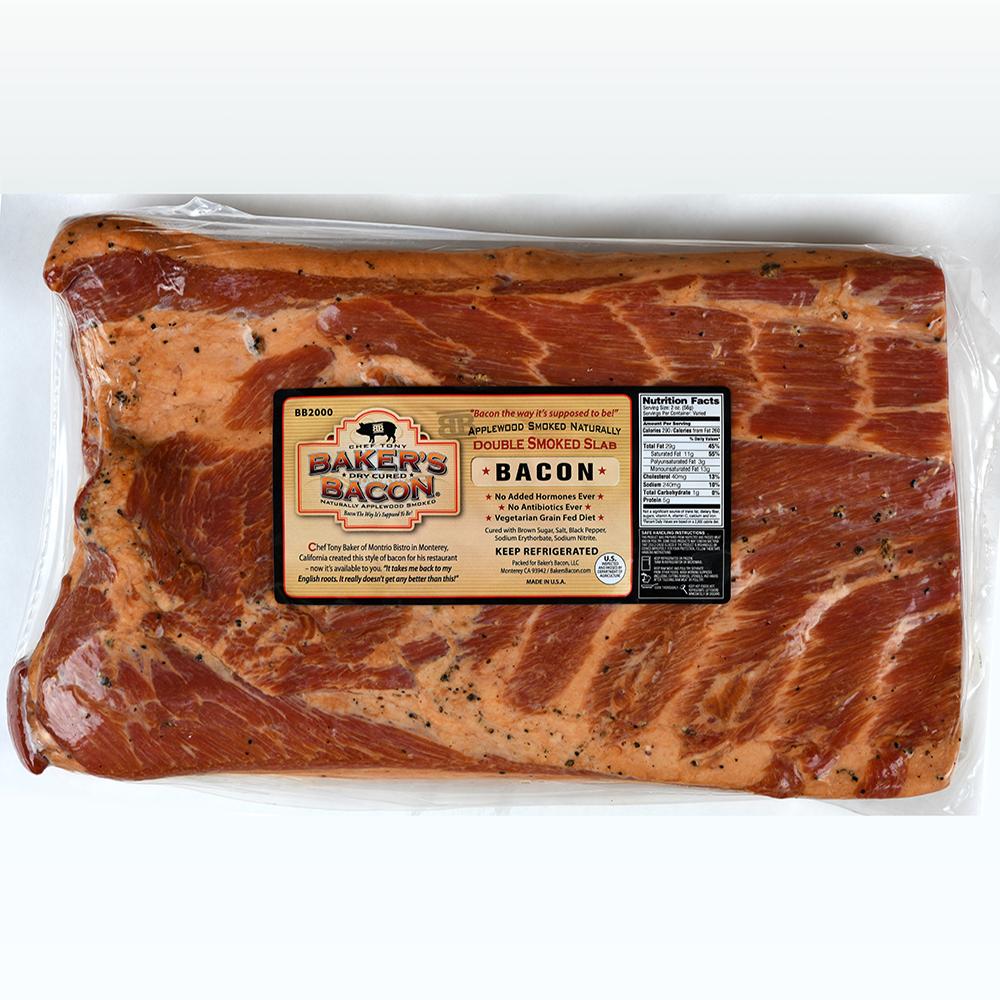 Double Applewood
Smoked Slab Bacon (2lb)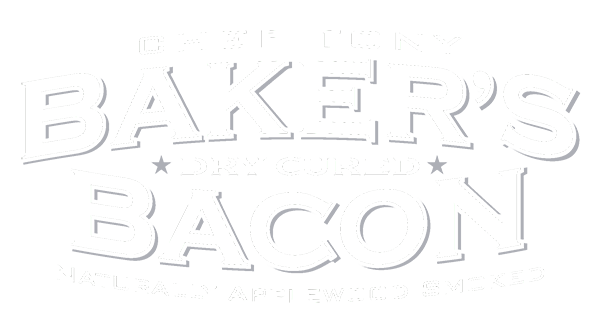 445 Reservation Rd Suite G
Marina, CA 93933
TEL: 831.250.0606
FAX: 831.886.3697
Copyright © 2021 Baker's Bacon, LLC. All Rights Reserved.