Baker's Bacon Bacon Braided Pork Loin
Braids are trending this holiday season and we aren't just talking about your hair do. Baker's Bacon Bacon Braid is the best way to add flavor and seal in the moisture to your feast's star of the show. This time we went with Pork Loin but this will also work for your whole chicken, turkey or even duck!
Ingredients
Brine:
6

cups

cold water

2

cups

apple juice

1

cup

apple cider vinegar

1/3

rd cup salt

1/3

rd cup brown sugar

1

orange

chopped

1

knob ginger

diced

3

bay leaves

4

cloves

10

black peppercorns

10

all slice berries

whole
Cider Glazed Apple, Onion and Cranberry Chutney
2

ea granny smith apples

peeled and diced

1

in

knob ginger

2

white onions

sliced

2

cloves

garlic

1

bay leaf

1

can hard cider

2

tsp

salt
Pork Loin
1

# Double Smoked Baker's Bacon

3

# Pork Loin
Instructions
Brine: Combine all ingredients except water , in a pot, bring to a boil to dissolve sugar and salt. Once dissolved, add water and cool in fridge. *Adding the cold water will help bring the temperature down faster.
When cool, add pork loin in, we recommend in a large Tupperware, pot or anything you have so the pork is fully submerged in the brine. Leave overnight.
Chutney
Cook the onions on high until they begin to caramelize. Then add apples, garlic, cranberries and ginger. *If at any point you feel that it might burn just add a splash of the hard cider to deglaze the pan.

Once caramelized, add the salt, bay leaf, and ½ can / bottle of the hard cider and cook down to a sec (almost dry) Season to taste.
Baker's Bacon Braided Pork Loin
Preheat oven to 300 degrees. Once the pork loin has brined overnight, take out and dry well. Take the chutney and spread generously across the top. Then take the bacon braid * See video on how to make or can be purchased on bakersbacon.com and wrap around the pork loin. Place the seam down on the roasted pan. We recommend using a roasting rack.

Roast at 300 degrees for 45 mins – 1 hour or until the internal temperature has hit 130 degrees.

Crank the oven up to 400 degrees and finish cooking until 150 degrees and the braid is crispy. Let rest for 10 mins with a loose foil sheet over the top , this will cause carry over cooking to 160 degrees.
Baker's Bacon makes every dish better – whether you need bacon for this recipe, or you're inventing your own dish, don't forget to bring home the bacon with convenient delivery right to your door! Select your cut below and check out on our convenient online store.
 Want bacon delivered to your door every month, with FREE SHIPPING? Try out our Bacon Club, available for monthly, 3-month, or 6-month boxes of bacon, merchandise, and members-only exclusive recipes!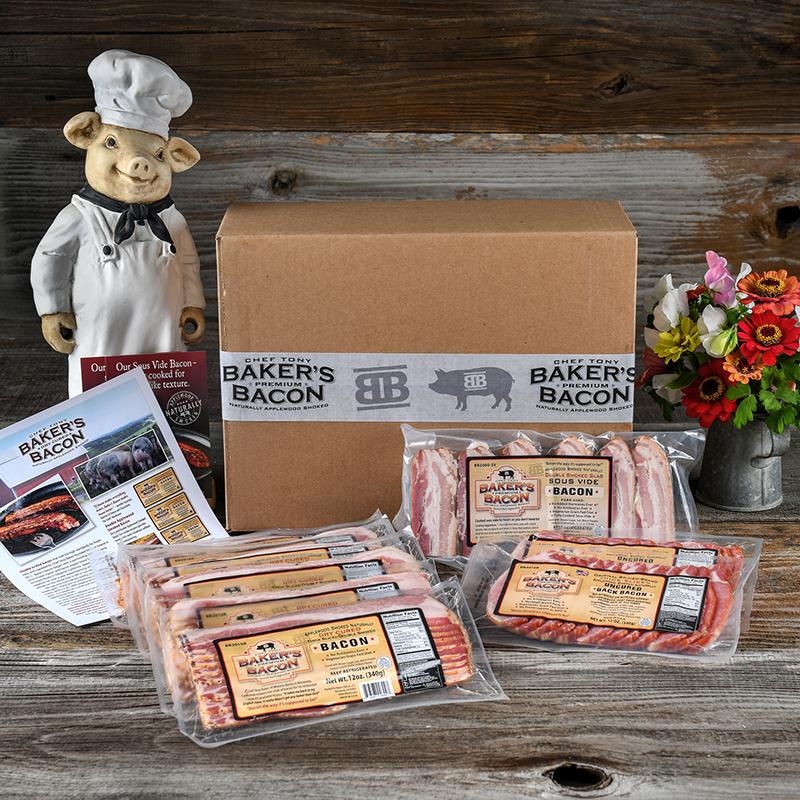 Baker's Bacon
Subscription Box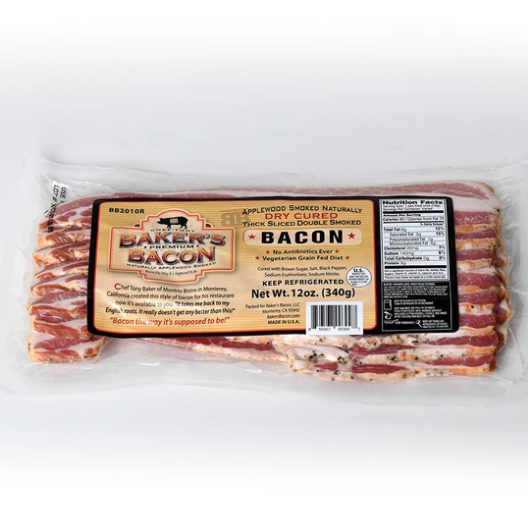 Thick Sliced Double
Smoked Bacon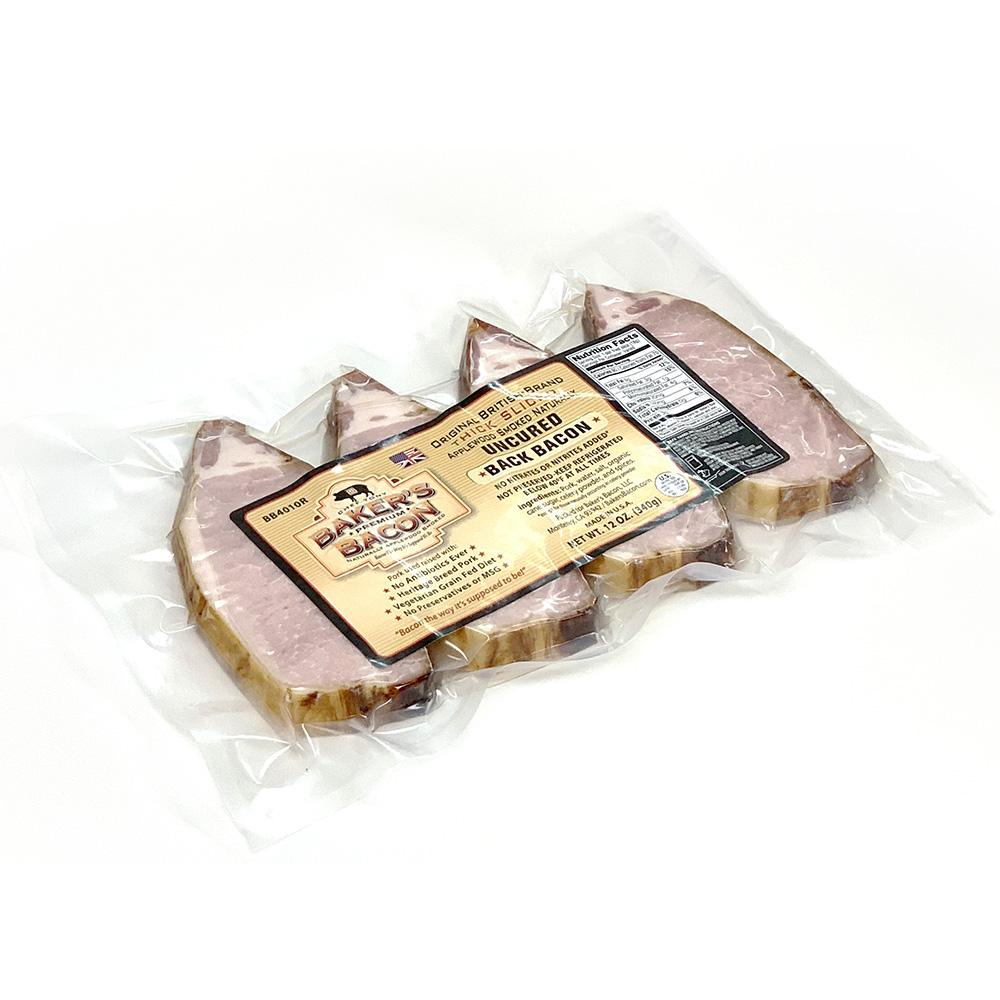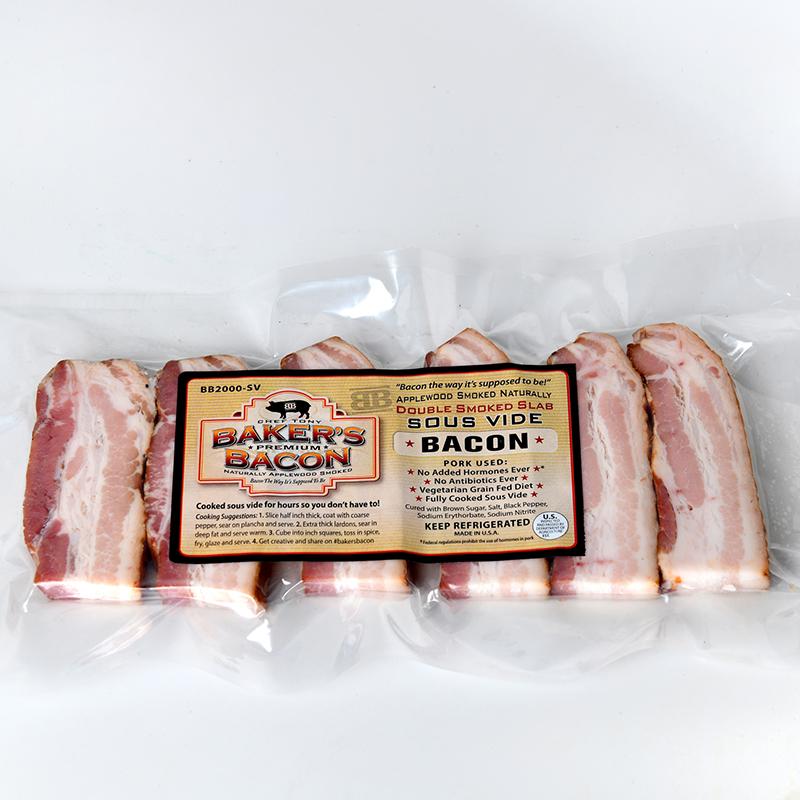 Thick Sliced
Sous Vide Bacon
Baker's Bacon
Sampler Pack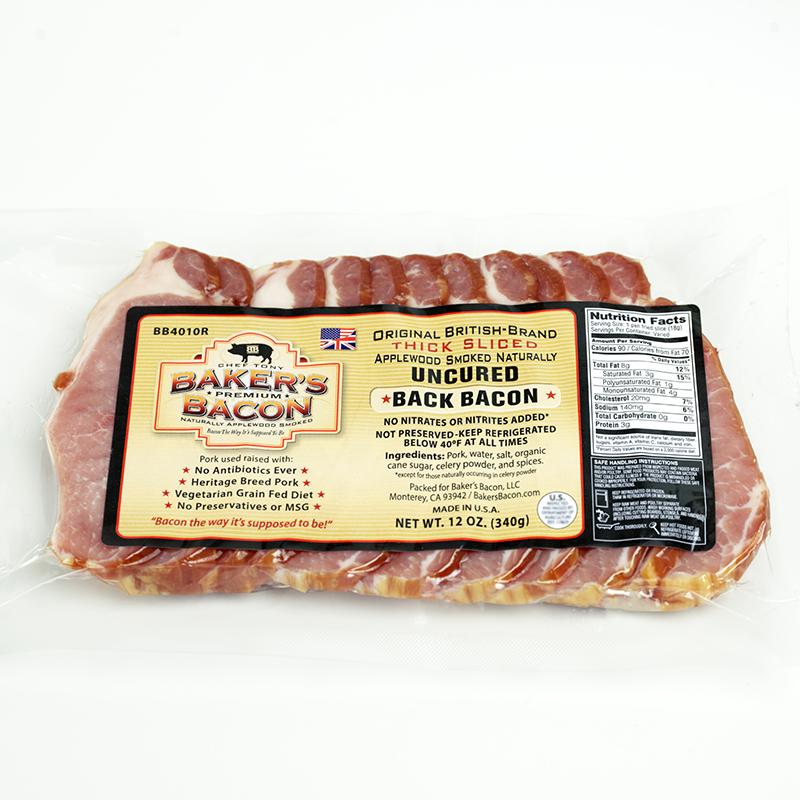 Thick Sliced Uncured
Back Bacon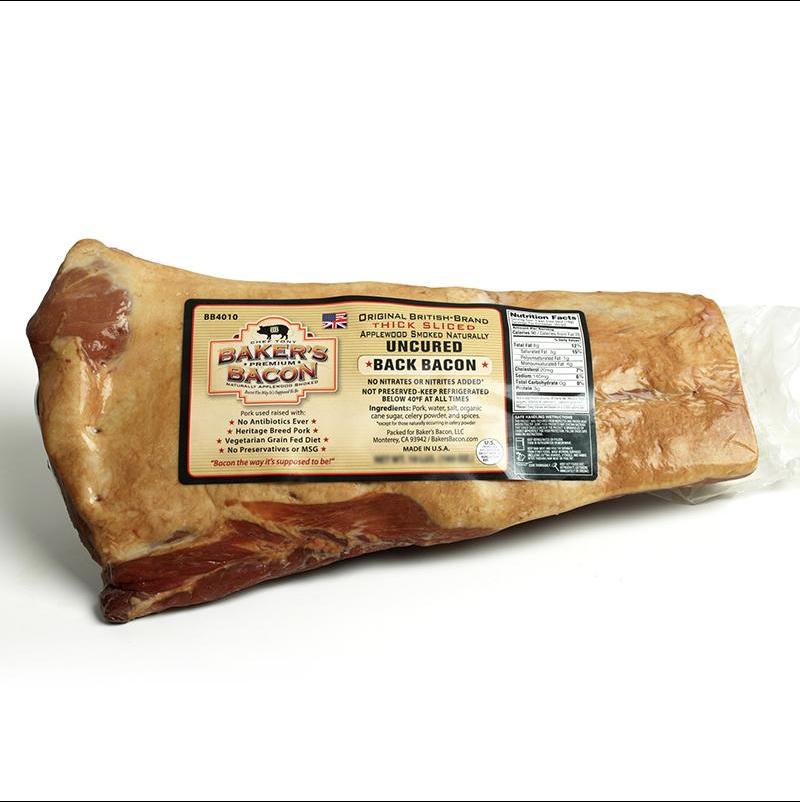 Uncured Back
Bacon Slab (2 lbs)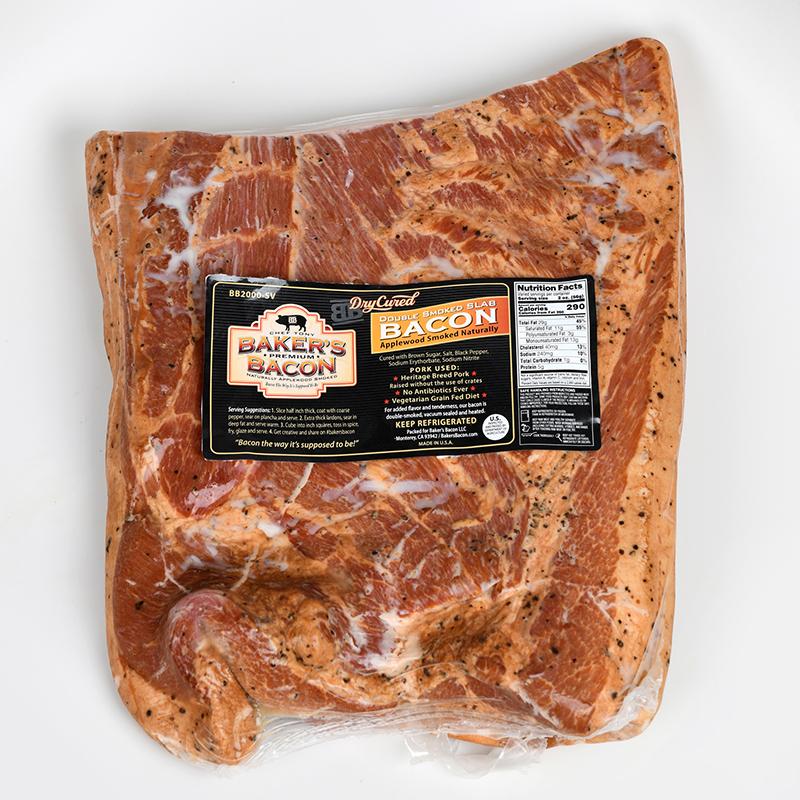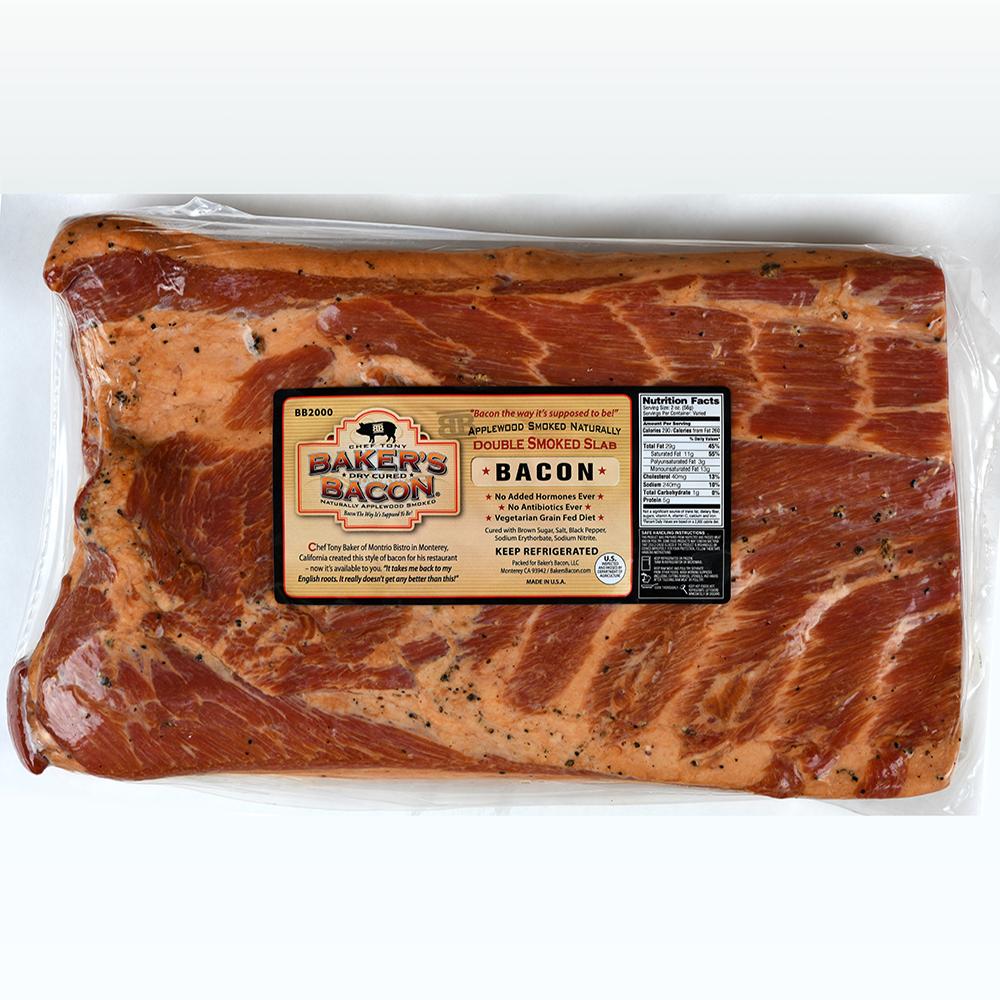 Double Applewood
Smoked Slab Bacon (2lb)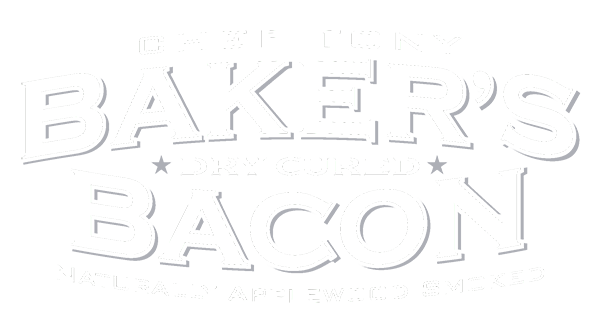 445 Reservation Rd Suite G
Marina, CA 93933
TEL: 831.250.0606
FAX: 831.886.3697
Copyright © 2023 Baker's Bacon, LLC. All Rights Reserved.