Baker's Bacon Sweet Potato Casserole
Lets give thanks to the spin Baker's Bacon puts on the classic Thanksgiving Sweet Potato Casserole.
Ingredients
Casserole:
3

#

Sweet Potatoes

peeled and diced

.5

#

Baker's Bacon Back Bacon Slab

medium diced

2

tbsp

butter

.5

cup

cup milk

.5

cup

Mascarpone Cheese

1

whole egg

.25

cup

brown sugar

.25

cup

maple syrup

1

tsp

salt

.5

tsp

vanilla extract
Crumble Topping:
1.5

cup

cornflakes

crunched

.25

cup

toasted pecans

chopped

.25

cup

cooked Baker's Bacon Bacon Bits

2

tbsp

brown sugar

1

tbsp

butter

melted

1

tsp

salt

1.5

cup

Mini Marshmallows
Instructions
Preheat the oven to 350 degrees. Place sweet potatoes in a pot of water and bring to a boil. Cook until tender, remove and dry on a paper towel. While potatoes are cooking, cook the diced Back Bacon on medium high heat, just until cooked and caramelized on the outside. Remove from pan, keeping the pan drippings as well

While the potatoes are still warm, combine all the casserole ingredients with an electric mixer on medium speed until everything is combined. Place in a greased 9x9 baking dish

Mix all the ingredients for the crumble topping in a bowl and sprinkle in rows on top of the casserole. Leaving enough space to put the mini marshmallows in between the rows. (see photo)

Bake at 350 degrees for 25 minutes, remove and fill the topping gap with the marshmallows. Bake an additional 10, just to soften the marshmallows and brown the top.
Baker's Bacon makes every dish better – whether you need bacon for this recipe, or you're inventing your own dish, don't forget to bring home the bacon with convenient delivery right to your door! Select your cut below and check out on our convenient online store.
 Want bacon delivered to your door every month, with FREE SHIPPING? Try out our Bacon Club, available for monthly, 3-month, or 6-month boxes of bacon, merchandise, and members-only exclusive recipes!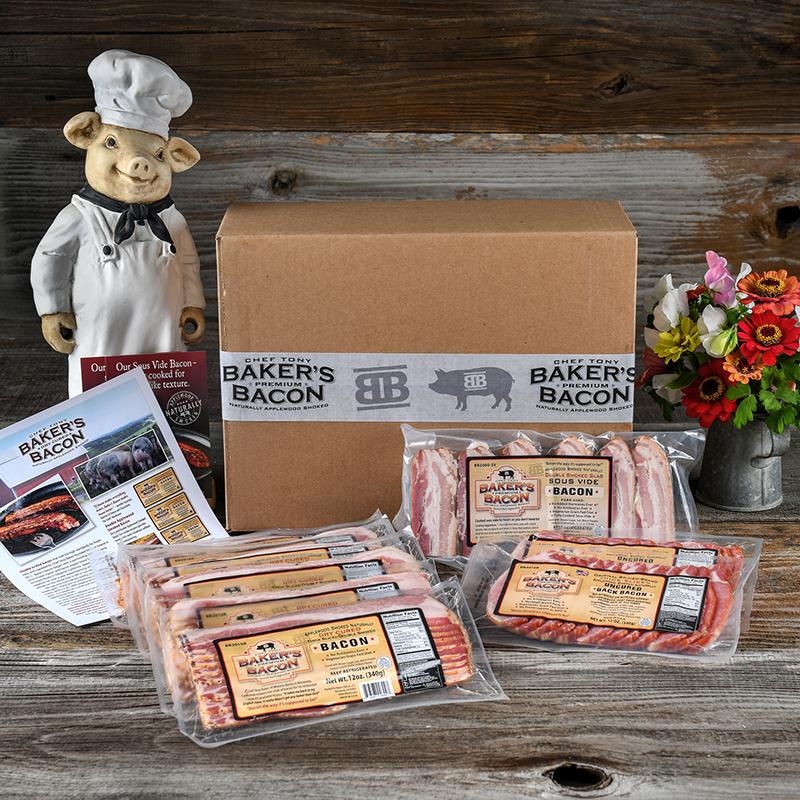 Baker's Bacon
Subscription Box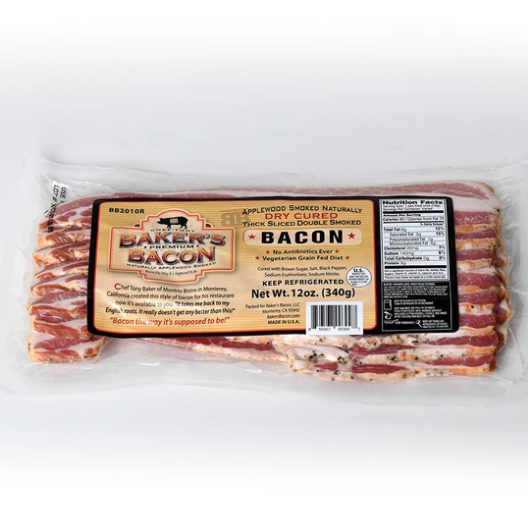 Thick Sliced Double
Smoked Bacon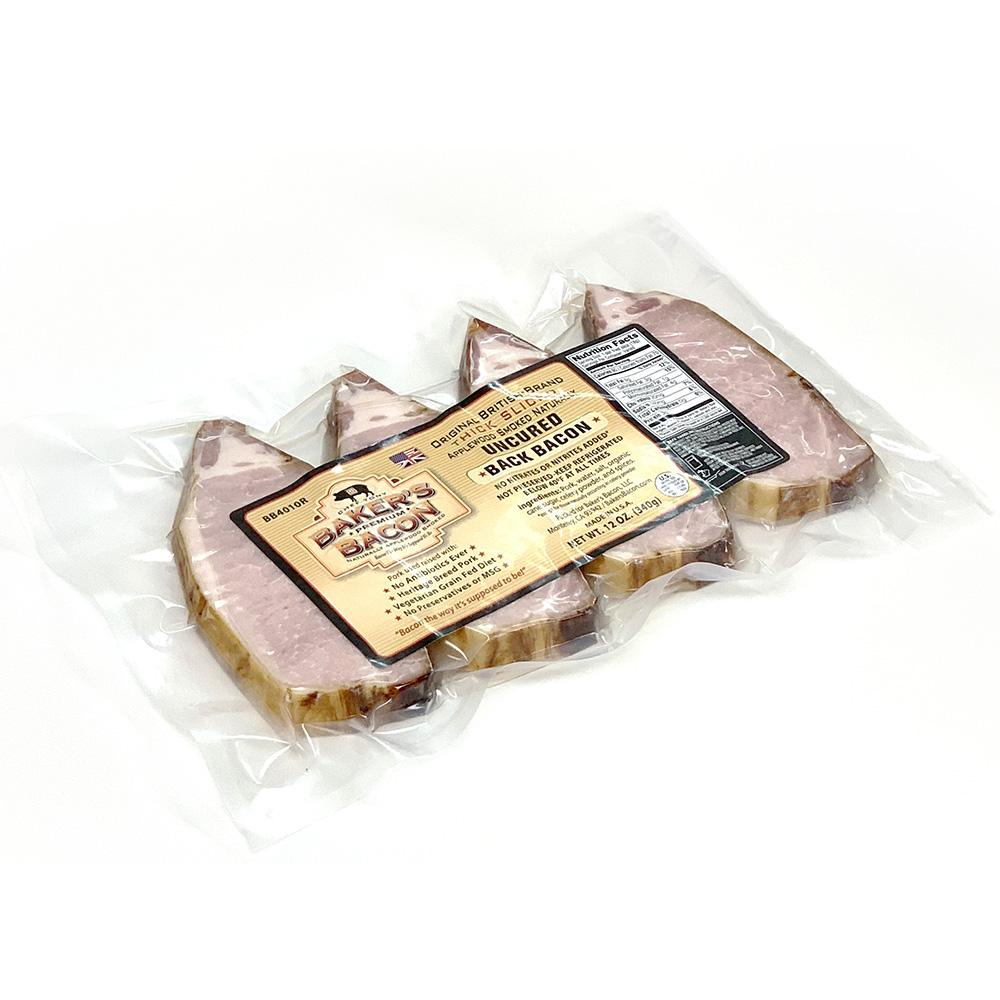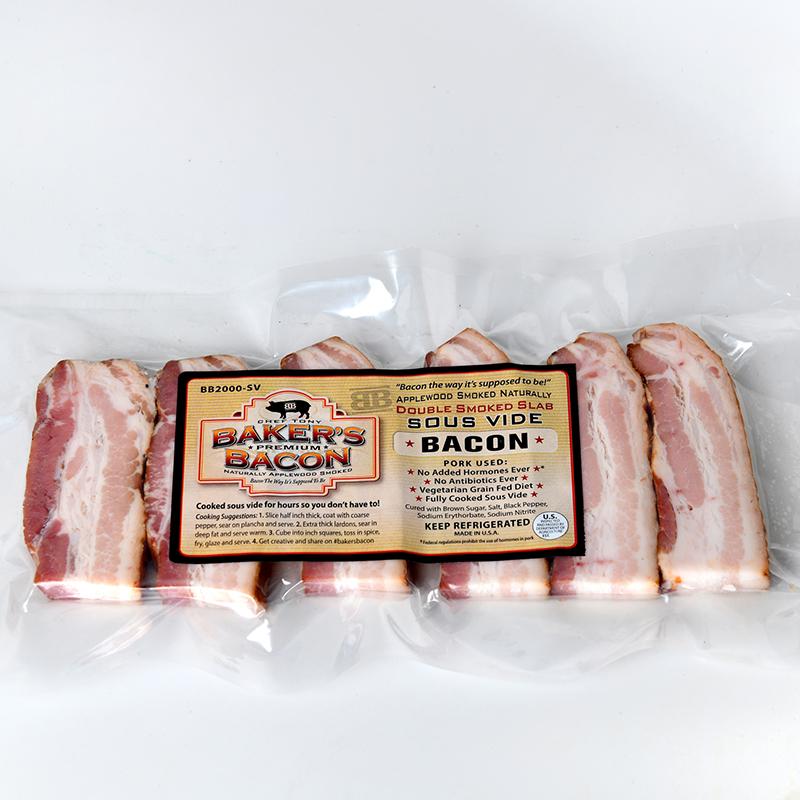 Thick Sliced
Sous Vide Bacon
Baker's Bacon
Sampler Pack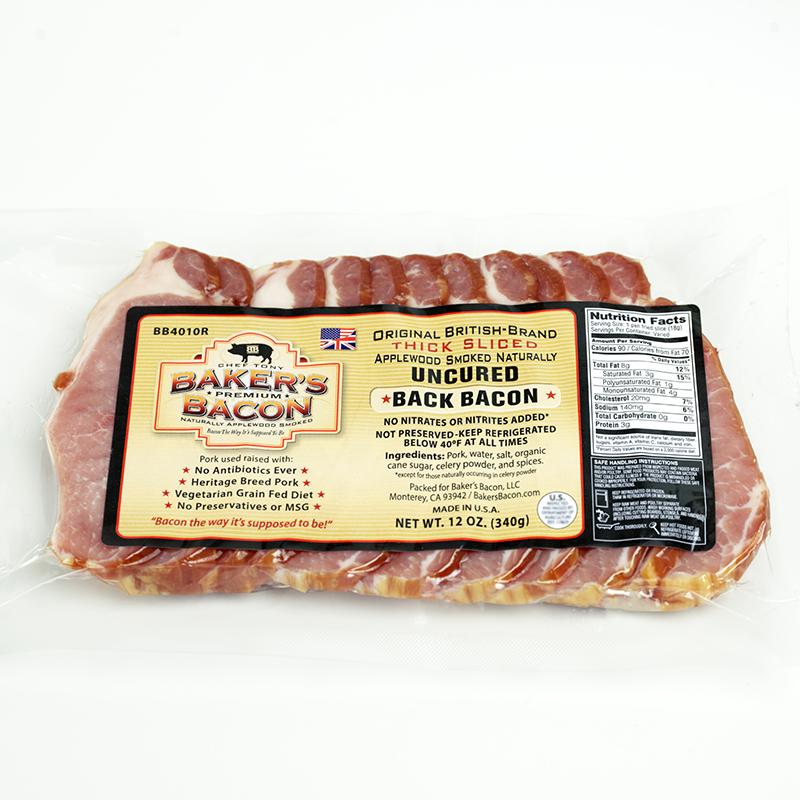 Thick Sliced Uncured
Back Bacon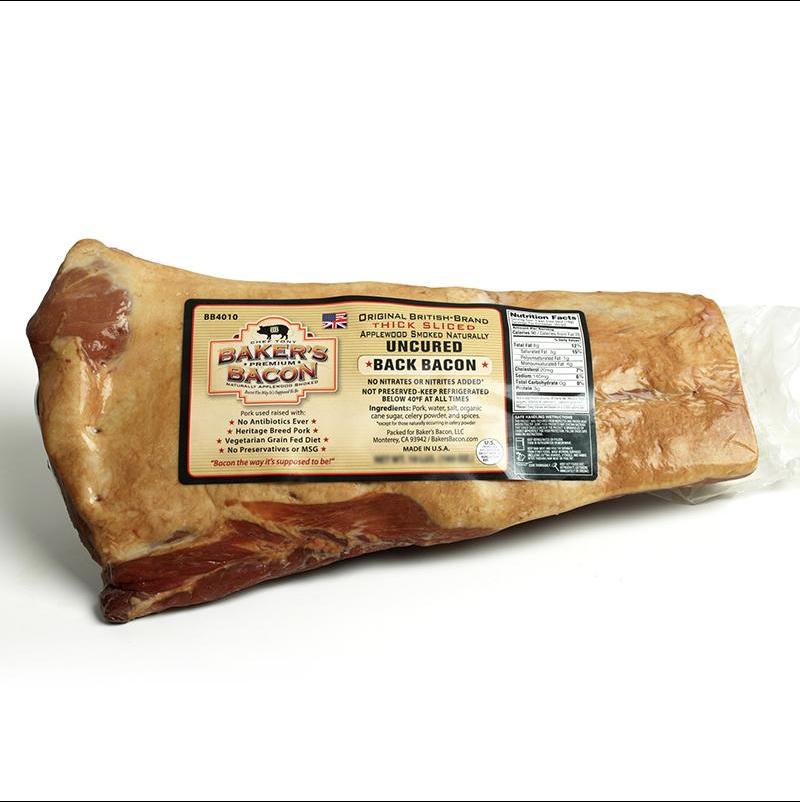 Uncured Back
Bacon Slab (2 lbs)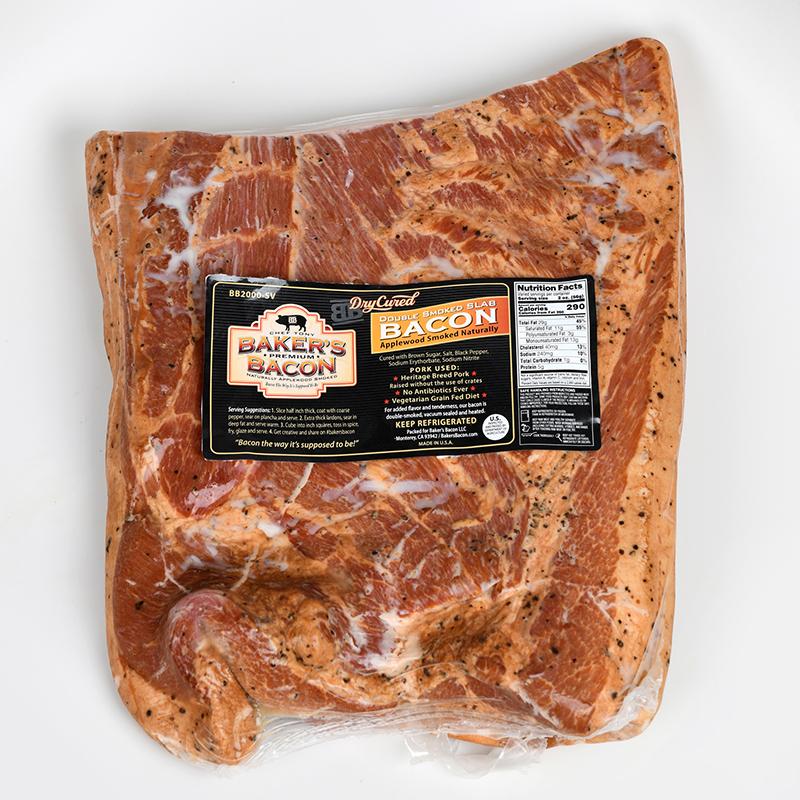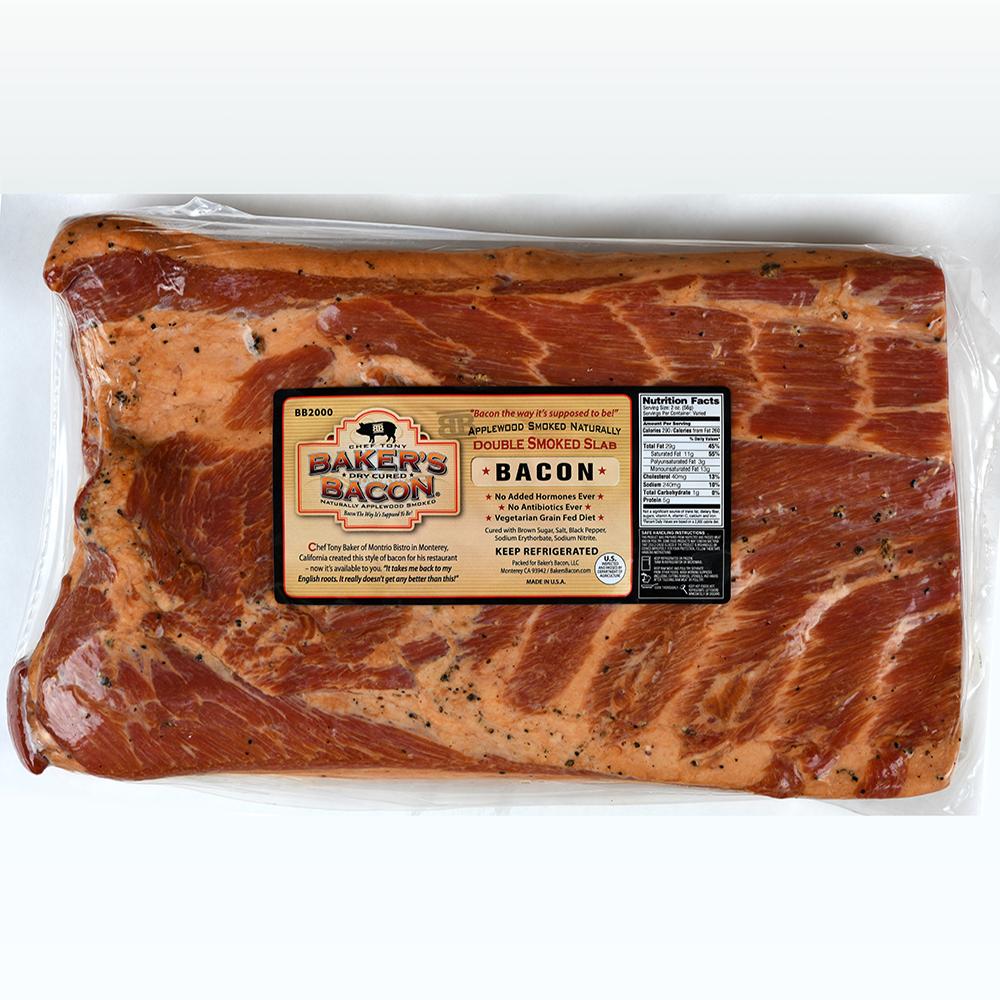 Double Applewood
Smoked Slab Bacon (2lb)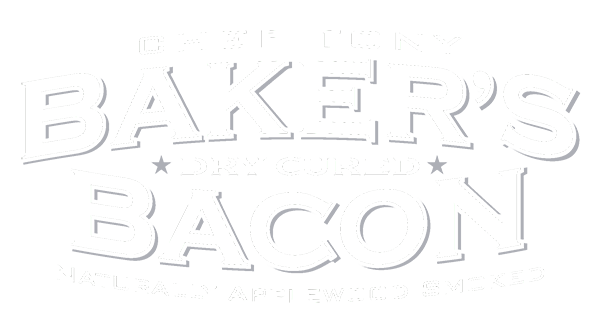 445 Reservation Rd Suite G
Marina, CA 93933
TEL: 831.250.0606
FAX: 831.886.3697
Copyright © 2023 Baker's Bacon, LLC. All Rights Reserved.