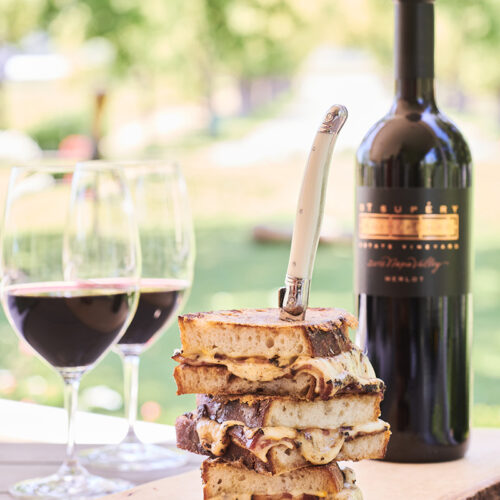 Baker's Bacon Grilled Cheese
Recipe Courtesy of Estate Chef Tod Kawachi
Ingredients
Ingredients
6

oz

Cheddar Cheese

grated

3

oz

Thick Sliced Dry Cured Double Smoked Bakers Bacon

4

pc Country Rustic Bread

thick sliced

4

Tbsp

Butter

Softened

4

Tbsp

Caramelized Onion Balsamic Compote
For Caramelized Onions Balsamic Compote
1

thinly sliced onion

1

Tbsp

olive oil

1/2

Tbsp

brown sugar

1/2

Tbsp

balsamic vinegar

1

Tbsp

brewed coffee

1/4

tsp

salt

1/4

tsp

pepper
Instructions
Caramelized Onions
Preheat oil in pan on stove to medium low. Add onion and brown sugar.

Cook until onions are translucent and caramelized, about 20-25 min.

Add balsamic vinegar and coffee. Cook 1 min more and remove from heat.
Grilled Cheese Sandwich
Precook bacon to desired level of brown crispness, drain and set aside. Reserve the bacon fat for another use.

Preheat griddle or cast iron pan over low heat with 2 Tbl of butter.

Brush outsides of bread slices with softened butter, spread layer of Caramelized Onion Balsamic Compote on both insides of bread.

Add sliced bacon, then top both insides with grated Barely Buzzed Cheese, reserving some for later.

Season with ground black pepper. Place the pieces of bread side by side in the pan, butter side down.

Cook until golden and crispy then flip one side on top of the other and cook until cheese is melted.

Sprinkle a thin layer of the grated cheese directly on the pan next to the sandwich and flip the sandwich over on top. Allow this to brown and crisp, repeat with cheese crust for the other side until crispy. Enjoy immediately.
Baker's Bacon makes every dish better – whether you need bacon for this recipe, or you're inventing your own dish, don't forget to bring home the bacon with convenient delivery right to your door! Select your cut below and check out on our convenient online store.
 Want bacon delivered to your door every month, with FREE SHIPPING? Try out our Bacon Club, available for monthly, 3-month, or 6-month boxes of bacon, merchandise, and members-only exclusive recipes!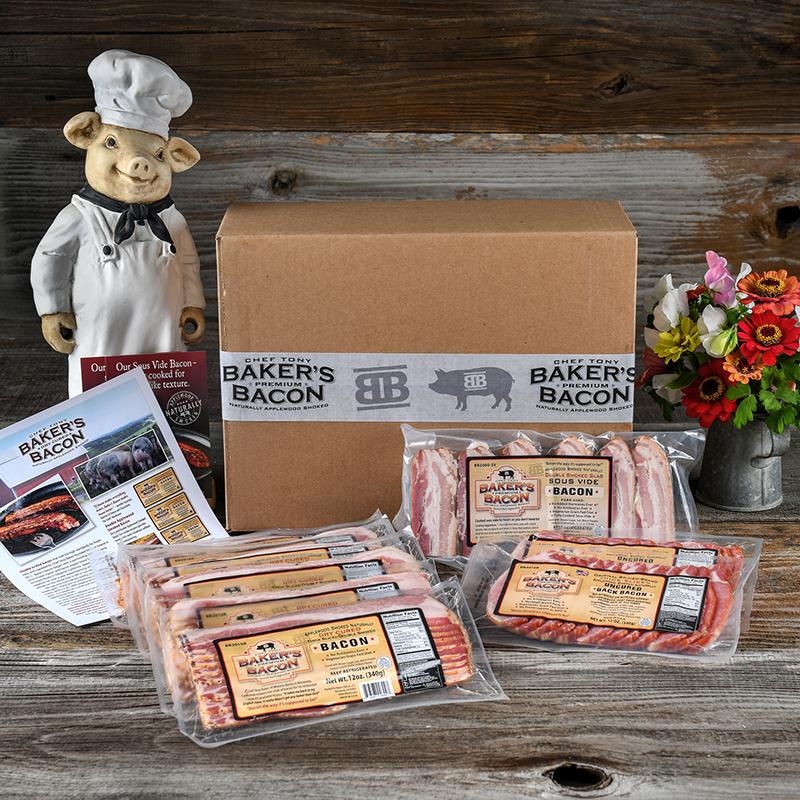 Baker's Bacon
Subscription Box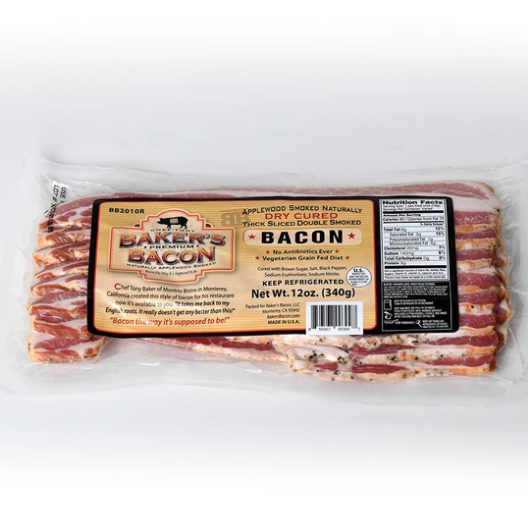 Thick Sliced Double
Smoked Bacon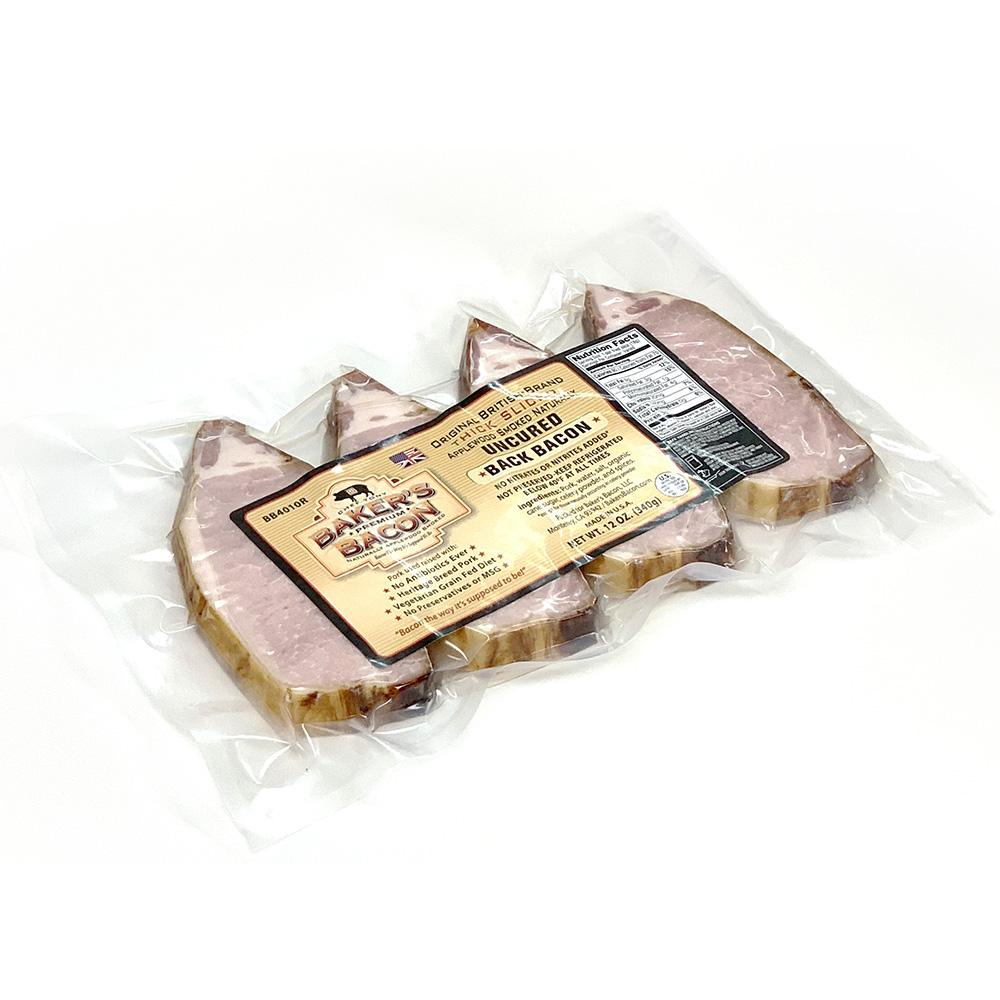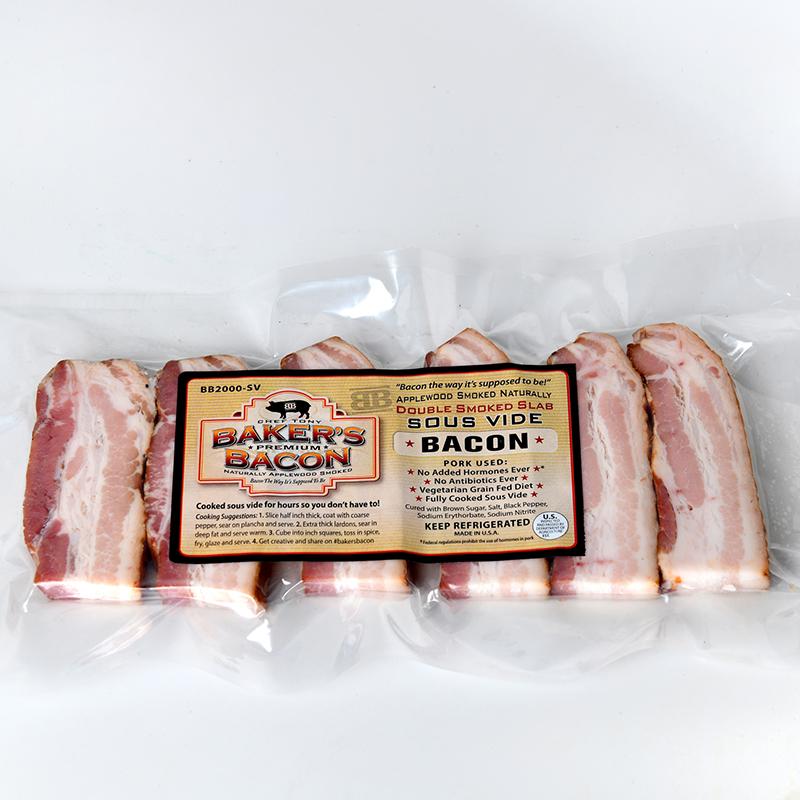 Thick Sliced
Sous Vide Bacon
Baker's Bacon
Sampler Pack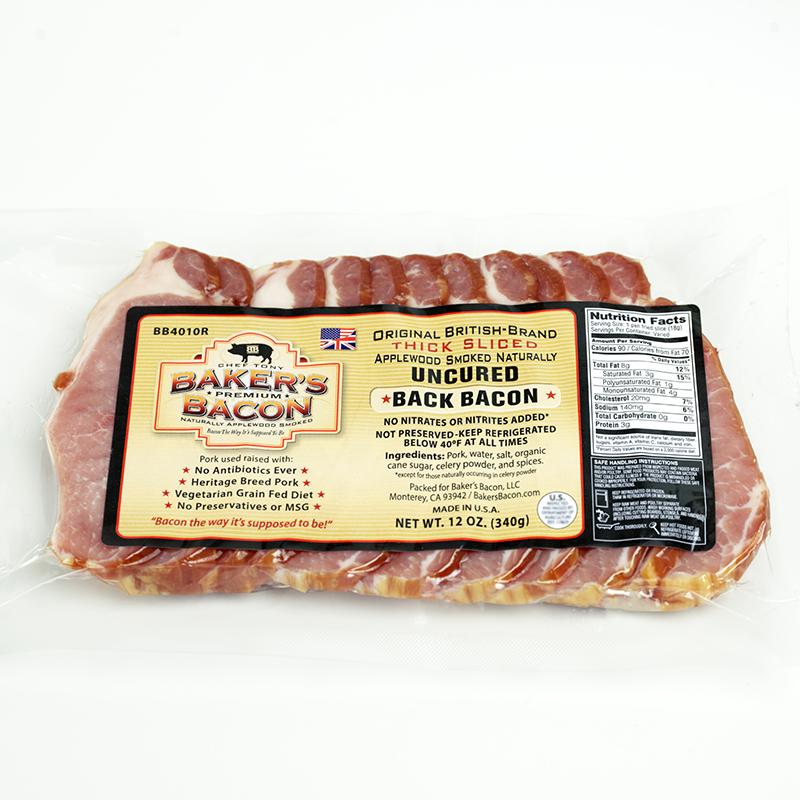 Thick Sliced Uncured
Back Bacon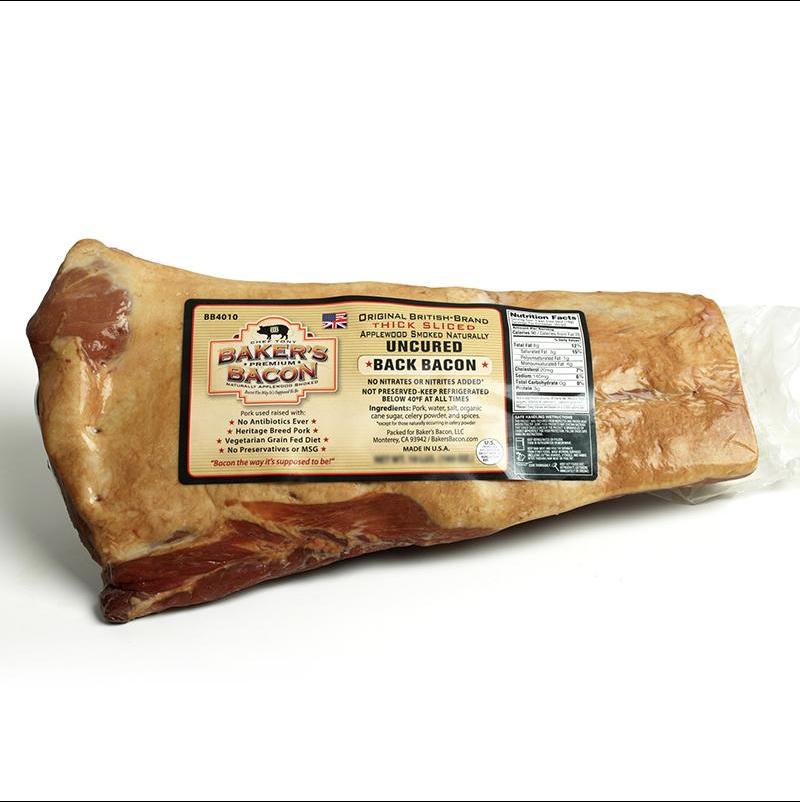 Uncured Back
Bacon Slab (2 lbs)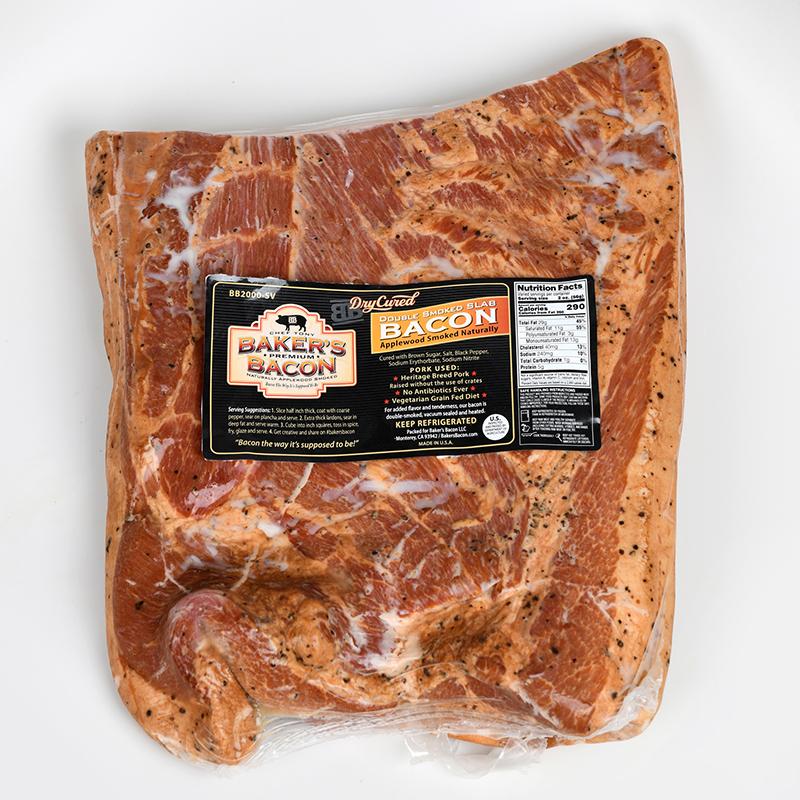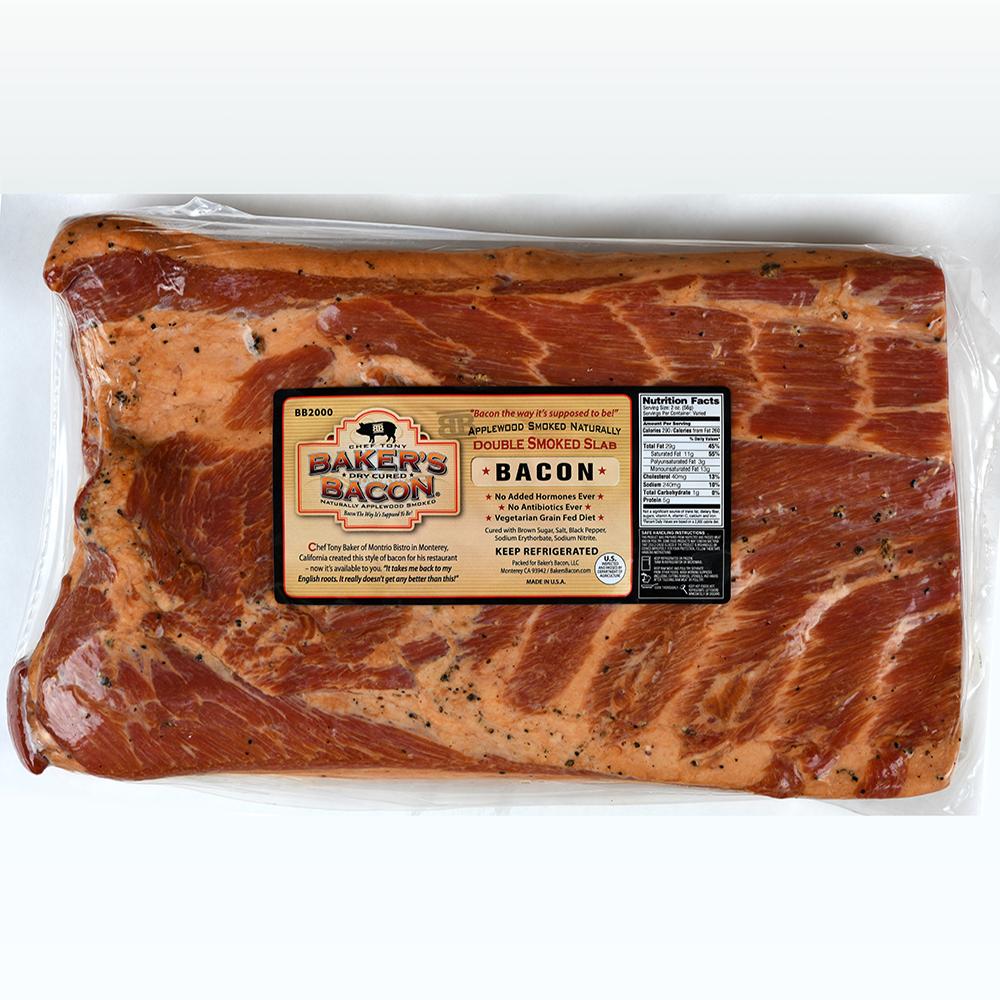 Double Applewood
Smoked Slab Bacon (2lb)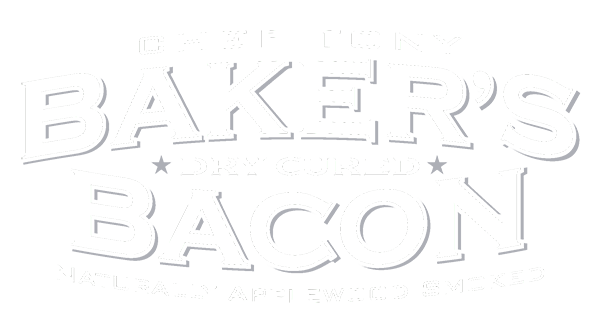 445 Reservation Rd Suite G
Marina, CA 93933
TEL: 831.250.0606
FAX: 831.886.3697
Copyright © 2023 Baker's Bacon, LLC. All Rights Reserved.