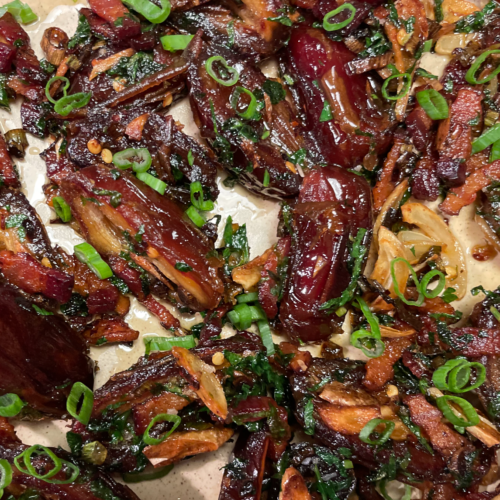 California Dates with Baker's Bacon
"This is one of my favorite recipes to make at home because of the ease and the ability to make it in large amounts for dinner parties. This makes an amazing snack that no one can resist. It brings together all of the bounty of the local and seasonal ingredients that California has to offer. Let me walk you through one of the first recipes I learned as a young cook." - Chef Greg Karjala
Ingredients
3

lbs

medjool dates

½

lb

Baker's Bacon

1

lemon

4

garlic cloves

2

scallions

¼

bunch Italian parsley

1

Tbsp

crushed red pepper flakes

1-2

oz

unsalted butter

Salt and pepper for finishing
Instructions
Prepare the dates and the aromatics:
Cut the dates in half and remove the seed

Thinly slice the garlic and scallions

Thinly slice the parsley and set aside for the final garnish

Lastly slice the bacon into nice little strips
Main Recipe
You will need a medium sized sauté pan for this, a non-stick would work the best. Start at medium heat and add bacon to the dry pan.

Let the bacon render its fat and become crispy.

Add the garlic and the scallions, and cook until tender.

Add the chili flake, if you like spice you can always add more at the end.

Toast the chili flakes for about a minute and then add the dates.

Cook the dates until they begin to soften up.

To finish squeeze the juice of one lemon and deglaze all the good stuff on the pan.

Do a final seasoning and finish with the fresh Italian parsley.
Notes
You can go straight from the pan to one of your favorite large plates or platters. I would recommend serving this dish with toothpicks as it makes it easy to handle the hot dates and makes for a fun dinner party snack."
Baker's Bacon makes every dish better – whether you need bacon for this recipe, or you're inventing your own dish, don't forget to bring home the bacon with convenient delivery right to your door! Select your cut below and check out on our convenient online store.
 Want bacon delivered to your door every month, with FREE SHIPPING? Try out our Bacon Club, available for monthly, 3-month, or 6-month boxes of bacon, merchandise, and members-only exclusive recipes!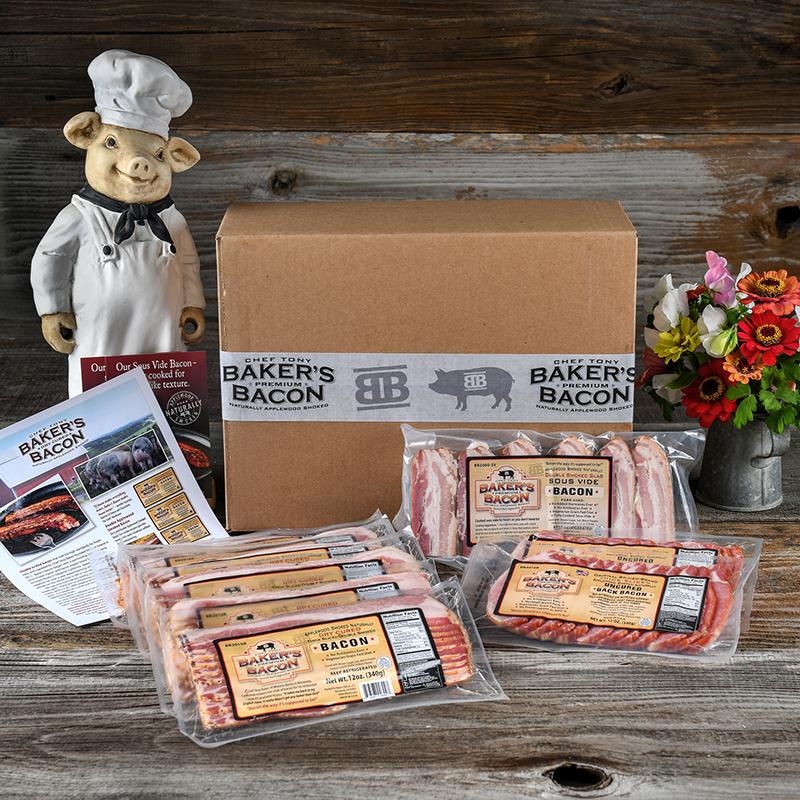 Baker's Bacon
Subscription Box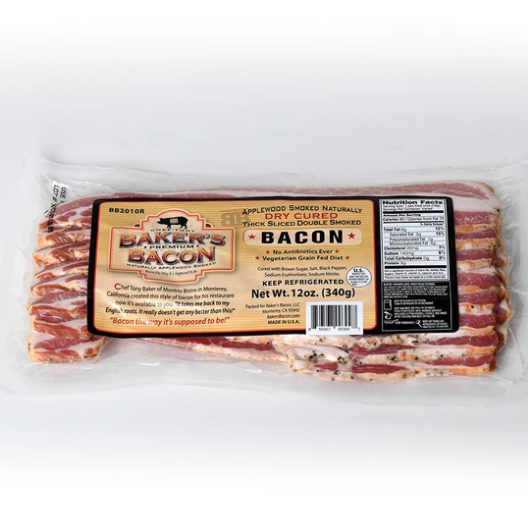 Thick Sliced Double
Smoked Bacon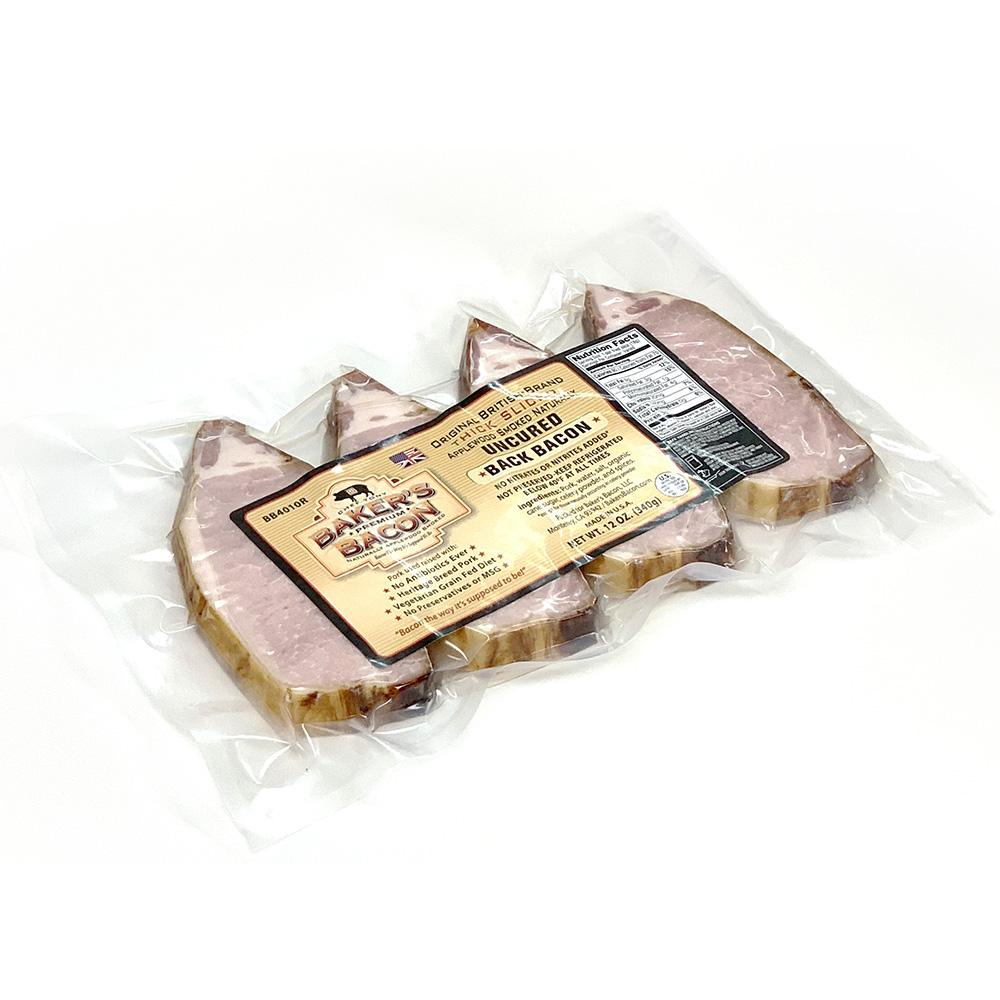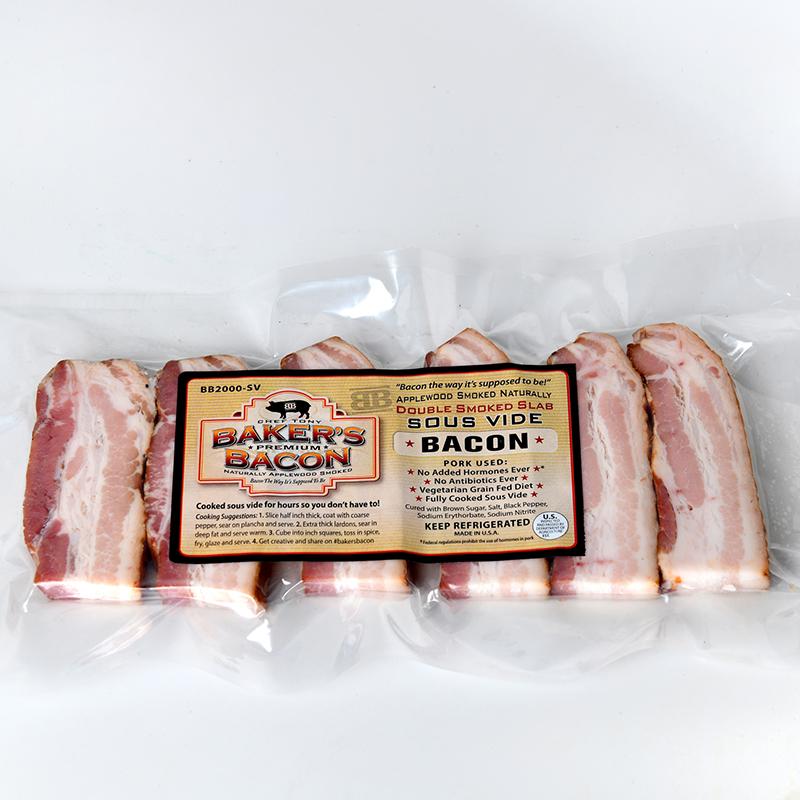 Thick Sliced
Sous Vide Bacon
Baker's Bacon
Sampler Pack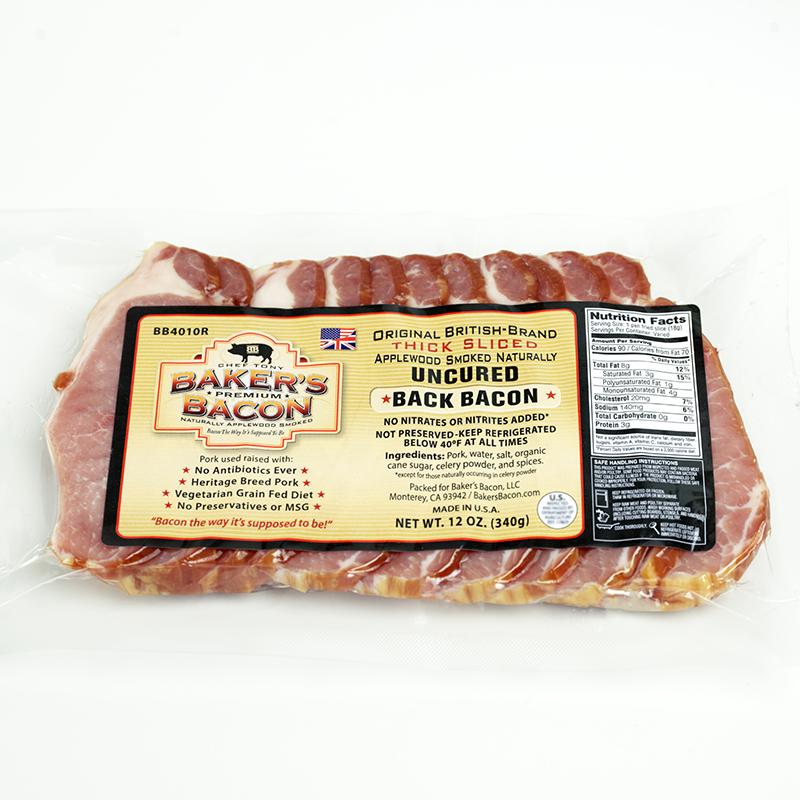 Thick Sliced Uncured
Back Bacon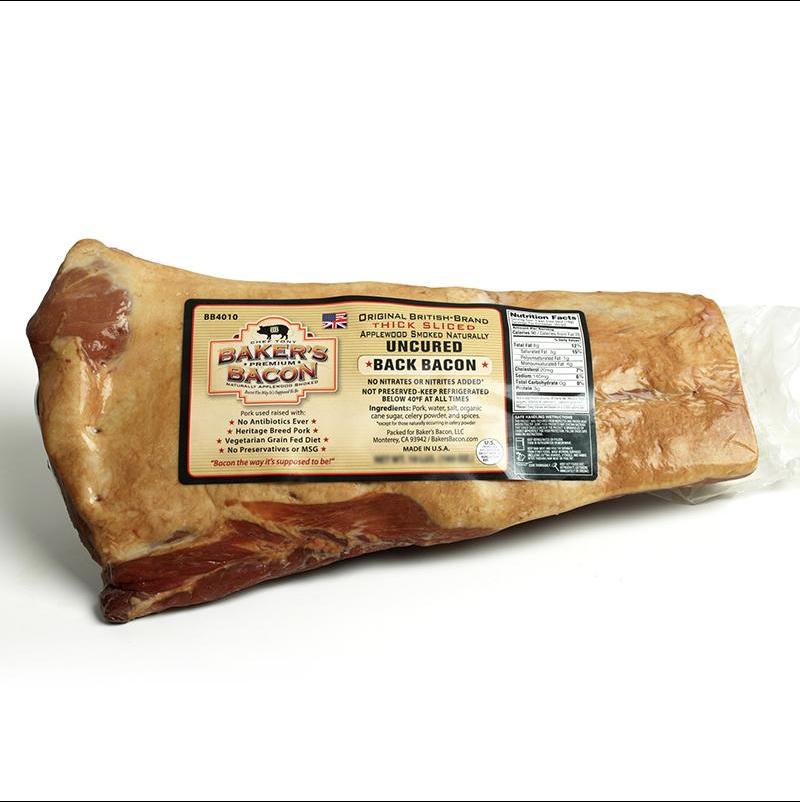 Uncured Back
Bacon Slab (2 lbs)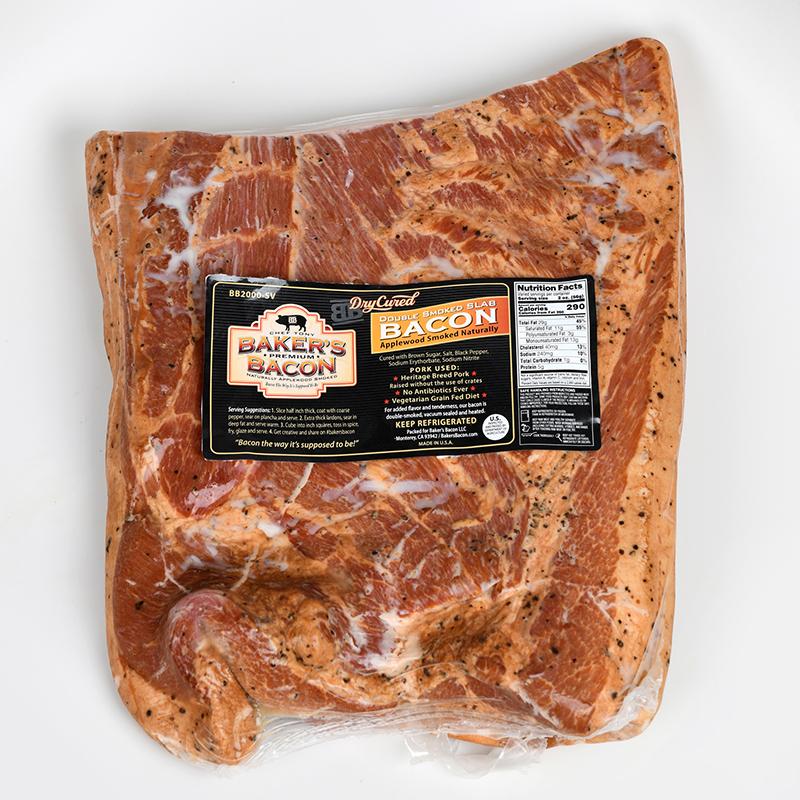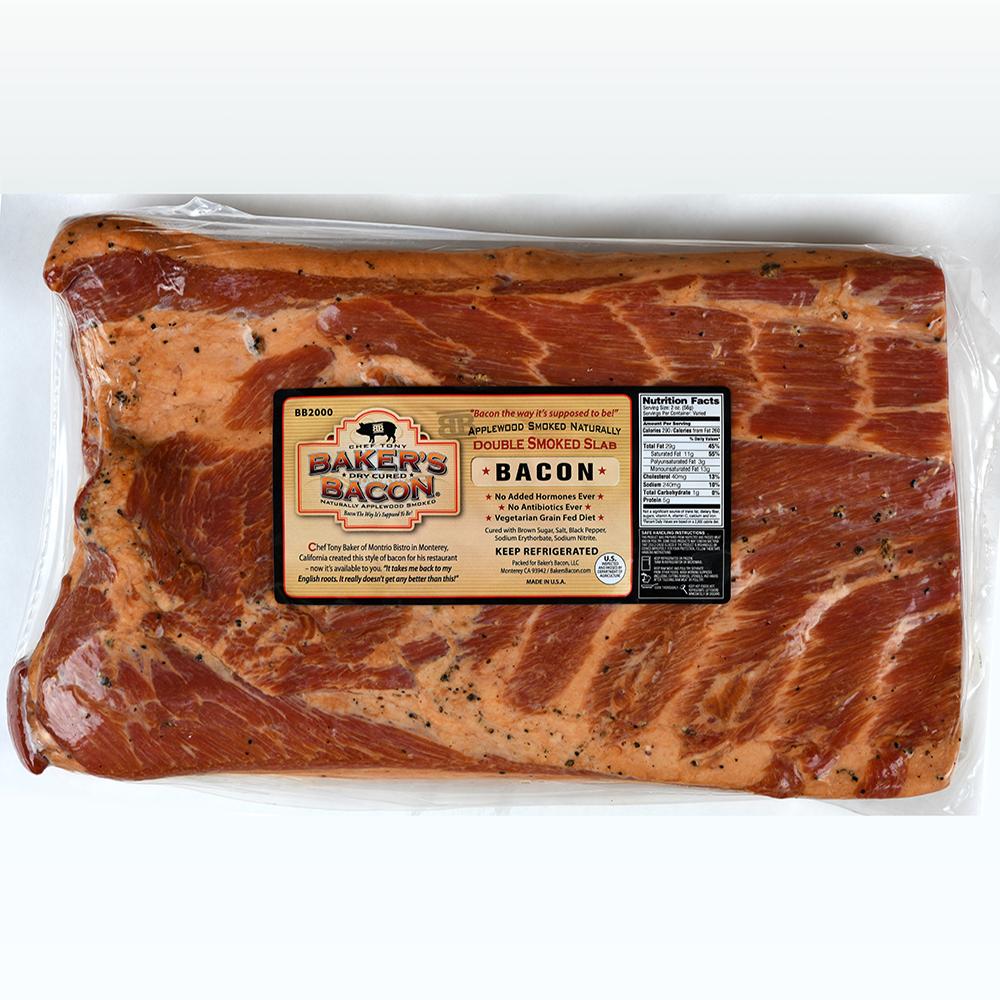 Double Applewood
Smoked Slab Bacon (2lb)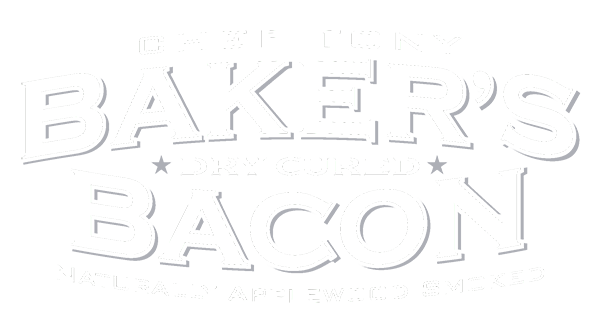 445 Reservation Rd Suite G
Marina, CA 93933
TEL: 831.250.0606
FAX: 831.886.3697
Copyright © 2023 Baker's Bacon, LLC. All Rights Reserved.